Cheap fillings in Cancun are a perfect example of why more and more Americans are opting to undergo dental treatment whilst on vacation. Whilst this concept may seem a little alien at first glance, if you scratch beneath the surface it's easy to understand why this is becoming an increasingly popular trend.
In the current economic climate, we're all looking for ways to save a few bucks and make our hard-earned cash stretch a little further. That being said, we don't want to be drawn into a false economy by paying for something on the cheap and receiving inferior goods or services.
That's why many Americans choose to visit dentists in Cancun for their treatment. The standard of the facilities and expertise of the surgeons is on a par with anything that is available back home, but with savings of around 50% to 70% being readily available on most procedures, the opportunity for a substantial financial gain is too good to pass up!
Price Comparison
At home, how much do dental fillings cost? Cancun dentists typically charge around USD $51 (CAD $64; AUD $65; NZD $71; GBP £39; EUR €43), which represents a 67% saving compared to the average cost of USD $155 (CAD $194; AUD $198; NZD $216; GBP £117; EUR €132) being charged by dentists in the US.
Whilst it may not be cost-effective to travel to Cancun for the express purpose of getting dental fillings, it is well worth your while if you're already visiting the city on business or for pleasure. You should also consider that these prices are per filling, so if you require multiple treatments, your savings will increase exponentially.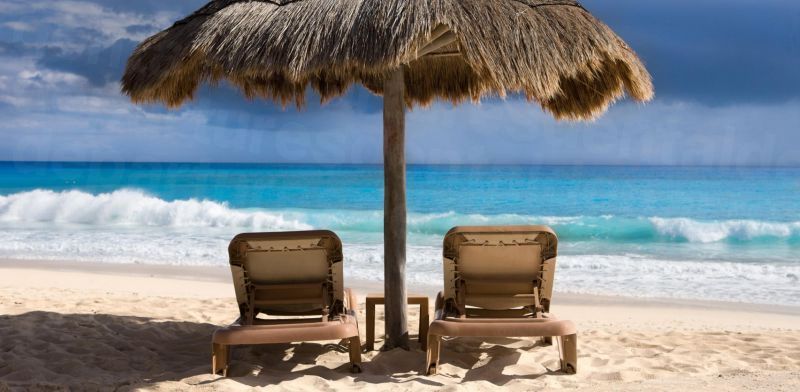 Quality of Treatment
In recent years, dental tourism has become a major contributor to the Mexican economy. As such, the Mexican government are keen to promote their dental services and have invested heavily in their facilities and dentist training. As a result, there are now an abundance of first-class dental fillings clinics in Cancun that deliver outstanding quality and value for money, such as:
Ocean Dental - Certified by the American Dental Association (ADA), patients can receive a free dental consultation and free tooth cleaning as part of their treatment.
Cancun Dental Specialists - With US Board-Certified dentists and American Dental Association (ADA) members on the books, patients are assured of treatment that adheres to internationally-recognized standards for quality and safety.
Sunset Dental Cancun - Located in the idyllic setting of Nichupte lagoon, this clinic is the perfect choice for patients who want to undergo their treatment in secure and peaceful surroundings.
The Ultimate Dental Vacation
Getting a simple procedure like dental fillings in Cancun will not detract in any way from your holiday experience. The treatment is quick and simple, and has virtually no downtime, leaving you free to make the most of your Mexican vacation.
Cancun is home to a selection of top quality golf courses, all of which are open to the public, and there are a whole host of water-related activities to indulge in, from sedate trips in a glass-bottomed boat to high-octane speedboat or jet-ski jungle tours.
The city has its share of museums, galleries and Mayan sites, such as El Ray, so that you can immerse yourself in the culture and history of Mexico, not to mention the archaeological site of Chichen Itza in the Yucatan peninsula.
Contact a member of our Customer Care Team today to take advantage of cheap fillings in Cancun.