When most people hear the word "Cancun," they think of spring break, partiers, sandy beaches, music, and a free-for-all of fun. But how many people think of dental work? The answer is: more than you think. Mexico is becoming one of the top locations in the world for what is known as "dental tourism." Have you been thinking about getting a full mouth reconstruction? Cancun offers prices up to 70% cheaper than what you would pay in your own country. So maybe it's time to pack a bag, grab your sunblock, and head for the beach!
Why should I choose Cancun for dental work?
Cancun is a place probably most notorious for its beaches, night life, shops and restaurants. But did you know that it is also home to world renowned dental clinics that specialize in catering to foreigners and saving them big money? It's true. People are travelling to Cancun from all over the world to take advantage of the tremendous savings available in the realm of dental care.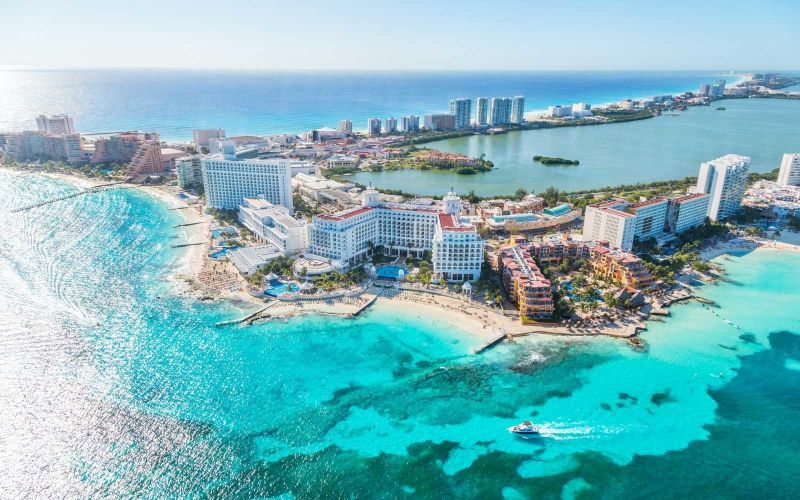 Is it safe to travel to Mexico?
If you live in America, then you see Mexico is popping up on news reports, and the press is certainly not all positive. However, don't be fooled into thinking it is too dangerous to go to Cancun for your dental needs. It's perfectly safe, at least as much as any other major city in the world. Cancun is known as a top tourist destination. It is in the best interest of the locals to keep foreigners safe and happy, so they will enjoy their stay, come back, and refer it to friends. While it is true that there are some places in Mexico you would want to avoid as foreigner, the same can be said of virtually any country in the world. Keep your head up, stick with recommended and reviewed clinics, and you have nothing to worry about.
What are the costs of dental work in Cancun?
Overall, the cost of going to a dentist in Mexico is only about 30% of the cost in countries like the USA, Canada, Australia, Germany, or the UK. For example, priced in Cancun for a full-arch restoration start at around $5,000 compared to around $26,000 in the USA. Teeth whitening, which starts at around $670 in the US, starts at $150 in Mexico. So the question you need to ask yourself is, "What are you going to do with all that money you are saving?"
How can I schedule an appointment?
If you need to make an appointment, check out
Ocean Dental , through our website. In operation for over 12 years, they provide patients with U.S. trained dentists, offering a variety of services for affordable prices. In addition to free consultation and x-rays, Ocean Dental will provide shuttle service from airports and hotels to help you get where you need to be. You can also check out Dentics Cancun . Dentics Cancun boasts saving of over 60% (compared with the costs in the USA) including airfare, accommodation, and dental treatment. So what are you waiting for?
If you need more information about full mouth restoration, Cancun dentists, or clinics, check out our website or contact our customer service agents, available 24/7.