Why would someone from the UK travel all the way to Istanbul for dental work? This is actually a very smart idea. The main reason for going to Istanbul? Dentists charge only a fraction of what your local dentist will bill you.
How Much Can You Save?
Alright, you really need to wrap your head around the price difference. Here is the price comparison for four common dental services. For Istanbul we have listed prices from two of the top clinics.
Average Prices in the UK
Implants: £2,928 (Ireland: €3,480)

All-on-4: £19,382 (€23,130)

Crowns: £863 (Ireland: €983)

Fillings: £116 (Ireland: €132)
Starting Prices at Istanbul
Implants: £503 (€600)

All-on-4: £838 (€1,000)

Crowns: £209 (€250)

Fillings: £101 (€120)
DentGroup International - Istanbul
Implants: £829 (€990)

All-on-4: £4,271 (€5,100)

Crowns: £130 (€156)

Fillings: £42 (€50)
The best part about these savings is that you do not have to compromise on quality. Over the past years Turkey has emerged as a leading dental tourism destination. Some clinics in Istanbul are open seven days a week as they deal with the large influx of dental tourists, many from the UK.
If you are wondering how are the clinics there able to offer such low prices you are not alone. Rest assured that this has nothing to do with quality. It is simply the result of lower operating costs, lower living expenses and high competition. The best dentists in Istanbul understand the importance of providing quality while offering lower cost. You will not trade money for health and these dentists know this.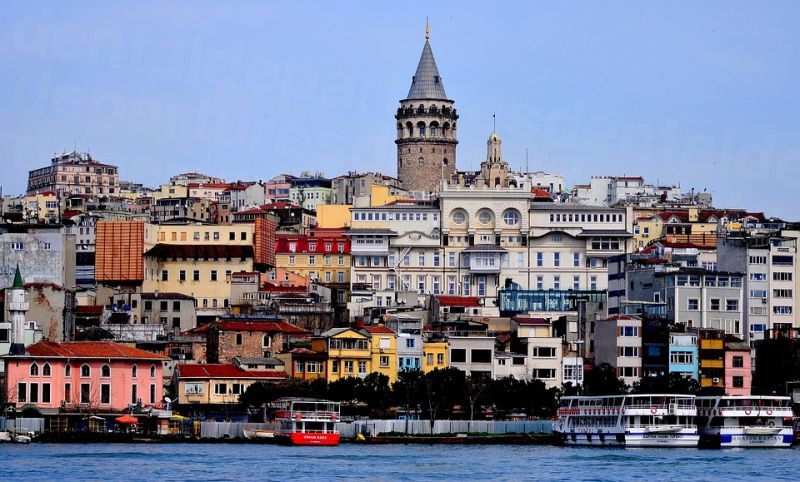 Head to Istanbul with Confidence
Dental Departures maintains a well-curated database of the most reliable dental clinics. Our extensive screening process makes sure our visitors do not se any sub-standard clinic. From conducting onsite visits and checking legal/criminal records to verifying staff qualifications and professional association memberships, we do it all. We also provide reviews and can connect you to past patients who have been to Istanbul. Dentist reviews and conversations with the dental tourists help you better understand that process.
We do all this because landing at a shady clinic is the closest thing to a catch when it comes dental tourism. So if you stick to our listing, you will not have to worry about that. Nor will you have to waste time in Istanbul hunting for a reliable clinic. Do all your preparation from the comfort of your home and head east with confidence. Istanbul's dentists are among the finest in Europe and we are the shortest distance to them.
Enjoy the Historic City
Istanbul is a transcontinental city, capital of the Eurasian country Turkey which has always been geographically important. You can visit magnificent palaces and mosques from the Ottoman era, as well as some from Roman times. The impressive Bosporus strait also runs across Istanbul, dividing the city and country between Europe and Asia. Western conquerors have traveled east through Istanbul (and vice versa). You can travel here to conquer your dental health without spending a fortune!
As a UK citizen you can get a visit visa on arrival for just £20, valid for 90 days. Cheap flights from London to Istanbul start around £96. The average nightly rate of three-star and five-star hotels is £40 and £72 respectively. Make sure to ask the clinics for hotel recommendations. They can often refer great deals and point out convenient hotels with great service.
The public transportation of Istanbul can be a bit confusing for tourists. Taxis are obviously relatively expensive but we recommend using them instead of renting a car. They drive on the right plus the traffic can give you a headache so it is best to be driven. You can also walk if the weather is good – Istanbul is a very walkable city.
Before traveling, get all your documents in order. This includes dental records. In addition to carrying any hard copies, it is a good idea to carry digital files and/or email them to the clinic in advance.
So, now you know why you would want to have dental work in Istanbul. Dentists there are as well-trained and experienced as they come. Feel free to learn more about the clinics mentioned above and plan your dental holiday to Istanbul.