Considering dental treatment in Thailand? If you're suffering from dental sticker shock, you might want to consider researching a reputable dentist in Phuket. Reserve and book with Dental Departures for high-quality dental care at the best prices—guaranteed.
We have vetted a number of excellent options for the All-on-4® treatment concept in Phuket. Thank to our dentists' highly-regarded credentials (and the excellent reputation of medical and dental care throughout Thailand) many international patients choose Phuket as both a luxury vacation and to receive top-notch dental care.
Why Choose Phuket for Affordable Dental Care?
Not only does Phuket have a well-established tourist scene but its dental tourism sector is growing in popularity.
Catering to the rise in overseas patients, medical and dental facilities are second to none with high standards, modern instrumentation. Many of our fully-approved clinics feature skilled practitioners, modern facilities, 3D imaging, in-house CT scans and stringent hygiene—important criteria for complex treatment such as full arch restorations.
Furthermore, prices are a fraction of what you would pay in Australia or New Zealand (see below).
While implant treatment often requires only one sitting (one of its big advantages over traditional implants), your dentist will advise you if multiple visits are needed. Even patients who need to make a follow-up trip realise significant savings, even when including flight and lodging costs.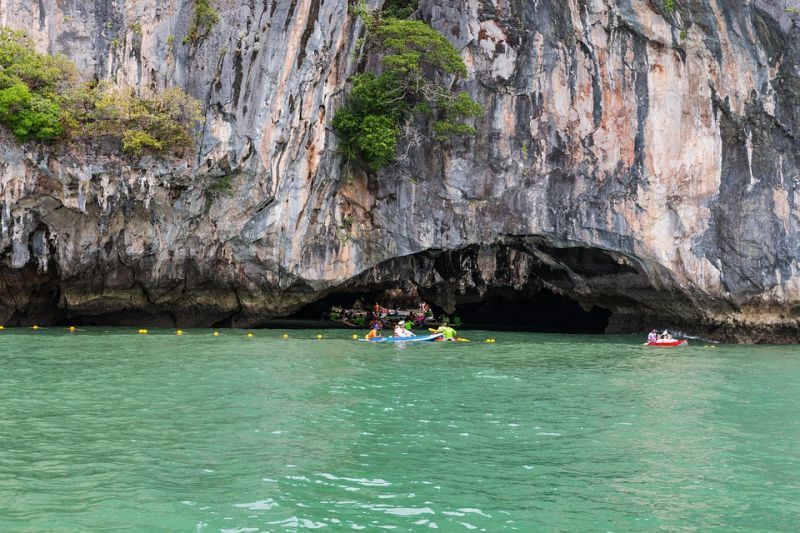 Will I Receive the Same Level of Care in Phuket?
Absolutely—Dental Departures assures all our patients receive top-notch care from pre-screened clinics that have undergone full-background checks.
We do the hard work so you don't have to, working in conjunction with only the very best clinics in Phuket that meet our high standards. Browse our site before reserving: view photos, maps and virtual clinic tours; check out dentists' qualifications and experience; compare prices and read trusted patient reviews.
It may be daunting flying out for dental treatment, and you should not feel alone! Fact is, thousands of Dental Departures' patients have enjoyed a seamless, cost-saving dental experience and have no qualms about returning for further treatment. Some of our notable clinics in Phuket include:
What Is The Price of the All-on-4® treatment concept in Phuket?
Save more than 50% on prices in Phuket compared to home:
Average price in Australia: $33,910 AUD

Average price in Phuket: $11,000
Why Phuket?
Situated in the south-east of the island, Phuket is easily accessible for international patients from Australia, New Zealand and Europe.
Discover the treasure-trove of narrow streets, featuring stylish boutiques, art galleries and restaurants. Rich in heritage and culture, gaze at the impressive array of architecture Phuket has to offer—some dating back a century.
This bustling and dynamic city has everything the modern dental traveller needs. Head to Patong Town for a spot of retail therapy and pick up an array of goods from high-end handmade clothing to Asian arts and crafts. Less than 7 miles away lies the Phuket Boat Lagoon and the Royal Phuket Marina, the island's first marina complex with a broad selection of high-end dining.
Where to Stay in Phuket
There are several accommodation options available in Phuket Town to suit any wallet, including luxury spa resorts, boutique hotels and budget-friendly hostels. You can also choose from a growing array of inexpensive, well-located Airbnb apartments and homes.
How Do I Book?
Book online or call our toll-free number. If you want to discuss anything about dental care in Phuket Town, please get in touch below via phone, e-mail or our online chat—we're always here to assist.