Why you should consider getting dental implants in Bali
Dental implants are an advanced technique in restoring your teeth. Bring back your gorgeous smile with the help of dentists in Bali, Indonesia. Here are good reasons why you should get dental implants in Bali:
Scenic attractions
The tropical climate that ranges from 20 to 30 degrees Celsius is ideal for holidaymakers who want a break from the cold weather. It draws many tourists from around the globe because of its stunning beaches, beautiful scenery, and exciting activities. South Bali is usually visited by tourists where you can find diving spots and surfing sites. In Central Bali, you'll find Ubud - the center of arts and culture with several galleries and shops. Rice fields and lush greeneries surround the area. Restaurants around the beach serve local dishes as well as international cuisine. Various accommodations options such as hotels, beachfront resorts, hotels, and private villas are available.
Bali is one of the popular travel destinations. It's part of Coral Triangle, which has the highest biodiversity of marine species. The beautiful coral reef surrounding the island is recognized by the World Wildlife Fund (WWF), a well-known organization in wildlife conservation and endangered species.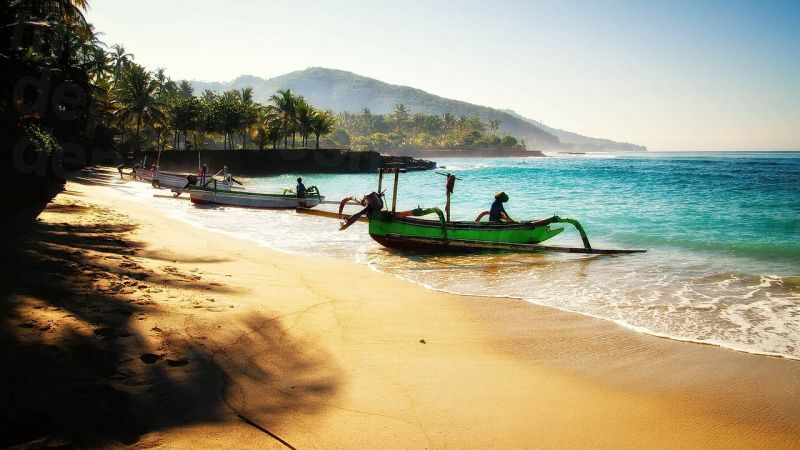 Bali dental tourism
Dental tourism is a growing industry in Bali where holidaymakers can get treatment while on a vacation. Dental Departures has a list of quality-checked clinics. The background checks include on site visits, verification of dentists qualifications and professional memberships, online testimonials, and real patient reviews. Booking with Dental Departures gives you confidence that you will be treated by a Bali dentist with good credentials.
Clinics in Bali use modern technology in dentistry such as CAD/CAM system that process dental restorations. A specialist in full-mouth reconstruction performs dental implant procedures and dentists in Bali also offer General Dentistry, Gum Care, Oral Surgery, and other Restorative Treatments. Sedation dentistry is also offered to patients with dental phobia. Additionally, some clinics offer travel arrangements, discounts on hotels, and tour packages. Friendly dental staff assist international patients.
Affordable dental implants in Bali
The cost of oral care in Bali is lower compared to Australia, UK, and US. This brings many tourists because they get big savings and can take advantage of discounts. The price varies depending on type of material, number of teeth, specialization of the dentist and other factors.
Dental implants in Bali are approximately AUD $3,233 (NZD $3,505; UK £1,978; Eur €2,289; USD $2,470; CAD $3,290) compared to AUD $9,004 (NZD $9,791; UK £5,526; Eur €6,395; USD $6,900; CAD $9,191). You get big savings on our dental treatment!
Replace your teeth with dental implants in Bali. Take a break and relax in this paradise. You get newly restored teeth after your trip.