Dental Departures frequently recommends two exceptional partner clinics in Pattaya: Thirata Dental Clinic and Dental Society . Our clients are important to us, so when we choose to refer you to a clinic, we make sure that we've done the necessary research to ensure that you are receiving the highest possible level of care at the lowest price available. We carefully screen all of our partner clinics for educational credentials of dentists, the hygiene of the facilities, advanced technology, and a reputation for excellence. We rely on our past clients for feedback, and continually review the experiences of our clients to ensure ongoing satisfaction among users of our Dental Departures services.
Dental Implants Cost (Pattaya vs. Western Clinics) Pricing Chart
Standard Implant Crown (including abutment):
| | |
| --- | --- |
| Western Average | $3,850 USD (€3,590 EUR, £3,006 GBP, $5,104 AUD, $5,475 NZD, $5,197 CAD) |
| Dental Society | $1,102 USD (€1,027 EUR, £860 GBP, $1,461 AUD, $1,567 NZD, $1,487 CAD) |
| Thirata Dental Clinic | $1,186 USD (€1,106 EUR, £926 GBP, $1,572 AUD, $1,687 NZD, $1,601 CAD) |
For even more savings, consider our Dental Departures 5% discount for New Zealand veterans and 5% discount for Australian Veterans to honor the service of these men and women of the armed forces.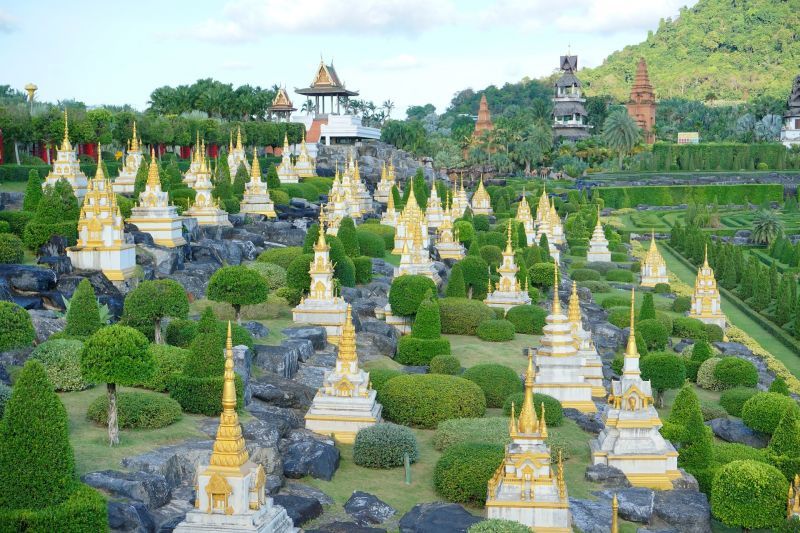 Dental Society is located seaside on Jomtien Beach, Pattaya. With beautiful surroundings outside and an inviting, clean environment inside the facility, Dental Society prioritizes the comfort of its patients from beginning to finish. The clinic's English-speaking staff makes sure to address all of its patients' concerns and answer all questions prior to and after all dental work, leaving patients feeling totally at ease knowing that every aspect of their care has been carefully planned. With a large portion of patients being repeat visitors, the clinic prides itself on its word-of-mouth reputation for excellence.
Thirata Dental Clinic opened its doors in 2009 with a specific orientation to Western patients, primarily from Australia and New Zealand. With its rapidly expanding base of loyal patients who recognize the high quality of work Thirata Dental Clinic consistently performs, the clinic approaches its first completed decade of service with a global reputation for outstanding care.
So, keeping in mind the very affordable dental implants cost, Pattaya proves itself as an attractive, high-quality alternative to expensive clinics in the West. Low dental Implants cost in Pattaya, combined with its Western-standard dental providers, give you every reason to visit the resort-rich Thai city for your implant work. Visit the clinic profiles linked above for more information, and chat with our friendly online staff who are happy to answer any questions you might have about dental work in Pattaya!