With rising costs and tens of millions of Americans currently without any form of dental insurance, an increasing number of US citizens, as well as Canadians and other international patients, are crossing the border to receive affordable dental implants in Mexico.
With low prices (up to 75% less), a moderate climate and plenty of other attractions to take your mind off your trip to the dentist, it is easy to see why Mexico has emerged as one of the world's leading countries for dental tourism.
Read on to find out more about dentistry in Mexico - and prices for dental implants at some of our top clinics.
Mexico as a Dental Tourism Destination
Mexico has a long history of low-cost labor, lower operating costs and a more affordable cost of living when compared to its more affluent neighbor. These are all factors that contribute to the country's lower dental prices, which have been stable for years thanks to competition from hundreds of new dentists popping up - often in the same town - all vying for international business.
Additionally, the country has tapped into the growing dental tourism market, developed its infrastructure and improved its medical facilities - thus attracting tens of thousands of dental tourists who visit for inexpensive dental work from countries like the US and Canada.
While border towns like Los Algodones and Mexicali prove popular with Americans who can simply drive across the southern border, other, more vacation-friendly destinations, like Cabo San Lucas, Cancun and Playa del Carmen, all promise the chance to combine inexpensive dental work with an enjoyable break in the sun.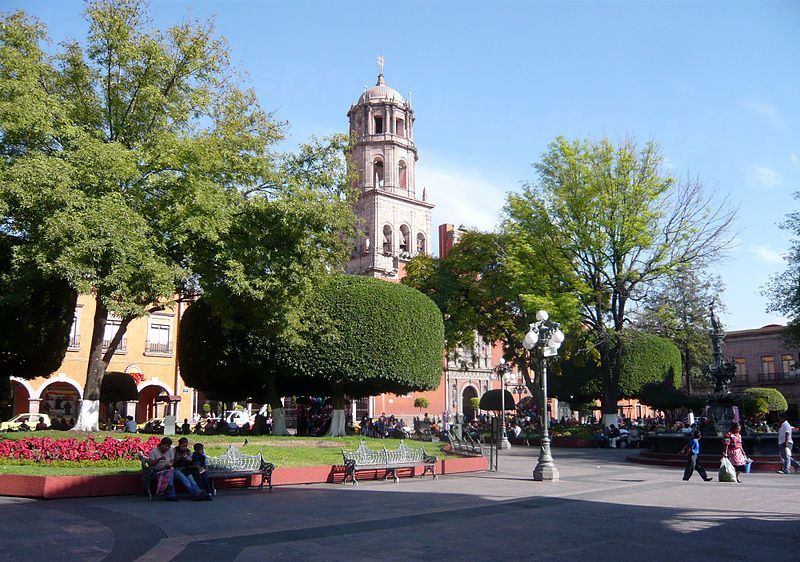 Quality of Dental Care in Mexico
We ensure that all of our partner dentists in Mexico have undergone rigorous medical and dental education to obtain their professional licenses. Many have carried out advanced training in western countries and have received their certifications and affiliations from recognized associations and institutes.
You may even find fully American trained dentists, some of who are naturalized Americans, who live in the US and practice in Mexico.
Before any clinic is listed on our site, we carry out a number of background checks, including:
Carrying out on-site visits
Checking malpractice records
Researching criminal/legal records
Verifying dentist qualifications
Confirming dental association memberships
Collecting and publishing authentic, unedited patient reviews
Why Is Dental Implant Treatment in Mexico So Popular?
Dental implants in Mexico prove popular with international patients for a number of reasons. These include:
The proximity of Mexico to America and Canada – some states are close enough to Mexico and within driving distance, so traveling is much easier. However, people from further states also take low-cost flights into the country. As dental implants usually require at least two visits, its location makes it an ideal dental tourism destination.

Visa-free entry – from many western countries, you get a visa-free entry into Mexico (for stays of less than 180 days), making it easily accessible without travel formalities.

Affordable dental care – the low cost of living in the country makes everything cheaper ranging from land to salaries to food and utilities. This has an effect on dental care as well since doctors charge much less.

Insurance coverage for Mexico dental implants – if you do have dental insurance coverage in America, your insurance company may well cover the cost of dental procedures, including dental implants as many American insurance companies now offer this facility.

Low cost of dental implants in Mexico – dental implants in Mexico cost much less than in western countries and you can save as much as 60 to 70 percent of the cost of similar procedures in your home country.

High standard of dental facilities – dental clinics in Mexico are usually full-service clinics offering a wide range of procedures in clean and hygienic surroundings. Clinics like Sani Dental use the latest equipment, the best of modern technology and often have in-house laboratories.

Experienced dentists – dentists in Mexico often see a lot more patients than their counterparts in the US. This ensures they are very hands-on and have a great deal of experience in dealing with patients with varied dental problems.
Types of Dental Implants
There are several types of dental implants and this treatment can be used to replace one, several or all of your missing teeth using crowns, bridges or custom-made prostheses.
The type and specific course of implant treatment best for you will depend on your oral health and how many implants you require.
A single dental implant is used if you have problems with only one tooth. Your tooth may have decayed due to a variety of reasons and no other procedure can save it. A single tooth implant can replace the tooth and its color can be matched without your normal teeth color so that nobody can tell that you had any dental procedure done.

An implant-supported bridge is used if you have lost two or three teeth adjacent to one another. In this case, two implants are often used to support three teeth using a dental bridge.

A full-arch implant technique, such as the All-on-4® treatment concept by Nobel Biocare may be used if you need a full set of teeth to replace dentures. This involves dental implants being inserted into each jaw which support an entire arch of teeth. Similarly, an All-on-6 is used in cases that require six dental implants instead of four as these can support more teeth.
There are also different materials that can be used for both the implants (metallic and non-metallic), as well as the crowns and bridges (such as porcelain or zirconia). Read more about common types of implants and different techniques here.
How Long Does Dental Implant Treatment Take in Mexico?
While you may see many sites offering same-day treatment or "teeth in a day", this may not be suitable for all people – it really depends on the kind of treatment you need.
A single implant may be possible in one day and even four in one may be possible provided you maintain good oral health and you don't suffer from any other dental problems.
However, you do need time for the bone to grow back and this can take between two and six months. During this time, the dentist will give you a temporary crown or lighter healing denture for those having all of their teeth replaced.
The final crown or prosthesis will be attached after the implants have properly fused with the jawbone after several months. An abutment is also used, which is a socket-shaped component that acts as a shock absorber between the implant and the permanent crown/prosthesis.
The actual dental implant procedure will entail a minimum of two visits. Sometimes three visits may be required if you need extractions or bone grafts before implants are put in. If three visits are required, the whole process may take up to nine months otherwise it can be completed between three and six months.
[Note: For those requiring extractions, this can be done at a local dentist several before heading to Mexico for the first stage of treatment.]
Cost of Dental Implants in Mexico
The average price of dental implants in the U.S. is around USD $3,913 (CAD5,026, £3,226, €3,680, AU$5,098, NZ$5,238).
In Mexico, however, you can expect to pay an average of US$1,250 (CAD1,668, £998, €1,173, AU$1,644 NZD1,786).
Please note that these are estimated prices. See up-to-date figures at these recommended clinics in Mexico for dental implants:
The Bottom Line
Take a look through our full list of dental implant dentists in Mexico; once you've found one that's right for you, book through our site or connect with the Dental Departures Customer Care Team for free.
Sources:
Jagannathan, Meera. Why 37 million people in the U.S. don't have dental coverage — and the painful price they pay. Market Watch. 27 July 2019. https://www.marketwatch.com/story/dental-visits-start-declining-around-age-80-and-there-may-be-a-painful-price-to-pay-2019-07-25
Dentist Capital of the World - Los Algodones. Fox News. Website accessed: 22 November 2020. https://www.foxnews.com/health/dentist-capital-of-the-world
Mexico (Visas). Travel.State.Gov. Website accessed: 22 November 2020. https://travel.state.gov/content/travel/en/international-travel/International-Travel-Country-Information-Pages/Mexico.html
Frothingham, Scott, DDS. Dental Bridge. Healthline. 13 June 2018. https://www.healthline.com/health/dental-bridge
Types of implants and techniques. American Academy of Implant Dentistry. Website accessed: 22 November 2020. https://www.aaid-implant.org/dental-implants/types-of-implants-and-techniques/