Did you know that the dental clinics in Thailand offer Zygomatic Implants? Unlike the traditional dental implants that are inserted in the jawbone, Zygomatic implants are placed in the cheekbone. This means that even if you have insufficient bone in the jaw, you may still be considered for Zygomatic implants. The substitute roots are attached to a set of natural looking teeth.
Dentists in Thailand will take a complete examination and assess your suitability for the treatment. Take a look at the clinics In Thailand offering Zygomatic implants and other restorations.
Check the clinic profiles, details of the treatment (Zygomatic dental implants), reviews of Thailand dental clinics, and other information below.
Bangkok International Dental Center (BIDC) - Main Headquarters is the largest private dental center in Thailand offering a complete range of services that include Dental Implants, Oral Surgery, Periodontics (gum treatment), Cosmetic Dentistry, Orthodontics, Endodontics (root canal treatment), and other specialized treatments. It is certified by the International Organization for Standardization (ISO) and the Joint Commission International (JCI). If you're concerned about the safety of treatment, you'll be glad to know that the clinic adheres to the sterilization policies of the US Centers for Disease Control and Prevention, US Food and Drug Administration, American Dental Association (ADA), and World Health Organization (WHO). Pretty impressive!

It is equipped with state-of-the-art facilities such as a special laboratory, 3D CT scan, and dental implant technology that is essential in treatment planning. The procedures are handled by specialists in Prosthodontics, Implantology, Oral Surgery, and Periodontics. They are certified by the American Board of Prosthodontics and the International Congress of Oral Implantologists (ICOI).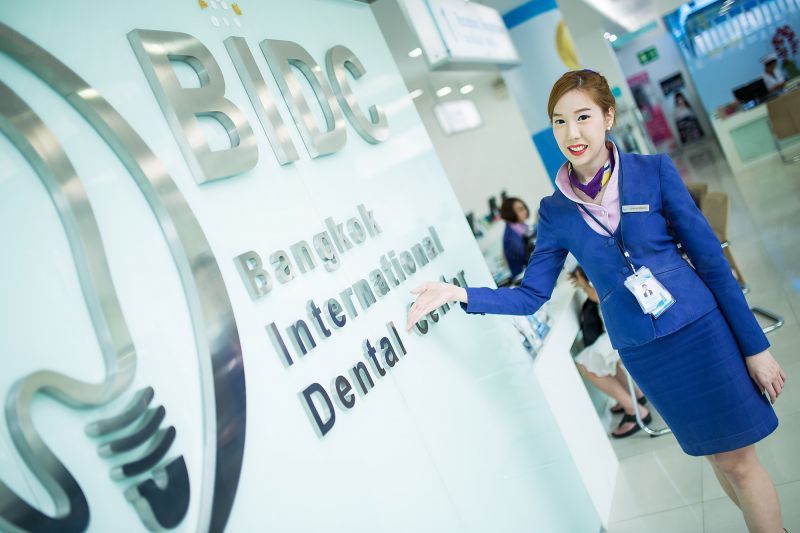 Thantakit International Dental Center offers high quality treatments such as Dental Implants, Cosmetic Dentistry, Oral Surgery, Periodontics, Root Canal Therapy, and Orthodontics. Treatments include dental crowns, bridges, dentures, veneers, and gum treatment. The clinic has an ultramodern laboratory with 3D Dental CT Scan and Computer-aided design/computer-aided manufacturing system that are essential in the placement of implants. The technology produce dental work in a short period allowing patients to enjoy a wonderful holiday in Thailand.
Prices of Zygomatic implants and other treatments are lower compared to Australia, New Zealand, UK, and US. The cost is just a fraction of your expenses back home. Read more about Zygomatic dental implants reviews in Thailand and find the right clinic. Get in touch with our Customer Service to book an appointment with the specialists.