Last fact-checked: 2 February 2021
Save thousands on Nobel Biocare's All-on-4® treatment concept in Alicante, Spain.
This innovative dental procedure replaces all your teeth securely on four dental implants, meaning you can be done with loose dentures and messy adhesives for good.
And, if you've been told that dental implants aren't a viable option, you might want to read on—as you may be a suitable candidate for this popular dental restoration procedure.
What Is the All-on-4® Treatment Concept?
Pioneered by world-renowned implantologist, Dr. Paulo Malo, his technique is now used by dentists all over the world, with over 150,000 patients successfully treated.
Many patients find full dentures uncomfortable and impractical, with the All-on-4® treatment concept being one of the best (but, unfortunately, most expensive) alternatives. The procedure places four dental implants into the jaw to secure a complete arch of false teeth. The implants are secure and the teeth are permanently attached, stable and, to all intents and purposes, look and act exactly like your own teeth.
You may wonder why more people don't have them—and the answer is that the price is probably off-putting for a lot of people.
How Much Does the All-on-4® treatment concept Cost in Alicante?
You can see the huge savings on All-on-4® treatment concept prices in Alicante, compared to at home.
| | | | | | |
| --- | --- | --- | --- | --- | --- |
| | UK £ | EUR € | US $ | CAN $ | AUS $ |
| Price–at home | 16,000 | 19,000 | 20,000 | 27,000 | 27,000 |
| Price–Alicante | 6,000 | 7,100 | 7,900 | 10,600 | 15,200 |
[Note: these are estimated prices calculated at the time of writing. Please see our clinic listings for up-to-date prices.]

How Does the All-on-4® Treatment Concept Differ from Traditional Implants?
The procedure differs in a number of ways from traditional dental implants:
For people with bone loss in their jaw who are not suitable for a traditional implant, the All-on-4® treatment concept may still be an option without a bone graft.
The rear implants are longer than traditional implants, providing a bigger surface area for implant-to-bone contact.
The rear implants are inserted at a 45-degree, rather than 90 degrees. Again, this increases implant-to-bone contact.
The procedure is completed in one day. This includes teeth extractions, implant placement and the attachment of the immediate loading denture.
The All-on-4® treatment concept replaces all of the teeth in one jaw (hence the name), whereas traditional implants tend to replace one tooth (although they can be used in a bridge to replace more).
Main Benefits of the Procedure
The benefits of this treatment speak for themselves, but, to recap:
It provides a complete set of permanent, stable teeth
The treatment is carried out in one day and you will have your new (temporary) teeth on the same day of the procedure
It's can be a less expensive way of replacing all your teeth rather than having multiple dental implants
There is little downtime associated with this procedure
There is evidence that dental implants can be beneficial to patients with bone loss
What Does the All-on-4® Treatment Concept Entail?
Although the actual procedure is carried out in one session, the treatment requires planning. The success of the treatment is as much reliant upon the exact placement of the dental implants as it is about your dentist's skill and expertise.
The treatment can be broken down as follows:
1: Initial Consultation & Assessment:
Before you travel to Alicante for treatment, email copies of recent digital x-rays over to the dentist who will then be able to provide a reasonably accurate assessment of your suitability for the procedure. So, you don't need to worry about making all the arrangements only to turn up in Alicante to discover the treatment won't work for you.
The dentist will, of course, still need to carry out their own consultation, checks and assessments, which will include a thorough examination and appropriate diagnostic tests, such as 3D/CT scans. These not only give the dentist an accurate picture of your mouth but are also used as a template for ensuring the implants are placed in the most suitable areas of the jaw. Impressions will also be made of your mouth to send to a laboratory where your new teeth are made-to-measure. These will need to be available for placement on the day of your surgery.
2: Treatment Day:
The surgery typically takes two hours per jaw. You will be given a local anaesthetic or conscious sedation and the dentist will then remove any remaining teeth in the jaw, cleaning and stitching the extraction sites before making incisions in the gum at the points already mapped out on the CT scans. At these points, the jaw is accessed and small holes made, into which the four dental implants are inserted. Two will be in the front of the jaw and two in the rear. Once the implants are in place, your new teeth are attached and the procedure is complete.
Note: The soft tissues in the mouth need time to heal. To facilitate this process, a lighter, temporary set of teeth will be attached. Over the next four months, you will need to follow a diet of soft/semi-solid foods to protect the implants and gums.
3. Final Restoration:
You will need to return to Spain around six months later to change over the temporary teeth for your permanent ones. This involves further tests and impressions to create the final fixed bridge, which can be simply screwed on once ready, without any additional surgery.
What About the Quality of Implant-Based Restorations in Alicante?
Dentists in Spain are well-trained, highly-skilled and you can expect the same level of expertise that you would receive at home.
In order to practice, all Alicante dentists are regulated and are registered with the General Colleges of Dentistry in Madrid. They work on a private practice basis, which means that it is in their interest to provide good services (otherwise patients could easily decide to go elsewhere). This competition among dental providers keeps standards high and prices low, which is beneficial to patients.
You'll find many dental clinics to be high-tech with state-of-the-art equipment and the latest technologies, including 3D/CT scans, CAD/CAM (computer-aided design/computer-aided manufacture) and digital x-rays. The same branded materials your dentist at home uses are also available at the clinics in Alicante.\
Using Dental Departures to Find Reputable Providers
While dental care is generally of high-quality in Spain, you should always do your own research to find a dentist with which you are comfortable. Dental Departures helps you do exactly that. All of the dentists listed on our site have been subject to a screening process personally carried out by us.
Our checks cover onsite visits, dentist qualifications, professional memberships and verified patient reviews. Our site also includes prices, clinic photos and location maps so you have all the available information to make your own informed choice.
Popular clinics in Alicante for the All-on-4® treatment concept include:
Is This a Good Procedure to Have in Alicante as a Dental Tourist?
Yes. The city has excellent quality dental services and, if you want to make a holiday in Spain part of your trip, Alicante is certainly a destination you should consider. It's an attractive city, easily accessible from numerous UK airports and has more than enough attractions for a good holiday.
From the narrow streets of the Old Medina and the old fortress to its miles of beaches and activities to suit all tastes, you are sure to enjoy your time in Alicante.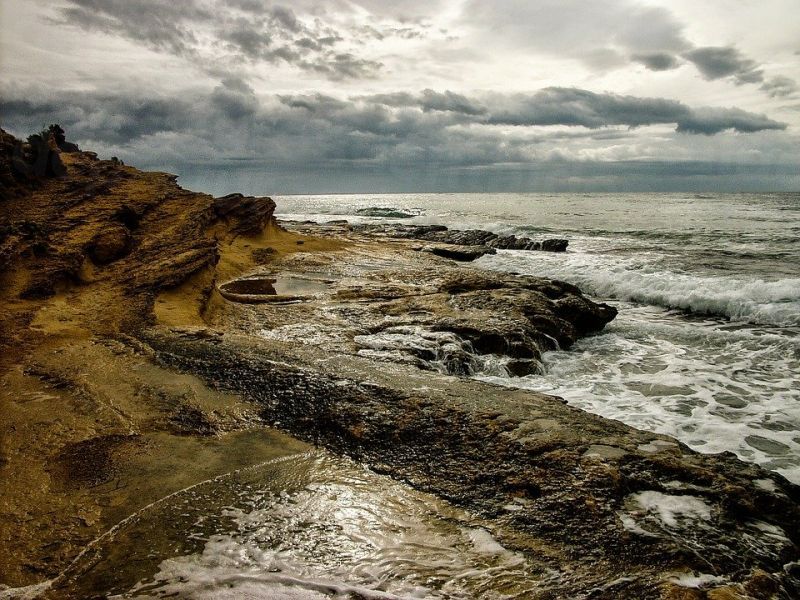 Book Your Appointment in Alicante with Dental Departures
Dental Departures' Customer Care Team is available 24/7 to speak to you about the All-on-4® treatment concept in Alicante.
Ask for a free quote or schedule your appointment online at any time of the day or night, and start looking forward to showing off your brand new smile.
Sources :
All-on-4® treatment concept. Nobel Biocare. Website accessed: 2 February 2021. https://www.nobelbiocare.com/en-us/all-on-4-treatment-concept
About Prof Paulo Malo. Nobel Biocare. Website accessed: 2 February 2021. https://www.nobelbiocare.com/international/en/education/our-speakers/m-o/paulo-malo.html
Krans, Brian. Bone Graft. Healthline. 6 November 2018. https://www.healthline.com/health/bone-graft
Misch, Carl E. How Dental Implants Stop Gradual Bone Loss and Replace Teeth. Dear Doctor. 8 January 2011. https://www.deardoctor.com/articles/hidden-consequences-of-losing-teeth/
Alicante City and Beach. Alicante Turismo. Website accessed: 2 February 2021. https://www.alicanteturismo.com/?lang=en
Anesthesia and Sedation. Mouth Healthy. Website accessed: 2 February 2021. https://www.mouthhealthy.org/en/az-topics/a/anesthesia-and-sedation
A Healthy Smile: An Expat's Guide to Dentistry in Spain. Right Casa. 27 June 2019. https://rightcasa.com/a-healthy-smile-an-expats-guide-to-dentistry-in-spain/