Last fact-checked: 18 February 2020
Book an appointment with Dental Departures for low-cost dental implants in Almeria, Spain. Dental Departures has partnered with top-quality dentists who offer value-for-money prices—so think about adding Almeria to your shortlist if you're looking for an attractive and easy-to-reach location for your dental tourism trip.
Almeria is located in Southern Spain's Mediterranean Region. Unlike some of its neighbours, the Costa de Almeria has escaped significant commercialisation, although it still has more than its fair share of lovely beaches and picturesque coastlines. The city of Almeria overlooks the Bay of Almeria and its skyline is dominated by the centuries-old Moore Fortress, the Alcazaba. Like many of Spain's old cities, it is stunningly attractive and provides a great backdrop to a laid-back holiday.
How Much Do Dental Implants Cost in Almeria Compared to the UK or Ireland?
Check out the table below to compare dental implants costs in Almeria compared to your home country:
| | | | | | |
| --- | --- | --- | --- | --- | --- |
| | UK £ | EUR € | US $ | CAN $ | AUS $ |
| Dental Implant Prices At Home | 3,000 | 3,600 | 3,900 | 5,200 | 5,100 |
| Dental Implant Prices in Almeria | 1,200 | 1,400 | 1,600 | 2,100 | 2,200 |
Why Else Should I Consider Going to Almeria for Dental Implants?
Dental care in Spain is generally of a high standard, as you would expect from any member of the European Union considering the European-wide regulations that must be followed.
Dentists in Spain have good training and qualifications, and specialist dentists who offer implantology are likely to be members of internationally-recognized professional organizations such as the International Congress of Oral Implantologists, who provide advanced certification to implant dentists across the world.
Dentists also work on a private basis, ensuring standards remain high because they are essentially competing with each other. Unlike in the UK where a lack of NHS dentists makes it awkward to change to another dentist, patients can easily shop around and go elsewhere in Spain if they are dissatisfied. So, it is in the interests of all dentists in Spain to provide reliable, cost-effective treatments. You'll also probably notice that the clinics in Spain are very modern, and kitted-out with high-tech equipment to provide accurate diagnostic and therapeutic services.
We always recommend that you do your own research to get a feel for the quality of services on offer. While you can now find plenty of information online, by the time it comes to booking your appointment, you still may be unsure as to which dentist to opt for. This is where Dental Departures can help. All the clinics listed on our site have already been pre-screened by us and offer patients reliable services you can trust. Our dentists provide warranties and guarantees on the treatment they provide (although you may want to take out additional low-cost medical complications insurance for complete peace of mind).
Our checks include carrying out onsite visits, verifying dentist qualifications and confirming professional memberships. Our listings also include patient reviews, location maps and prices, making it easy with all the relevant information at your fingertips to make an informed choice when you choose your dentist in Almeria.
Below are some of our popular dental clinics in Almeria providing dental implants to international patients:
● Clinica Dental Alberto Fernandez & Ayora
What Is the Procedure for Dental Implants? How Long Will I Need to Stay in Almeria?
A dental implant procedure in Almeria consists of three parts. The first is the implant itself, which is inserted into the jawbone. The second is called the abutment, which is a post that attaches the crown (false tooth) to the implant–and the third is the crown itself.
On your first trip, the implant is inserted, usually in one day. If you've had one or more extractions or implants, your dentist may want you to stick around for a couple or three days after the procedure to ensure everything is as it should be before you return home.
After the implant is inserted you normally need to wait for between three to six months for osseointegration to take place. This is when the implant fuses with the jawbone and provides a firm and stable base for the crown to attach.
When you return for your second visit, the abutment is inserted and crown fitted.
Overall, Is Almeria a Good Location for Dental Tourists?
As far as the quality of dental care is concerned—absolutely. With regard to a holiday location, it really depends on what you want. If you want the raucous resorts of the Costa del Sol, then Almeria might not be right for you. However, if you want a taste of authentic Spain where free tapas are served with drinks coupled with an altogether more laid-back atmosphere, then Almeria could be right up your street.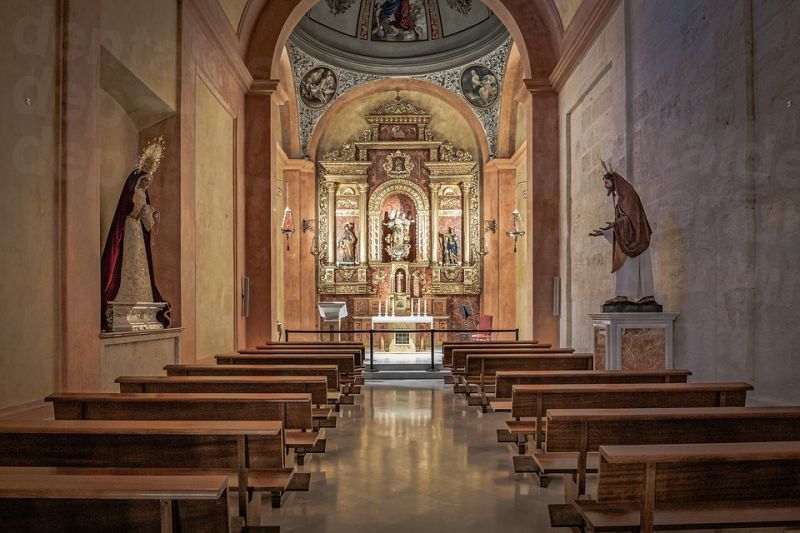 Booking Implants in Almeria
Dental Departures Customer Care Team are available 24/7 to assist you with booking an appointment or answering any questions you have about dental implants in Almeria. Get in touch for further information or book online via any of our clinics' listing pages.
Sources :
Advanced Credentialing. The International Congress of Oral Implantologists. Website accessed 21 February 2019.
https://www.icoi.org/advanced-credentialing/" target="_blank
Burhenne, Mark. Your First Dental Implant Procedure: What to Expect. Ask the Dentist. 18 January 2019.
https://askthedentist.com/dental-implants/" target="_blank
Nordqvist, C. What is Periodontitis? Medical News Today. 18 January 2018.
https://www.medicalnewstoday.com/articles/242321.php" target="_blank
Krans, Brian. Bone Graft. Healthline. 6 November 2018.
https://www.healthline.com/health/bone-graft" target="_blank