Last fact-checked: 15 July 2019
It is possible to save money on the cost of a root canal in Singapore with a quality dental provider. Dental Departures pre-screens all of the clinics listed on our site, so you can book an appointment with confidence.
The cost of dental services in Australia (among other countries) makes for grim reading on the state of the nation's dental health. Many people avoid or delay going to the dentist, whether insured or not; one in five Australians do not get the recommended level of oral health care and nearly six million Australians are putting up with at least one oral health problem.
With dental tourism, you don't have to be that person going without. By heading to Singapore, you can enjoy a break in this amazing city and have your root canal treatment sorted for less than the price of the procedure alone at home.
How Do I Know I Need a Root Canal Treatment?
One of the tell-tale signs is often an abscess—a swelling in the gum, which is painful and may produce pus. Other signs could be increased tooth sensitivity, for example, if you have a cold drink and you have a lingering pain for an hour or so afterward, or pain for no apparent reason that gets worse when you move your head into a certain position.
These signs may be an indication that the nerve in the tooth is dead and beyond recovery, which means a root canal is the only option to save the structure and function of your tooth.
What Is the Procedure for a Root Canal Treatment? Is it Suitable for Dental Tourists?
Root canals should be carried out by a specialist dentist, called an endodontist . Although the thought of a root canal treatment strikes fear into many of us, in reality the treatment is little worse than having a tooth filling, albeit taking some time longer. The length of the treatment varies depending on how many root canals your tooth has. A root canal procedure typically takes two to three hours in the dentist's chair.
Although the root canal procedure is reasonably straightforward, it does involve a number of steps. It is a perfectly acceptable procedure to have as a dental tourist, although travelers should be aware of variables affecting the length and complexity of treatment:
Active Infection: If you have an active infection, the dentist will not carry out a root canal treatment until the infection has been cleared up. A course of antibiotics will be required, which lasts from between seven and 10 days. Thus, if you do have an active infection, it may be wise to undergo a course of antibiotics prescribed by a dentist at home before you travel; this way, you should be infection-free by the time you have your appointment in Singapore.
The Root Canal Procedure in Brief
The dentist will first numb the area around the infected tooth with a local anaesthetic. To keep the area dry during treatment, a rubber dam is placed around the tooth. A small hole is made in the top of the tooth so the dentist can access the pulp chamber in the centre of your tooth.
Infected material is first removed from this chamber, and from there each root and canal is cleared out in the same way. Once all the material is removed, the resulting cavities are cleaned with saline or a sodium hypochlorite solution and antibiotic medication is placed in the pulp chamber. The tooth is sealed with a temporary filling, rather than a permanent one at this stage to ensure no infection remains.
You will need to return to the dentist after several days to have the tooth examined and a permanent filling placed if the root canal procedure has been successful.
Sometimes, a root canal procedure can weaken the tooth, which means you will need a crown to provide strength. If your dentist offers CAD/CAM (computer-aided design/computer-aided manufacture) you may be able to get this on the same day as your permanent filling. CAD/CAM technology takes digital photos of your mouth and sends the images to an onsite milling machine where your crown is made-to-measure while you wait. This is useful for international patients who don't have the time to wait around for several days for an outside laboratory to manufacture and return their new crown to their dentist.
You should experience very little in the way of after-effects following your root canal and can carry on with most of your day-to-day activities as normal.
How Much Does a Root Canal Cost in Singapore?
The prices below show the price of a root canal in Singapore compared to home:
| | | | | | |
| --- | --- | --- | --- | --- | --- |
| Root Canal Cost (molar) | AUS $ | NZ $ | UK £ | EUR € | US $ |
| Root Canal Price - home | 1,790 | 1,869 | 1,054 | 1,258 | 1,350 |
| Root Canal Price - Singapore | 650 | 683 | 359 | 400 | 456 |
Note: the prices above are approximate. Please check our current prices for your selected clinic for estimated costs of treatment.
Will the Quality of a Root Canal in Singapore be as Good as at Home?
There's no question about it—you can get exceptionally good dental care in Singapore that's easily on a par with anything at home. Singapore is world-renowned for its high healthcare standards, and this applies to oral surgery as well.
The key to ensuring you book in with a reliable dental provider is to do some research, which is where Dental Departures can help. All clinics listed on our site have already been pre-screened by us. We don't take anything for granted and have a number of criteria we use to ensure the clinics meet our high expectations. Our checks include:
● Legal/criminal records
● Dentist qualifications
● Professional memberships
● Onsite visits
● Real patient reviews
Each individual listing also contains prices, clinic photos, location maps and other information you'll find useful for choosing the right dentist for your needs.
Some of our most popular clinics in Singapore where you can have your root canal include:
● Royce Dental Surgery Kovan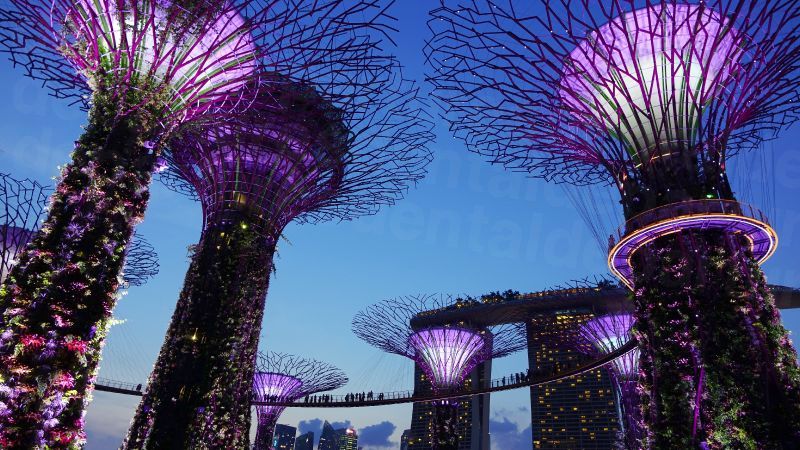 What's Next?
You can book an appointment directly online through our listing pages or speak to Dental Departures' Customer Care Team . They can give you the low-down on root canals in Singapore, book your appointment or provide a free, no-obligation quote.
Sources:
Russell, L. The Dental Divide—And the Decay of Public Health Services. ABC. 21 August 2018.
https://www.abc.net.au/news/2018-08-21/dental-divide-and-the-decay-of-public-dental-services-medicare/10138870" target="_blank
Dental Health and Root Canals. Web MD. Website accessed 11 June 2019.
https://www.webmd.com/oral-health/guide/dental-root-canals#2-5" target="_blank
Burhenne, Mark. Know Before You Go: Root Canals. Ask the Dentist. 1 February 2019.
https://askthedentist.com/root-canals-know-before-you-go/" target="_blank
Sandlands, Tracey. Understanding CAD/CAM Dentistry. Colgate. Website accessed 11 June 2019.
https://www.colgate.com/en-us/oral-health/basics/dental-visits/cad-cam-dentistry--what-is-it-" target="_blank
Galan, Nicole. How Long Will Pain Last After a Root Canal? Medical News Today. 20 February 2018.
https://www.medicalnewstoday.com/articles/320978.php" target="_blank