Get a root canal in Malaga for a snip of a price compared to back home. You'll be able to have a great holiday with the money you save.
Mention needing a root canal to anybody and it's not unusual to be met with a sharp intake of breath and a wince–as if it is some kind of medieval torture. These days, however, a root canal is usually no more painful than a tooth filling, although it's likely that you will have pain and swelling around the infected tooth before you are diagnosed as needing a root canal. Once antibiotics have cleared the infection and you've undergone root canal treatment, the pain and swelling will have subsided..
What is a Root Canal Procedure? Can I Do Without It?
If your tooth becomes badly decayed, the cavity at the centre of your tooth can sometimes become infected. This cavity contains nerves that go down into the tooth roots through its root canals. Once it becomes infected, a painful abscess may form at the tooth root, or in the gum. The root canal procedure removes the infection and debris from the tooth cavity, and fills the chamber to prevent another infection.
Once the pulp chamber in the centre of the tooth becomes infected it does not go away on its own (if it's no longer painful this probably means the nerves have died, and you can no longer feel pain). Leaving an infection is not recommended. The bacteria will continue to attack the tooth and gum, and you will eventually lose the tooth to an extraction. There may also be more serious conditions, like bone loss, or even the infection spreading to other parts of your body .
Is Root Canal Treatment Suitable for Dental Tourists?
Yes, but you should note that you may need to stick around for up two weeks to complete the procedure. Any infection of the tooth will be treated with a course of antibiotics prior to the root canal procedure.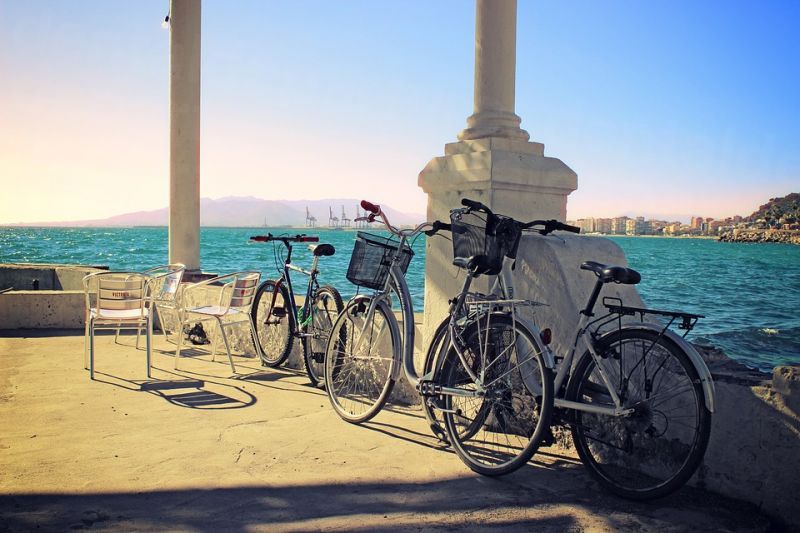 What is the Procedure for a Root Canal?
While your dentist can often perform a root canal in one sitting, treatments may require you to visit the dentist more than once, depending upon whether you currently have an infection, and whether the cavity in your tooth after treatment is big enough to warrant strengthening with a crown.
If you do have an infection, then obtaining a course of antibiotics from a dentist in the UK is your first priority. The course usually lasts round 10 days, and any pain you are experiencing should subside after a few days. You should arrange your trip abroad to coincide with the completion of your antibiotics, so you can see a dentist and commence treatment as soon as possible.
During your first visit to your dentist in Malaga your dentist will conduct a thorough consultation and examination. The dentist will take x-rays to confirm your infection has cleared up, and obtain a picture of the root canals.
Before the procedure commences, you will be given local anaesthesia with some injections into the gum around the infected tooth. Each tooth's roots will be cleared of debris and cleaned thoroughly.
If further treatment is required , you will return to your dentist, who will remove the temporary filling; if no infection is detected, you will receive a permanent filling. This is the end of the procedure for many people. However, if your dentist deems it necessary you have a crown, then impressions will be made of your mouth and sent to the lab for a crown to be made–and you will return to the dentist for a third time after a few days to have it fitted.
What is the Cost of a Root Canal in Malaga?
In Malaga, root canal costs are considerably less than in, say, London or Manchester:
| | | | | | | |
| --- | --- | --- | --- | --- | --- | --- |
| | UK £ | EUR € | US $ | CAN $ | AUS $ | NZ $ |
| Root canal prices at home | 1,000 | 1,200 | 1,300 | 1,800 | 1,800 | 1,900 |
| Root canal prices in Malaga | 200 | 240 | 250 | 350 | 340 | 365 |
What about the Quality of Dental Care in Malaga? Is it Trustworthy?
As a member of the European Union, Spain adheres to Europe-wide regulations just as other European countries. Thus, healthcare services are generally of a high standard, which has been corroborated by the World Health Organization.
Malaga sees a high proportion of foreign visitors, especially from England and Ireland. Malaga's best dentists offer state-of-the-art clinics and good-quality care comparable with your dentists back at home.
We at Dental Departures always recommend that anyone travelling abroad for dental care conduct their own research. Dental Departures has streamlined this process, performing our own background checks, assessing the clinics, dentist qualifications and professional memberships. If we're not happy, we simply don't list them. You can view details under each listing, as well as patient reviews, clinic photos and prices. Thus, choosing to book through us will ensure you have a high degree of certainty as to the reliability of the clinics on our site.
Don't lose a tooth because of high prices when you can travel to Malaga for an affordable root canal. Take a look at a couple clinics in Malaga that are popular with our patients:
Getting There
The airport is one of Spain's busiest given it's in the middle of the Costa del Sol. One you've arrived, you'll find plenty to enjoy in the area in terms of beaches, water sports, golf, sightseeing and cultural events. Malaga City has fine examples of Moorish, Roman and Modernist architecture–some of it dating back centuries. For a taste of authentic Spain, you can head a short distance into the hills of Andalucia to discover one of the Pueblos Blancos (White Towns) , heavily influenced by the Berbers.
If you'd like to find out more about root canals in Malaga, the Dental Departures Customer Care Team is on hand to help you out. Get in touch to talk things over, book an appointment online today.