Last fast checked: 5 April 2023
Dental travel to Costa Rica is becoming increasingly popular, with North Americans able to save up to 70% on a whole range of treatments while also enjoying a memorable break in the tropics.
With its skilled dentists, modern facilities, and stunning landscapes, Costa Rica is both a trustworthy and attractive option for those looking to combine dental treatment with some time in the sun!
See how much you can save on crowns, veneers, dentures, All-on-4 implants and more at Dental Departures' network of fully verified dentists in Costa Rica.
How Much Can I Save on Dentistry in Costa Rica Compared to the USA or Canada?
According to average prices at our partner dentists in Costa Rica, North Americans can save anywhere between 50% and 75% compared to prices across the United States and Canada, which continue to rise at alarming rates.
For a quick example of how much you can save:
The average cost of a dental implant + porcelain crown in the USA can range from $3,000 to $6,500; in Costa Rica, the same treatment should cost around $1,500 - $1,800.
A full mouth restoration with All-on-4 implants (upper and lower) can set you back more than $50,000 in the USA; in Costa Rica, the same treatment should cost between $15,000 - $20,000.
See how much you can save on various types of treatment in Costa Rica below:
Dental Implant Prices in Costa Rica vs the US:
| | | |
| --- | --- | --- |
| Type of Treatment | Price in the USA | Price in Costa Rica |
| Single Dental Implant | $1,500 - $3,000 | $800 - $1,000 |
| Implant with Crown + Abutment | $3,000 - $6,000 | $1,500 - $1,800 |
| All-on-4 Implants (per jaw) | $25,000 - $30,000 | $8,000 - $11,000 |
Veneers / Smile Makeover Prices in Costa Rica vs the US:
| | | |
| --- | --- | --- |
| Type of Treatment | Price in USA | Price in Costa Rica |
| Composite Veneer (per tooth) | $800 - $1,000 | $100 - $200 |
| Porcelain Veneer (per tooth) | $1,000 - $2,000 | $500 |
| Full Hollywood Smile Makeover (up to 20 Veneers) | $15,000 - $30,000 | $5,000 - $7,000 |
Other Treatments in Costa Rica vs the US:
| | | |
| --- | --- | --- |
| Type of Treatment | Price in USA | Price in Costa Rica |
| Laser Teeth Whitening | $500 - $1,500 | $200 - $400 |
| Root Canal | $750 - $1,300 | $400 |
| Full Denture | $1,500 - $3,500 | $700 - $900 |
| Single Porcelain Crown | $1,000 - $1,500 | $500 - $600 |
| Filling with check-up | $200 - $600 | $60 - $100 |
Note: All prices above are based on average estimates at the time of writing. Any currency conversions are subject to exchange rate fluctuation.
What About Dental Packages in Costa Rica?
The best dentists in Costa Rica are experienced in working with international patients, and therefore understand the appeal of offering "all-in" packages where all necessary treatment costs are built into the overall price.
Unlike many dentists in North America, this improves transparency and also makes it easier for foreign patients not to get stung by hidden charges–such as fees to use private facilities, diagnostic tests, anesthesia/sedation costs, temporary prosthetics and vague "administration charges".
These dental packages typically cover all treatment steps for treatments like dental implants, a full set of crowns, full-arch All-on-4/6 restoration, as well as Hollywood-style smile makeovers with a full set of veneers.
In some cases, accommodation and transportation will also be included–helping you save even more in Costa Rica.
Feel free to ask our Customer Care Team about Dental Departures' exclusive dental tourism packages and promotions–only available through this site.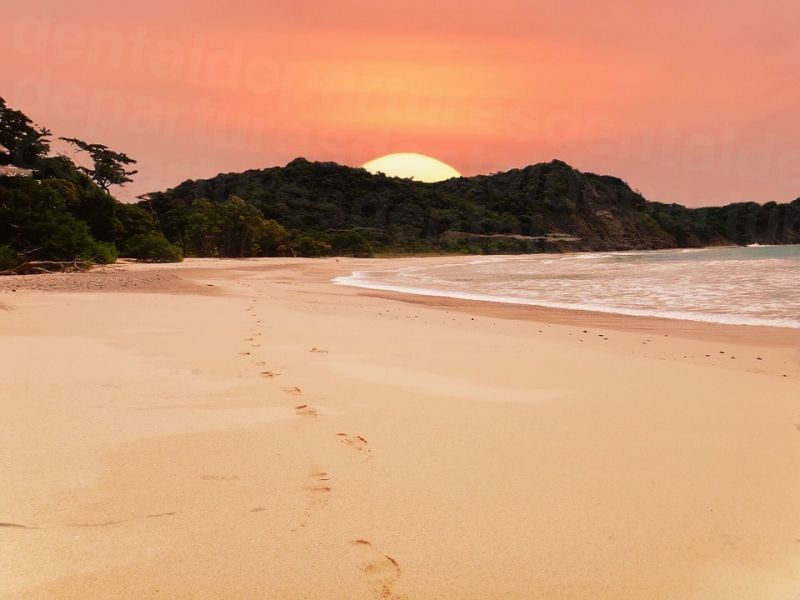 Types of Dental Treatment in Costa Rica
Our partner clinics in Costa Rica offer a comprehensive range of dental services that cover all major fields of dentistry, including:
Cosmetic dentistry, such as teeth whitening (ZOOM!®), veneers, bonding, and gum contouring are also available.
Orthodontic treatment, such as traditional metal braces, clear aligners (e.g., Invisalign®), and retainers are provided for teeth and bite misalignment (malocclusion).
Implantology, with specialists using world-renowned implant providers, such as Nobel Biocare®, Straumann® and Osstem®, to replace any number of missing or failing teeth
Prosthetic dentistry, such as designing and manufacturing custom-made replacement teeth (such as crowns), as well as veneers, dentures and implant-retained full-arch prosthetics
Oral and maxillofacial surgery, such as wisdom teeth removal, sinus lifting, and jaw surgery
Why Choose Costa Rica for Dental Care?
Costa Rica is a great destination for affordable dental care, particularly for budget-conscious North Americans and Canadians who don't want to suffer longer flights to Eastern Europe or Southeast Asia purely for a dental procedure. Here's why:
Well-Established Dental Tourism Sector
With an excellent reputation for its healthcare services combined with rich natural beauty, good flight connections to North America and affordable prices, Costa Rica has long been a popular destination for dental tourism.
As well as more affordable prices, the consistent rise of this fast-growing sector has been driven by a proliferation of well-qualified, English-speaking dentists who are now setting up practices specifically designed to cater to the thousands of international patients visiting every year.
These include North Americans and Europeans flying to Costa Rica for the sole purpose of saving on restorative dental treatments, as well as traditional tourists who might spontaneously opt to see a dentist, normally for less complex, quicker cosmetic procedures. Of course, a good portion of dentists' clientele also includes locals and expats alike.
Advanced Dental Technology and Clinics
The best dental clinics in Costa Rica adopt the same modern technology and equipment as those in the US, Canada, Europe and Australia. It's common for larger dental centers here to have their own on-site laboratories staffed by skilled technicians.
Our partners in destinations like San Jose, Escazu or Guanacaste utilize state-of-the-art technology like digital x-rays, intraoral cameras, dental lasers, 3D imaging, CEREC and computer-aided design and manufacturing (CAD/CAM) systems for creating dental restorations (sometimes while you wait), such as crowns, veneers and bridges.
High Quality of Dentistry in Costa Rica
Many Costa Rican dentists have been trained in the US; they are likely to be members of the American Dental Association or accredited by one of the leading US or Canadian agencies. Specialist organizations to look for on our clinic listing pages include the International Congress of Oral Implantology and the American Academy of Cosmetic Dentistry.
Thanks to continuous government re-investment in the sector, the country is now considered one of the leading destinations in the world for those seeking world-class dental treatment at a fraction of the cost of their home country, without sacrificing the level of care they receive. It's also considered one of the best countries for expat healthcare.
> Related: Ultimate Guide to Dentists in Colombia
Easy to Reach from the US
With numerous airline carriers offering flights just a few hours from major US and Canadian cities, coupled with reasonably priced fares, Costa Rica is one of the most convenient dental destinations for North American patients. This is doubly true if you need to make a return trip for dental implant work.
Flight times from New York to the capital of San Jose are around 4.5 hours; the same trip from Miami is just 3 hours while non-stop flights from Los Angeles take a little longer, at around 5.5 hours.
Enjoy an Unforgettable Vacation
Visiting Costa Rica for dental treatment will give you a chance to enjoy world-class dental care in a country rich in history. Meaning 'rich coast,' Costa Rica was so named by Christopher Columbus in 1502.
Costa Rica's diverse terrain of jungles, beaches, volcanoes, coral reefs, mountains and hot springs is filled with an extraordinary abundance of plant and animal species, making this Central American tropical paradise a joy to visit for dental care.
The friendly disposition of the Ticos–as Costa Ricans call themselves–helps make Costa Rica one of the most popular dental destinations, particularly for Americans and Canadians.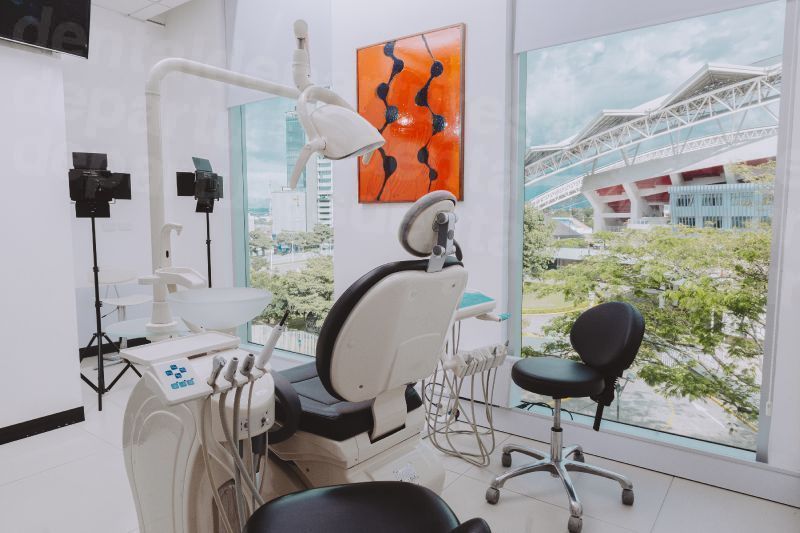 Above: Open wide (and enjoy the view) at the highly-rated All-on-6 Costa Rica clinic in San Jose
________________________________________
Top Dentists in Costa Rica – Recommended by DD
Get started now by taking a look at Dental Departures' top-rated clinics in Costa Rica:
San Jose, Costa Rica:
Outside San Jose:
For more options, see Dental Departures' full list of background-checked clinics in Costa Rica here.
________________________________________
Why Use Us to Book?
Dental Departures is the world's #1 dental travel agency, with more than 100,000 bookings to date. Together with our sister-site Medical Departures, we work with thousands of dentists across dozens of countries in North America, South America, Europe, Asia and Africa.
Working closely with many of the leading dental clinics in popular health-travel destinations like Mexico, Thailand, Bali, Turkey and Costa Rica, our site provides transparent pricing and stringent quality controls–with every facility subject to a strict vetting process before being listed with us.
Other advantages of using Dental Departures:
Access to verified patient reviews and testimonials

24/7 live chat support

A Best Price Guarantee pledge

No upfront fees when booking

Free cancellation up to 24 hours before your appointment

Assistance with travel and accommodation

Exclusive promotions and all-inclusive package deals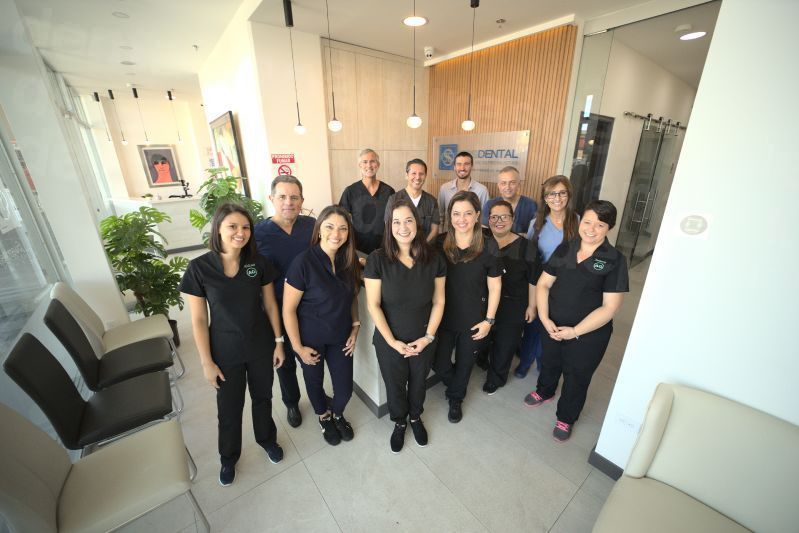 Above: Smiles from the experienced team at DDS Dental Costa Rica - Dr. Prada in Escazu
About Costa Rica: History, Travel Tips, Accommodation and More
Historically, Costa Rica was home to four major indigenous tribes who were all but wiped out when the Europeans discovered this jewel of a country nestled between both the Caribbean Sea and the Pacific Ocean. Today, only one percent of Costa Rica's population are descendants of the original inhabitants. The majority of the population is of European descent, followed by those of African and Chinese descent.
Thanks to exports of coffee, bananas and pineapples, Costa Rica has enjoyed a relatively prosperous economy. More recently, pharmaceuticals, software development and ecotourism have become important industries, with tourism earnings now contributing the most to the Costa Rican economy.
By far, tourists from the United States make up the largest proportion of foreign visitors. Affordable flights taking as little as three hours prove an irresistible combination for Americans wanting to experience the tropics along with dental treatment.
For patients seeking high-quality affordable treatment in a destination suiting all tastes, lifestyles and budgets, Costa Rica ticks all the boxes.
Where Is Costa Rica?
Costa Rica is located on the Central American isthmus, bounded by Panama to the south and Nicaragua to the north.
Costa Rica enjoys two terrific coastlines: the Caribbean Sea to the east and the Pacific Ocean to the west. A tropical climate prevails all year round, particularly in the cooler hill regions.
English is spoken here: Because the best Costa Rican dentists generally depend upon a high influx of North American patients, English is fluently spoken at all our verified clinics.
Accommodation and Staying in San Jose, Costa Rica
Hotel accommodations in Costa Rica range from basic backpacker hostels for less than $10 a night to four- and five-star hotels for around $100 a night.
The majority of our partner clinics are located in the capital of San Jose. And while not the world's most exciting capital city, San Jose makes for a decent base for travelers, holiday-makers and dental tourists alike, with no shortage of affordable hotels, as well as a lively arts scene, museums, galleries and day-trip opportunities.
Many of San Jose's best dentists are located near Sabana Park, (the country's largest urban park (Ticos call it "the lungs of San Jose"). You'll find plenty of budget and luxury hotels in this agreeable part of town.
San Jose's affluent suburb of Escazú (just a few minutes west of downtown) offers luxury American hotels as well as very affordable Airbnb rentals, villas and apartments. Patients visiting a dentist in Escazú may wish to seek accommodations nearby, as the traffic in and out of San Jose can sometimes be quite heavy.
> Read More: Ultimate Guide to Dentists in Escazu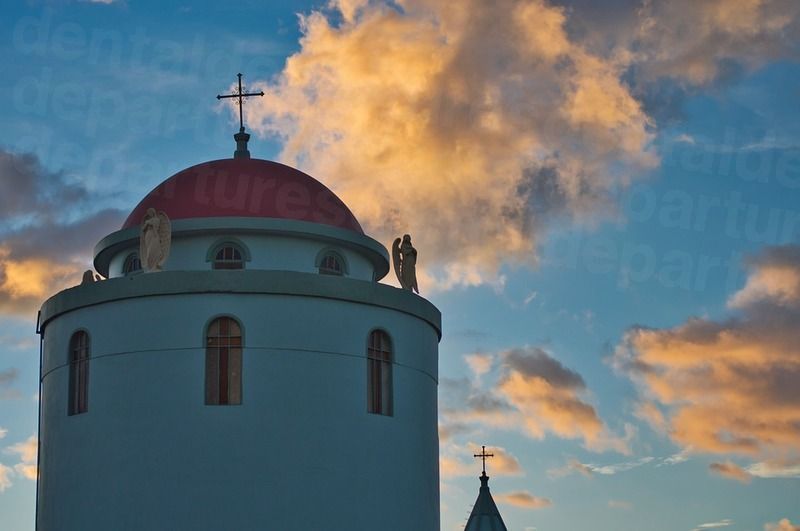 Other Accommodation Options in Costa Rica
Like any tropical country with hundreds of miles of pristine coastline, you'll also find pricier boutique hotels and all-inclusive resorts run by global chains where prices can run into hundreds of dollars a night, especially if you're partial to your own private pool…
Costa Rica is also known for its "recovery lodging," where dental and cosmetic surgery patients receive extra care (including airport and clinic ground transportation, on-staff nurses and 24-hour patient hotline), along with the opportunity to share stories (optional!) with fellow patients. Las Cumbres Inn and Vista Canyon Inn are two of many such retreats.
Note: Depending on the extent of your dental treatment, some of our clinics offer free or discounted hotel accommodations, which can be arranged through your booking with Dental Departures.
Is Costa Rica Safe?
With rare exceptions, Costa Rica is safe for international visitors. Every year, more than two million people – including tens of thousands of foreign dental patients – travel to one of Central America's most affluent countries. Costa Rica is economically stable, a democracy, and for decades has been consistently safe from random acts of terrorism or gang warfare.
Pickpockets and petty theft are probably the biggest concern to travelers. As is common throughout the world, pickpockets tend to operate in city crowds and popular tourist sites. Following the common sense rules of the travel road will keep you out of harm's way in this welcoming land.
While Costa Rica's rainforests and spectacular coastlines are often compared to a Garden of Eden, San Jose is a typically unromantic Central American capital city. You may wish to avoid San Jose's downtown lodgings by seeking accommodations in the classy, Americanized suburb of Escazú, where many of Costa Rica's best dentists and medical centers are found.
See the latest US travel advisories for Costa Rica here.
What Happens if Something Goes Wrong? Is the Work Guaranteed?
Our best dental clinics in Costa Rica carry warranties on the work their dentists carry out, as well as any lab work, such as crowns, implants and dentures.
Success rates for prosthetics like crowns, bridges and veneers are high, with dentists here using the same internationally recognized dental implant brands that often come with 10-year or even lifetime guarantees, as standard.
Booking your appointment through Dental Departures not only ensures you receive your care from a quality-checked dentist but also gives you extra peace of mind that should you experience any problems we are on hand to take care of you.
Do I Need to Speak Spanish?
No. Although Spanish is the main language in Costa Rica, English is spoken widely in airports, hotels and restaurants. Our best dentists speak fluent English and are accustomed to treating international patients from the US and Canada.
What Payment Methods Are Accepted at Costa Rica Dental Offices?
Cash is accepted by most dental offices – either US dollars or the Costa Rican colόn. While US dollars are widely accepted in hotels and restaurants, you will need Costa Rican currency for everyday transactions.
Most of our preferred clinics accept debit and credit cards, along with travelers' checks. Credit card transactions may be subject to a small handling fee of 3-4%.
Is My US or Canadian Dental Insurance Accepted?
Dental clinics in Costa Rica generally do not bill your insurance company directly. However, you may be eligible for reimbursement when you return home if your insurance company provides out-of-network coverage.
Before you book an appointment, check with your insurance company. If you're covered, then you'll want to learn which documents and forms to bring along, so your Costa Rica dentist can help process the paperwork.
Dental insurance providers will typically cover the least expensive option available for you; for example, if you're missing teeth, a cheaper acrylic denture may be partially covered, while more expensive full-mouth implants will not be covered.
On a related savings note, you may be eligible to claim medical expenses tax deductions for your dental treatment abroad, which could potentially save you even more money.
When Is the Best Time to Visit a Dentist in Costa Rica?
Our dentists are open all year round and any time is a good time to visit. If weather conditions are important, you may want to consider the following:
While the weather is essentially tropical, temperature and rainfall vary throughout the country depending on topography and distance to the sea.

The highlands tend to be cold and the cloud forests cool; even during the dry season, the high places can be misty and temperate.

The Central Valley and San Jose are spring-like year-round; both the Pacific and Caribbean coasts are hot year-round.

Costa Rica's dry season – and its busiest – lasts from December until April.

The rainy season runs from May until November. During this time, bargains can be had on lodging and travel, and many Costa Rica dentists offer special rates on treatment over this period.
Is Costa Rica Wheelchair Accessible?
Many of Costa Rica's tourist draws such as the wildlife preserves, rain forest, mountains and volcanoes, are not suitable for wheelchairs.
However, most of the established hotels are wheelchair friendly, particularly in upscale Escazú, where many of the best dental clinics can be found. These clinics provide or can arrange wheelchair-friendly transportation services with advance notice.
What Else Is There to See and Do in Costa Rica?
Costa Rica's status as an ecotourism destination is assured with its national parks and

UNESCO World Heritage Sites

, including La Amistad National Park, Talamanca, the Cocos Island National Park and

Area de Conservacion Guanacaste

. In fact, Costa Rica has a higher percentage of designated national parkland – 25% – than any other country in the world.



Mountaintop gateway towns such as Monteverde and Santa Elena have an artistic vibe about them with cool galleries and interesting tourist shops. These towns are also the starting points for trekking and hiking expeditions, whitewater rafting and canopy tours of the rainforests, either on foot or on the famous zip line rides through the treetops. [Note:

Make sure if you are setting off into the wilderness of the jungles that you are adequately prepared for your trip. If your usual daily exercise routine is non-existent don't embark on a 15km trek on your first outing, or immediately following a dental treatment.]


There are plenty of swimming and snorkeling opportunities on both the Caribbean and Pacific coasts, and beach bunnies won't be disappointed with miles of sandy beaches at Punta Uva, Puerto Limon, Talamanca and Montezuma, to name but a few. Scuba diving is best in Playa del Coco.


San Jose is full of museums, galleries and shopping, and offers slightly more sedate downtime than other high-octane pursuits to be found elsewhere in Costa Rica. As does a trip to Sarchi, nestled amid coffee-covered hillsides and home to more than 200 artisan workshops.


A trip to Volcan Arenal is particularly impressive at night, when constant eruptions of red-hot lava can be seen in the darkness. On the flanks of Arenal, La Fortuna is a friendly town providing lots of activities including hot springs, waterfalls, bungee-jumping, horse-riding and canyoning.


Finally, as if there isn't enough to do, those keen on practicing their swing are never far away from a championship golf course in Costa Rica, with many abutting a stunning ocean or rainforest view.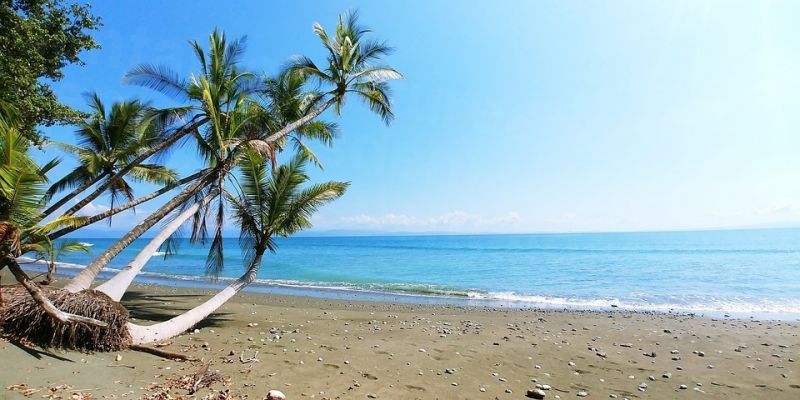 Getting to Costa Rica
Most international tourists arrive by air, into Aeropuerto Internacional Juan Santamaria (SJO), just northwest of San Jose, located in the middle of the country.
For those heading to the Guanacaste region in the north, flights are now more frequent to Liberia, at Aeropuerto Internacional Daniel Oduber Quiros (LIR).
Traveling Around Costa Rica
By car: Driving in Costa Rica is relatively safe, and your driver's license from home is usually valid for up to 90 days. Most car rental agencies are located in San Jose. While driving through rural Costa Rica is great for do-it-yourself sightseeing, San Jose is overcrowded and parking can be a challenge.
Shuttle buses: Also known as the "Gringo Buses," these run to the most popular tourist destinations and will pick you up at your hotel. Reservations can be made online or through your hotel concierge.
Taxis: In San Jose, taxis are supposed to have meters, although many drivers don't use them. Arrange for only official taxis and insist on metered or a pre-negotiated rate. Outside San Jose taxis are not metered and you will want to negotiate a price upfront.
Do I Need a Tourist Visa for Costa Rica?
Nationals from the United States, Canada, the UK and most Western European countries are permitted to stay for up to 90 days with no visa.
Australian and New Zealand nationals are allowed to stay for 30 days with no visa.
Note: These rules are subject to change at any time; please check the latest entry requirements for Costa Rica here.
Distances and Flying Times to Costa Rica from Other Countries
New York: 2214 miles, 4.5 hours

Miami: 1100 miles, 3 hours

Atlanta: 1650 miles, 3.5 hours

Los Angeles: 2728 miles, 5.5 hours

Montreal: 2536 miles, 5 hours

Toronto: 2339 miles, 5 hours

London: 5423, 11 hours

Sydney: 8580, 17 hours

Auckland: 7242, 14.5 hours
How Do I Schedule My Appointment?
Get great savings on your dental care at our quality-checked dentists in Costa Rica. Choose and book a dentist with Dental Departures, receive reliable care and save up to 70% compared to your dentist at home!
Call our toll-free number or book online for your dentist in Costa Rica, with no upfront charges, no cancellation fees and free initial consultations all available.
Reach our Customer Care Team here.
Sources:
L, Masterson. How Much Does Dental Work Cost? Forbes. 17 January 2023. https://www.forbes.com/advisor/health-insurance/dental-work-cost/
6 Best Countries For Expat Healthcare in 2023. International Living. 21 February 2023. https://internationalliving.com/countries-best-healthcare-world/
Sandilands, Tracey. CAD/CAM Dentistry: What Is It? Colgate. Website accessed: 25 March 2023. https://www.colgate.com/en-us/oral-health/basics/dental-visits/cad-cam-dentistry--what-is-it-
Best boutique and luxury hotels in Costa Rica. Mr and Mrs Smith. Website accessed: 25 March 2023. https://www.mrandmrssmith.com/destinations/central-america/costa-rica-country/hotels
Number of international tourist arrivals in Costa Rica from 2010 to 2022. Statista. Website accessed: 25 March 2023. https://www.statista.com/statistics/816547/costa-rica-number-of-tourist-arrivals
Costa Rica Travel Advisory. Travel.State.Gov. Website accessed: 25 March 2023. https://travel.state.gov/content/travel/en/traveladvisories/traveladvisories/costa-rica-travel-advisory.html
Costa Rica Entry Requirements. ASIPI. Website accessed: 25 March 2023. https://asipi.org/costarica2022/requisitos-de-ingreso-a-costa-rica/?lang=en
Costa Rica Dental Tourism. Patients Beyond Borders. Website accessed: 25 March 2023. https://patientsbeyondborders.com/costa-rica
Adventure Awaits in Costa Rica's National Parks. Lonely Planet. Website accessed: 25 March 2023. https://www.lonelyplanet.com/costa-rica/travel-tips-and-articles/adventure-awaits-in-costa-ricas-national-parks/40625c8c-8a11-5710-a052-1479d27545ee
International Congress of Oral Implantologists. Website accessed: 25 March 2023. https://www.icoi.org/
Costa Rica. UNESCO. 2023. http://whc.unesco.org/en/statesparties/cr