Last fact-checked: 18 February 2020
Treat yourself to dental veneers in Almeria, Spain. With savings of up to 70%, you can finally achieve the smile of your dreams at a price you can afford.
For a simple cosmetic dentistry treatment, the effectiveness of veneers can't be understated. All manner of dental cosmetic defects are instantly erased (or at least, hidden) with the application of a veneer. With a whole or partial row of veneers, those crooked teeth are immediately transformed into a white, straight smile that would usually take years of orthodontic work to achieve.
Why Choose Veneers?
One of the simplest ways of improving your appearance is by enhancing the appearance of your smile. And while teeth whitening can certainly brighten a yellowing set of teeth, it won't fix everything, for example, teeth that have been stained due to antibiotics. Also, if you have crooked, misshapen or damaged teeth, the likelihood is that those aspects of your smile will still irritate you, even if you have had a teeth whitening procedure.
Veneers can correct all of these problems; they can be applied to just one tooth, several teeth or all of them (although your molars hidden away at the back are usually skipped).
How Do Dental Veneers Work?
Dental veneers are a good cosmetic option, but it's important to note they will not fix dental health problems. Veneers are made from thin shells of porcelain or composite resin which are bonded to the front of the tooth, disguising the appearance of the tooth they are covering.
What Is the Procedure for Dental Veneers?
The dentist will first discuss your cosmetic goals and also examine your mouth in order to assess whether you are a suitable candidate for the treatment. It is imperative you have a clean bill of oral health before the veneers treatment commences. You wouldn't paint a wall hoping it will look pristine when the plasterwork behind is crumbling—the same principle applies when it comes to veneers. If the teeth or gums are unhealthy this will be problematic for keeping the veneers attached, and it may also cause further problems with increased tooth sensitivity.
The procedure for veneers typically takes a couple of visits to the dentist:
Assessment, Treatment Planning and Tooth Preparation: After your dentist has assessed you are suitable for the treatment, you've agreed on the materials for your veneers and how you want your teeth to look after the treatment, the next step is to prepare the teeth. So that the veneers are flush with the rest of your teeth, a tiny sliver of enamel is removed from each tooth receiving a veneer. Once prepared, the dentist will take impressions of your teeth to send to the lab where your veneers are made. You will return to the dentist to have the veneers fitted a few days later.
Affixing Veneers: The dentist will place the veneers on your teeth to ensure the fit. The teeth will be etched to provide a key so the veneers will stay firmly attached. A special light-activated adhesive is applied which bonds the veneers firmly to the teeth.
CAD/CAM
If your dentist offers CAD/CAM (computer-aided design/computer-aided manufacture) dentistry, you may be able to receive your veneers while you wait in just one visit. This digital technology is able to take impressions of our mouth with 3D scanning, which can be viewed on a computer screen. Your veneers are designed in front of you, and the shape, size and colour can be adjusted on the screen until you are happy with the results. At the press of a button, the information is sent to an onsite lab where a machine mills the veneers to the exact specifications while you wait. Your dentist can then fit the veneers and you can be on your way.
How Much Do Dental Veneers Cost in Almeria?
You can save a lot on the cost of Dental veneers in Almeria. Compare the prices in the table below:
| | | | | | |
| --- | --- | --- | --- | --- | --- |
| | UK £ | EUR € | US $ | CAN $ | AUS $ |
| Dental Veneers Price at home | 1,461 | 1,745 | 1,871 | 2,525 | 2,480 |
| Dental Veneers Price in Almeria | 402 | 490 | 525 | 710 | 701 |
Why Is Almeria Such a Good Place to Have Dental Veneers?
1: First and foremost: the prices usually more than 60% lower compared to those offered at home.
2: Almeria is a wonderful location for a holiday, or to chill while recuperating from your treatment. It is an attractive city with an alluring Moorish fortress and typical narrow, maze-like streets in the old medina. A sweeping promenade around Almeria Bay is perfect for walking or cycling and there are plenty of restaurants, beaches and other attractions to enjoy in this traditional Spanish city. Further afield, you can explore the Tabernas Desert, the Sorbas Caves, ghost towns and deserted beaches.
3: The veneers procedure takes up a relatively small amount of time—so you will have enough time to enjoy your holiday to its fullest.
4: You can book an appointment for dental veneers in Almeria in complete confidence with Dental Departures. Dental care in Spain is generally of excellent quality, and all the dentists on our website have been pre-screened by us.
Our background checks include onsite visits, verifying dentist qualifications and confirming professional memberships. We also publish patient reviews, clinic photos, location maps and prices making it easy for you with the information at your fingertips to make your own informed decision.
Have a look at some of the popular clinics in Almeria for your veneers:
● Clinica Dental Alberto Fernandez & Ayora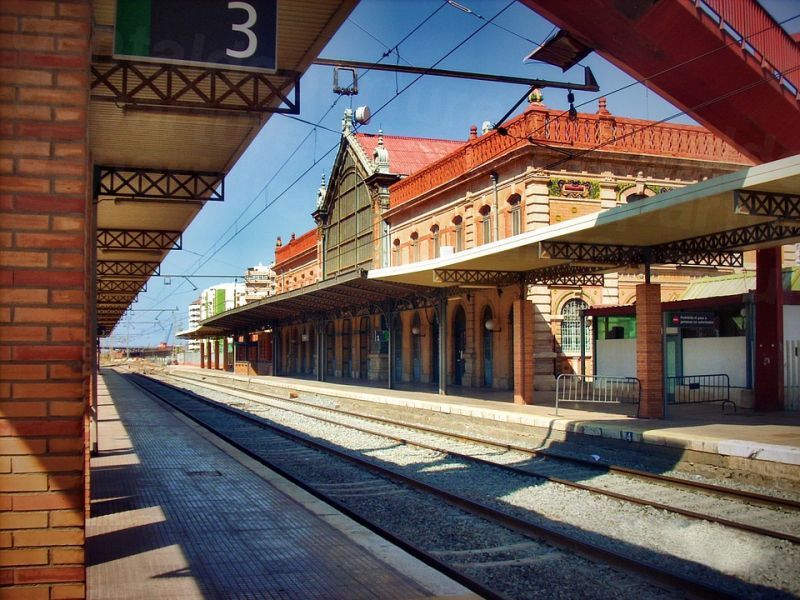 How Can I Book My Veneers in Almeria?
Book your appointment directly online or get in touch with Dental Departures' Customer Care Team to find out more about veneers treatments in Almeria. The team can provide a free quote and also assist with other matters, including dental finance, medical complications insurance and hotel bookings.
Sources:
Cardellino, Carly. Important! 23 Things You Need to Know Before Getting Veneers. 4 December 2018.
https://www.cosmopolitan.com/style-beauty/beauty/a13051650/what-are-veneers/Cosmopolitan" target="_blank
Auger, Steve. How Do Veneers Work? Colgate. Website accessed: 13 February 2019. https://www.colgate.com/en-us/oral-health/cosmetic-dentistry/veneers/how-do-veneers-work-0515" target="_blank
Bonded Composites Versus Ceramic Veneers. British Dental Association. Website accessed: 25 February 2019.
https://bda.org/dentists/education/sgh/Documents/Bonded%20composites%20versus%20ceramic%20veneers%20.pdf" target="_blank
Sandilands, Tracey. CAD/CAM Dentistry: What Is It? Colgate. Website accessed: 25 February 2019.
https://www.colgate.com/en-us/oral-health/basics/dental-visits/cad-cam-dentistry--what-is-it-" target="_blank
Brewer, Gayle. The science of why we find people with tattoos and white teeth attractive. Quartz. 20 October 2016.
https://qz.com/768662/the-science-of-why-we-find-people-with-tattoos-and-white-teeth-attractive/" target="_blank