Over the years, Tijuana, Mexico has become a leading dental tourism destination. People from the US and Canada are flying to Tijuana to benefit from the high-quality yet affordable dental treatments. If you are looking for low-priced dental crowns, you do not look further than Tijuana.
The city offers great savings when it comes to tooth crown cost. Tijuana is home to a number of clinics providing affordable dental crowns, in some cases savings of nearly 75%.
However, is that reason enough for you to plan a trip to Tijuana? You might wonder if the crowns cost in Tijuana is low enough to consider traveling there exclusively for the procedure. A more practical option for you might be to get crowns when you are on a holiday. That said, there are some reasons why you should plan a trip to Tijuana if you need affordable dental crowns. Here is a look at five:
Low Cost
The first and foremost reason for traveling to Tijuana is the low price. On average, Tijuana's dental clinics charge USD $500 / CAD $634 for a treatment that charges USD $1,164 / CAD $1,483 in the US and Canada. It is easy to determine that from the average price alone, there are substantial savings to be had. Still, you are better off opting for the treatment if you are in Tijuana for a holiday or on business.
High-Quality Facilities
The leading clinics in Tijuana that offer dental crowns are equipped with state-of-the-art technology. These clinics offer facilities with a comfortable ambiance and easy accessibility, which is a must for any dental tourist to consider. This means you will not compromise on quality when traveling to Tijuana for dental crowns.
The low cost of crowns Tijuana proffers is not reflective of quality, but the low cost of operating a clinic and the high level of competition among clinics in the city.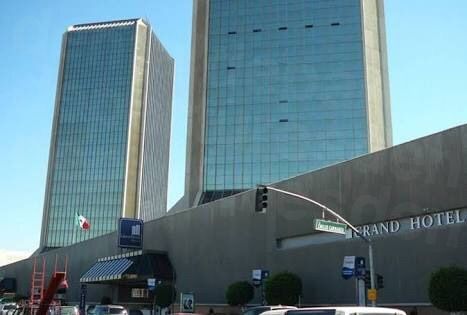 Excellent Dental Personnel
The dental teams staffed at the leading clinics in Tijuana are highly experienced and qualified. They employ dentists and dental personnel who are certified and registered. Despite this, the leading clinics maintain low prices. Below is an overview of the cost of crowns Tijuana's best clinics charge:
Unique Location
Tijuana is a popular tourist destination for many reasons, chiefly the different attractions it presents. You will have a great time exploring the sights and sounds of the region, while enjoying a vacation as you recover from the procedure.
Safe Destination
Tijuana, like other medical tourism destinations in Mexico, is completely safe for tourists. You should not regard the myth that Tijuana is a dangerous destination for people from the US and Canada.
These are some great reasons to should consider making the trip to Tijuana for dental crowns, in addition to the low crowns cost Tijuana's best clinics charge.
What's Next?
Browse through our verified dentists in Tijuana, compare prices and book your free appointment using our online scheduler - with no upfront costs. Alternatively, contact our Customer Care Team here.
Sources:
Indiana Jo. How To Visit Tijuana from San Diego – Complete Guide. 2 March 2021. https://indianajo.com/visiting-tijuana-from-san-diego.html
Tijuana. Lonely Planet. Website accessed: 5 July 2021. https://www.lonelyplanet.com/mexico/baja-california/tijuana