Last fact-checked: 23 February 2020
Is the cost of dental care at home getting you down? Then do what thousands of other Americans and Canadians do: save up to 70% with our quality-checked dentists in Mexico and receive the same high standards of workmanship you would expect at home.
Mexico's enduring popularity as a tourist destination has also seen a surge in the number of dental tourists arriving here. Along with affordable prices and quality care, Mexico offers visitors everything from tranquil mountains, historical archaeological sites, picturesque old-world villages, modern cities and, of course, its stunning coastlines with breathtaking beaches and abundant marine life.
Mexico has a rich cultural heritage. Advanced ancient civilizations such as the Maya and the Aztec were here long before the first Europeans from Spain arrived in the 16th Century. Spain's colonization lasted some 300 years before Mexico was granted independence in 1821. Following independence, political and economic instability led to the Mexican Revolution in 1910, and the emergence of the existing political system.
Throughout the 20th and 21st centuries, tourism has been one of Mexico's largest industries. Mexico's fusion of European and Meso-American cultures, its colonial cities, ancient ruins and beach resorts have long enticed visitors to its unique attractions. The majority of visitors arrive from North America – attracted to Mexico's temperate climate, relatively short travel times and low cost of living.
More recently, Mexico has been at the forefront of medical and dental tourism. Historically US nationals, particularly from the South, Southwest and Southern California, have traveled over the border for discounted supplies, particularly pharmaceuticals. This has burgeoned into an industry and it is now commonplace for Americans and Canadians to travel to Mexico for dental and medical care.
Where is Mexico?
Bordered to the north by the United States of America and to the southeast by Belize and Guatemala, Mexico is surrounded by the Pacific Ocean, the Caribbean Sea and the Gulf of Mexico.
For dental patients, hundreds of daily flights throughout North America to Mexico's popular cities and resorts, as well as the multiple crossing points along the US-Mexican border, has made it a convenient, accessible destination.
Why Visit a Dentist in Mexico?
Mexico is a great destination to visit for affordable dental care, particularly for budget-conscious North Americans and Canadians who don't want to travel far for high quality, inexpensive treatment. Here's why:
Excellent quality care. Our best dentists have been trained in the US and are likely to be members of the American Dental Association or accredited by one of the leading US accreditation agencies. Search Dental Departures for verified dentists with excellent reviews from patients who have experienced satisfying outcomes.
Great prices. If you are among the millions struggling with the high costs of dental care at home, Mexico is one of the most-traveled dental destinations combining quality care and affordability. Savings on most procedures in Mexico range 40-70%.
Engish is spoken here. The dental clinics featured on the Dental Departures pages cater largely to North American visitors. English is fluently spoken at all the best clinics, like Sani Dental Group in Los Algodones, Dr Dalia Dental Care in Tijuana, and Ocean Dental in Cancun.
Easy travel and tourism. For those wanting to combine a holiday with dental work, Mexico's resort destinations such as Cancun, Cabo San Lucas or Puerto Vallarta offer some of the world's finest beaches, affordable lodging and plenty of sightseeing.
How Much Can I Save?
Some examples of savings you can expect to enjoy in Mexico:
Average cost of a single dental crown in the US: $1150; at a dentist in Mexico: $300
Average cost for root canal, build-up and crown in the US: $2,094; at a dentist in Mexico: $500
Average cost of dental implant and permanent crown the US: $3,700; at a dentist in Mexico: $1,500
Quality facilities offer great customer service and clinical outcomes at a fraction of what you might pay in your home country.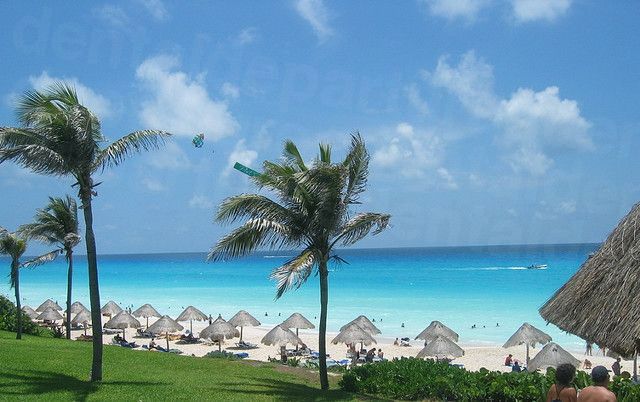 (Image by Kyle Simourd)
Where to Stay in Mexico
Depending on where and when you go Mexico has a variety of different types of accommodations suiting all budgets and tastes. Budget accommodation can be as little as $10 nightly; five-star hotels can often be had at than $100 a night. By booking through Dental Departures you may be able to get free or discounted hotel rates, dependent upon the type or amount of dental treatment you're planning.
Is Mexico Safe?
With very rare exceptions, yes. While Mexico has certainly suffered its share of social and political turmoil over the past ten years, it's the world's eighth most-traveled tourism destination. In 2016, more than 35 million business, leisure (and dental!) tourists from all over the US and the world visited Mexico without harm.
Most border and resort towns are safe providing you don't go looking for trouble, particularly at night. If you are seeking a higher level of security, most dental clinics offer free ground transportation to and from airports and train or bus stations. Your hotel or dental clinic can arrange reliable taxi service to and from restaurants or attractions you might want to visit.
Is the Quality of Dental Care in Mexico the Same as Back Home?
At Dental Departures, we can't stress enough the importance of finding a reputable clinic to ensure your treatment will be as good as you will find at home. Our quality checks ensure that Dental Departures' best clinics meet high standards across the board, taking into account dentist qualifications and safety measures regarding hygiene and equipment in the clinics.
Many of our dentists are members of the American Dental Association which means they are subject to the guidelines and codes of conduct that their American counterparts are.
Many myths surrounding dental treatment abroad are just that – with many clinics embracing new technologies and using top-notch materials that dentists at home use.
Let Dental Departures help. We only work with the most reputable clinics that have been background checked, pre-screened, and vetted for quality. Read reviews, search and compare prices. We guarantee you will receive the lowest price offered to any patient by all our clinics: no haggling is required. We can assist you in finding the best possible dental care and a great experience.
What Happens If Something Goes Wrong? Do Dentists in Mexico Guarantee Their Work?
Less than 0.01% of our patients who have booked an appointment through Dental Departures encounter difficulties. On these rare occurrences, we see to it that any problem is put right. Should you have any issue with your dental care, the procedures and lab work are covered under warranty.
Competition for patients is steep; clinics only survive by providing excellent quality care. Further, when scheduling your appointment through Dental Departures, you can be sure you are visiting a quality-checked clinic, with an advocate working on your behalf. While no practitioner can guarantee 100% perfect work, if something needs to be fixed, we are here to help resolve any problems.
Do I Need to Speak Spanish?
No. Most of the dentists and docs in Mexico's best clinics cater to American and Canadian patients and speak fluent English. If not, a dental assistant or staff member will be available to translate.
What Payment Methods Are Accepted?
While American currency is preferred by most dental offices, all the quality clinics accept traveler's checks, personal checks and credit cards. Credit card payments are typically subject to a small processing fee (typically around 3-4%). Inquire in advance which offices accept credit card payment.
When Is the Best Time to Visit?
Mexico can be visited at any time of the year. The country has one of the world's most diverse weather systems–the north experiences cooler temperatures during the winter, and the south, including the Yucatan Peninsula, remains fairly constant throughout the year.
The north, especially the border towns and Baja California, is fairly dry throughout most of the year. In the tropical areas toward the south is more rainfall, with islands such as Cozumel experiencing high humidity due to the surrounding waters.
Peak tourist times are December to February when the weather is cooler. You'll want to book further ahead during the high season and look for bargains during the offseason.
What about Wheelchair Access?
Many of our dentists provide wheelchair accessible facilities and will arrange transport to and from your hotel to your appointment. Please contact us for further information and we will make sure you are served by one of our wheelchair-accessible clinics.
What's the Downside? What Should I Know about Visiting?
If you are traveling to one of our dental clinics in the border towns you may experience long waits at some of the border crossings. While some have now initiated dedicated medical tourist lanes, reducing waits to around 20 minutes to get back into the US, there is still a wait on the US side to clear customs.
Climate conditions vary depending upon which area you visit. Prior to booking your trip, you'll want to determine which climate suits you best.
Although local anesthetic pain relief is standard, gas sedation (nitrous oxide) is not. Some of our clinics offer gas sedation with advance notice, although it requires the services of a licensed anesthesiologist at additional cost. Contact us if you think you will require this service, or if you need anxiety medication such as Valium.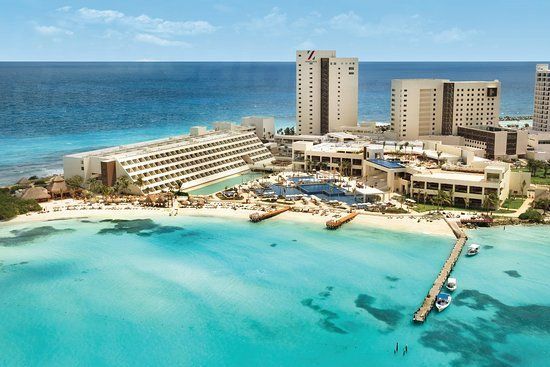 What Else Is There in Mexico?
Mexico is one of 18 megadiverse countries of the world containing 10-12% of the world's biodiversity. Sixty-seven national parks and a number of UNESCO World Heritage Sites ensure Mexico is not just about beach resorts and tequila.
For dental patients wanting to experience a little more, there are countless options to ensure you have the ideal vacation. From Puerto Vallarta's lively art scene to Cancun's enviable position for exploring the Yucatan Peninsula and Riviera Maya, and from Algodones' border town ambiance to Cabo's nightlife to Mexicali's modern city facilities Mexico's personality is as diverse as its ecosystems.
Colonial towns such as Puebla, near Mexico City, or mountain villages such as Todos Santos near Cabo, are lovely to stroll around in and sample international cuisine in first-rate restaurants. Mexico City has more than 150 museums and art galleries, and countless historical sights. For water lovers, there is diving, snorkeling and other water-based activities in Mexico's coastal resorts. Golfers will find no shortage of world-class courses throughout the country. For adventurers, there's no loss for high-adrenaline activities including zip-wires and abseiling. Dental travelers to Cancun or Playa del Carmen won't want to miss the spectacular ruins of Tulum an hour to the south.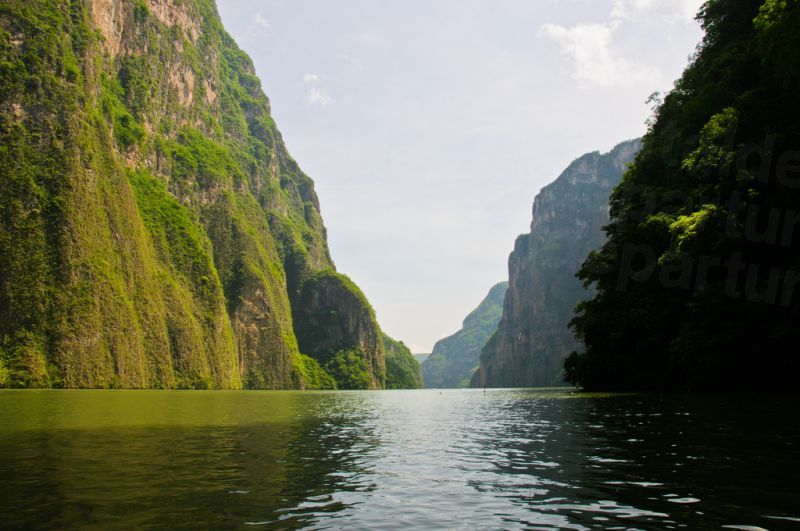 (Image by Graeme Churchard)
Getting There
Visitors can fly into Mexico's major cities and tourist resorts, including Cancun and Puerto Vallarta, non-stop from around the US and Canada.
For dental patients visiting the border towns, you'll find points of entry along the US border to access Tijuana, Los Algodones and Mexicali where you can either drive through or park and walk. There are usually plenty of taxis to take you to your destination once through into the Mexico side. Many of our clinics offer free shuttles to and from the US side.
Will I Need Auto Insurance?
If you drive over the border please note your car insurance s not valid in Mexico and you will need to arrange separate coverage. It's relatively inexpensive – around $10 a day. Alternatively, you can park on the US side for a nominal and walk or take a shuttle into many of the borders towns.
Distances and Flying Times (Benito Juarez International, Mexico City)
New York: 1817 miles, 5 hours
Los Angeles: 1350 miles, 3.5 hours
Montreal: 2004 miles, 5.5 hours
Sydney: 7012 miles, 18 hours
Auckland: 5921 miles, 15 hours
London: 4808, 12.5 hours
How Do I Get Started?
At Dental Departures, you can choose from thousands of clinics and oral surgeons throughout Mexico who deliver top quality work at a fraction of the price that you would pay at home.
Our website contains all the information you need to research top clinic locations and start comparing quotes. We offer a Best Price Guarantee to ensure that you get an unbeatable deal, and we also enjoy close affiliations with several independent insurance providers who can provide dental insurance for extra peace of mind.
If you have any queries, our Customer Care Team is always happy to answer your questions via our online chat facility, by e-mail or on our toll-free telephone number. Or if you have selected your clinic, you can book your appointment online with us, at no charge to you. We're available seven days a week, day or night.
Sources:
Mexico Safety. Lonely Planet. https://www.lonelyplanet.com/mexico/safety" target="_blank
Stephen Reinberg. "Can't afford the dentist? You're not alone". CBS News. 7 September 2017. https://www.cbsnews.com/news/cant-afford-the-dentist-youre-not-alone/
Mexico Tourism. Visit Mexico. https://www.visitmexico.com/en" target="_blank
Biodiversity Loss. Ecologic. http://www.ecologic.org/actions-issues/challenges/biodiversity-loss/" target="_blank
Mexico World Heritage Sites. UNESCO. http://whc.unesco.org/en/statesparties/mx" target="_blank