Last fact-checked: 17 February 20201
If you're heading to Bali, a visit to a dentist in Ubud (said to be Bali's Spiritual Capital) is an excellent way of accessing good-quality, low-cost dental care. Whether you are looking for a dental tourism destination specifically for extensive work, or simply keen on taking advantage of the low prices on the island while on holiday, Dental Departures can point you in the right direction.
Ubud–In Brief
Lauded as the cultural heart of Bali, Ubud is situated in the island's uplands region. Located in the cool mountains, it is renowned as a craft centre with surrounding village communities specializing in textile production, jewelry, wood carvings and other handicrafts. Verdant rice paddies, misty mountains and ornate temples are all synonymous with the dramatic landscape in this part of the island.
Although the island of Bali is multi-religious with Buddhism, Christianity and Islam all represented, Hinduism is the predominant religion with its traditions, rituals and arts very much a part of everyday life. In Ubud, small offerings to the Gods of flowers and food are left outside shops and houses with burning, scented incense sticks and throughout the year there are festivals associated with the Gods or the spirits of ancestors. Getting around to see at least a few of the 20,000 or so temples is a must while in Bali, not only because they are tranquil, peaceful places, but also because some of them stand out as being particularly unique (and others take some work to get to).
With its middle-of-the-island location, Ubud is a convenient base to discover everything else Bali has to offer. Its forests, waterfalls, volcanoes and rice terraces are attractive landscapes for trekking, or you can hire a bike or scooter to zip through the countryside. Bali is renowned for its beaches, which prove particularly popular with surfers from around the world, as well as other accompanying watersports, including snorkeling, jet-skiing and paragliding also available.
However, many visitors to Ubud are particularly drawn to its spiritual side—particularly as it is a little moved away from the busier, more commercial beach resorts. You will find plenty of activities and retreats for balancing mind and body with yoga, mindfulness, holistic and alternative therapies to restore your inner wellbeing.
Health and wellness is almost as much a part of Ubud's raison d'etre as its traditions. So, there's no reason why, if your dental health needs some attention, that you shouldn't seek treatment in Ubud. Good-quality facilities offer prices on a long list of procedures at a fraction of what you would pay at home. Plus, for a tranquil, stress-free atmosphere pre- and post-treatment, Ubud is hard to beat.
Where Is Ubud?
In the centre of Bali, Ubud is located among the ravines and rice paddies in the central foothills of the Gianyar regency. It's around 22 miles (37 km) from the international airport in Denpasar.
Why Choose Ubud for Dental Care?
As obtaining affordable dental care becomes more and more difficult in first-world countries, dental tourism is filling a gap. Anything from elective cosmetic dentistry procedures to everyday dental care, such as a filling, can be undertaken as a dental tourist overseas—and for far less money than at home.
As more Kiwis and Aussies head abroad for dental care, facilities in popular holiday destinations are becoming more high-tech and modern as income from dental tourism is reinvested to ensure dental providers remain competitive. This ensures that overseas dental clinics provide a good standard of care, which dental tourists will continue to take advantage of as long as standards remain high and prices competitive.
Generally, the standard of dental care in Bali is high for international patients. Dentists at the best clinics speak English; the facilities are modern and the latest technologies, including CAD/CAM (computer-aided design/computer-aided manufacture), 3D/CT scanning and digital x-rays, are available to provide accurate diagnoses and predictable treatment outcomes, from the most rudimentary procedures to the most complex.
How Much Can I Save on Dental Treatments in Ubud Compared to Australia or New Zealand?
The cost of most dental treatments in Ubud can help you save more than 60% compared to the prices at home—and booking through Dental Departures guarantees the best prices.
| | | | | | |
| --- | --- | --- | --- | --- | --- |
| | Australia Price (AUS $) | Ubud Price (AUS $) | New Zealand Price (NZ $) | Ubud Price (NZ $) | Savings |
| All-on-4® treatment concept | 27,000 | 11,900 | 29,000 | 12,800 | 55% |
| Crowns | 1,600 | 497 | 1,700 | 533 | 68% |
| Fillings | 170 | 65 | 285 | 70 | 61% |
| Implants | 5,100 | 1,700 | 5,500 | 1,800 | 66% |
| Veneers | 2,400 | 497 | 2,600 | 533 | 79% |
| Dentures | 2,400 | 746 | 2,254 | 801 | 68% |
| Root Canal | 3,400 | 800 | 3,600 | 850 | 76% |
| Whitening | 680 | 396 | 709 | 425 | 41% |
[Note: These figures are estimates at the time of writing; please check our clinic listings for up-to-date prices.]
Where To Stay in Ubud?
From boutique resorts to secluded, luxury villas, Ubud's accommodation options are varied and generally inexpensive. Places to stay are located all over town, but it surprising how quiet some of the side streets off the main drag are—enabling you to get a good night's sleep and still be in the centre.
Will I Be Safe in Ubud?
Ubud and other areas of Bali are generally safe for tourists, as the millions of visitors who visit each year can attest to. However, there are one or two things you should be aware of when keeping safe in Bali.
● Keep Your Belongings Secure: You are at relatively low risk of theft, but tourists are an easy target from petty thieves and bag-snatchers—so keep your wits about you. Make sure doors and windows are locked in your hotel room and put valuables in the hotel safe. Only take copies of your passport with you, leaving the original locked at your hotel.
● Balinese Roads: There don't appear to be any rules for dealing with pedestrians so make sure you look all ways when crossing. Roads and negotiating traffic can be particularly hazardous for those renting a moped or motorbike on the island, so public transport or taxis are always advised.
● Bali's Monkeys: Bali's Macaque monkeys may be cute-looking but they are quite prepared to steal anything, particularly food, but also anything that takes their fancy, including your designer sunglasses or phone. Tourists should also be aware of monkey behaviour and signals—showing teeth may be interpreted as a sign of aggression as some tourists who have unwittingly smiled at the monkeys have learned at their peril.
Is the Quality of Dental Care in Ubud Comparable to Back Home?
The growth of medical tourism in Bali has seen a rise in the number of world-class dental facilities. As a result, there is steep competition amongst clinics on the island, which keeps prices low and standards high. However, we always recommend that anybody going overseas for medical or dental treatment conduct their own research first to ensure they are comfortable with the provider they choose. We also know this is easier said than done, particularly when dealing with an unfamiliar area— and this where Dental Departures can assist you.
We have thousands of dentists listed on our website from clinics across the globe. Prior to partnering with any clinic, we undertake our own background checks on each one. These include checking legal/criminal records; onsite visits and collecting real patient reviews. We confirm dentist qualifications and professional memberships before listing them on our site alongside other useful information, such as clinic photos, location maps, prices and more.
Some of our recommended clinics for dental care in Ubud include:
What Happens if Something Goes Wrong? Is My Dental Care Guaranteed?
The clinics listed on Dental Departures all provide guarantees on their work. This also includes lab work, such as crowns and dentures. So, in the rare event you experience any problem with your dental care, you can go back to your dentist in Ubud to get it fixed for free.
If you are having major treatment, it's well worth taking out medical complications insurance. In the eventuality that you do need to go back to the dentist in Ubud because of a problem with your dental care, your flights and accommodation expenses will be covered by this type of insurance.
What Language Do the Dentists Speak in Ubud?
Many Balinese speak several languages, with English one of the most fluent. You will have no language problems with our dentists, nor at many tourist facilities throughout the island.
What Payment Methods are Accepted in Ubud's Dental Clinics?
Bali's official currency is the Indonesian Rupiah. Our dentists accept a number of methods of payment, including cash, traveller cheques, credit cards, debit cards and bank transfers. Check out each clinic's preferences on their respective listing page on our site.
When Is the Best Time to Visit Ubud?
Temperatures on Bali remain consistent throughout the year with average daytime temperatures around 20C (80F). It does tend to be cooler in the mountains, where Ubud is situated. December to March is the rainy season but it doesn't rain all the time—more like downpours in the late afternoon and evening with sunny, humid days. Our dental clinics are open all year round so you can go whenever you want, although you may want to check out when the busy festivals are on, or Nyepi (Bali's day of silence) where everything is shut and you'll need to stay in at your place of residence.
What Else is There in Ubud?
Ubud's most noticeable attractions include historic and sacred sites, as well as breathtaking scenery and the artisan workshops in the hills and forests around town.
The Goa Gajah 'Elephant Cave' is not, in fact, a cave full of elephants but rather a significant archaeological site. Dating back to the 11th century, it was built as a place for meditation, and there are carvings here dating back to the 8th century.
The Ubud Monkey Forest is a green sanctuary for Macaque monkeys. The forest offers cool walkways under the tree canopies, and there are several temples to discover, including the 14th century Pura Beji, the ancient bathing temple, and Pura Prajapati, which is dedicated to village funerals.
The Tegallalang Rice Terraces offer some of the most stunning terrains on the island. The terraces are stepped down the slopes across the valley and provide ample photo opportunities. Nearby, the village of Pakudui is a good place to stop to pick up some cool wood carvings and sculptures to take home.
A visit to Bali wouldn't be complete without taking in at least a couple of temples. One of the most interesting, but also one that's the most challenging to get to with a 1700-step climb, is Pura Luhur Lempuyang. Breathtaking views of Gunung Agung, Bali's Holy Mountain, are framed at the top by the temple gate. Another interesting one is Tanah Lot; only accessible at low tide, this dramatic building stands atop a rocky outcrop jutting out to sea.
While Bali clearly has so much to explore, a trip here doesn't have to be all about adventure; you can always spend time lazing on the beach, or if shopping is your bag, head to the south of the island. If you want to be served cocktails while lying on a daybed listening to international DJs, then head to Mrs. Sippy's—a large Mediterranean-inspired saltwater pool.
Don't forget to indulge in the island's thriving dining scene, which includes themed restaurants from Frankenstein's Laboratory—a dungeon-laboratory theme to Greek, Mexican and 50s-style American diners.
Getting to Ubud
Flights arrive on the island at the international airport in Denpasar – Ngurah Rai International. From there, it takes between an hour and 90 minutes to drive to Ubud.
Getting Around
Unless you're on a jungle trek, by road is really the only way of getting around. You can hire cars or motorcycles/mopeds, but even the most confident drivers may be reduced to a bag of nerves on Bali's roads. We recommend sticking to taxis and Uber, which are both cheap (but perhaps not quite as reliable) compared with home.
Visa Requirements
If you are visiting from a visa-exempt country, including Australia, New Zealand, the UK and the US, you don't need a visa to enter the country for stays of up to 30 days.
If you are staying longer than 30 days, you will need to pay for a visa on arrival.
If you're from a country that does require a visa, then you will need to apply before you travel. Official advice on this can be found here.
Distance from Ubud to Other Tourist Destinations Nearby:
Sacred Monkey Forest Sanctuary 1 mile (2 km)
Goa Gajah, 3 miles (5 km)
Tegalalang Rice Terrace, 5 miles (9 km)
Denpasar, 16 miles (26 km)
Kuta, 22 miles (36 km)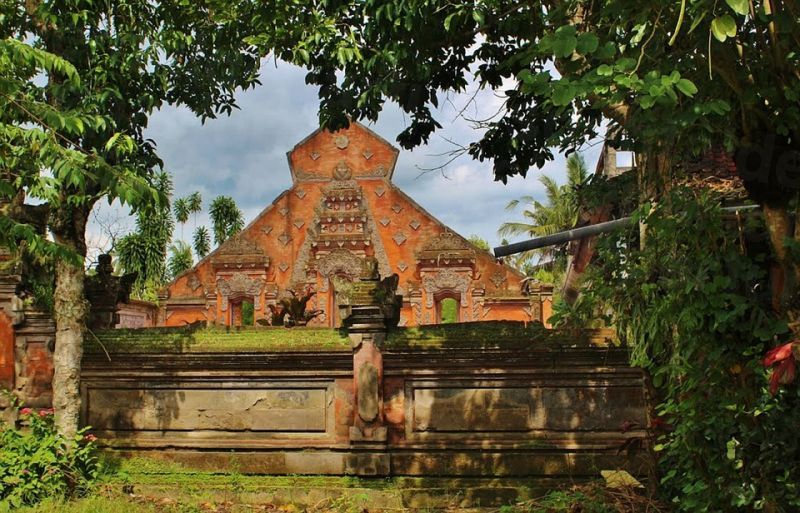 How Do I Book My Dental Appointment in Ubud?
You can speak to our Customer Care Team to find out more about arranging treatment at a dental clinic. Ask for a free quote and start planning your trip to Ubud for your dental holiday. You can also book your appointment online right here any time of the day or night, at no charge to you
Sources:
Sutcliffe, T. Ubud: Inside Bali's Cultural Epicenter. CNN Travel. 14 February 2018. https://edition.cnn.com/travel/article/ubud-bali-things-to-do/index.html
Bali Guide–Indonesia. Bali. Website accessed: 17 February 2021. https://www.bali.com/
Ubud. Lonely Planet. Website accessed: 17 February 2021. https://www.lonelyplanet.com/indonesia/bali/ubud
Hurwood, James. Medical Tourism: 500,000+ Aussies Heading Overseas for Procedures in 2017. Canstar. 19 April 2017. https://www.canstar.com.au/news-articles/medical-tourism-aussies-heading-overseas/
Balasubramanian, Madhan and Holden, Alexander. Dental Tourism: Things to Consider Before Going That Extra Mile for Your Smile. Medical Xpress. 25 October 2018. https://medicalxpress.com/news/2018-10-dental-tourism-extra-mile.html
Aquino, Michael. How to Stay Safe When Traveling in Bali, Indonesia. 11 January 2019. https://www.tripsavvy.com/safety-tips-for-travelers-in-bali-1629373
Most Popular Attractions in Ubud. Bali by Hotels.com. Website accessed: 17 February 2021. http://www.bali-indonesia.com/ubud/attractions.htm
Schonova, K. 20 Unique Themed Restaurants You Didn't Know Existed in Bali. Trip Canvas. Website accessed: 17 February 2021. https://indonesia.tripcanvas.co/bali/unique-themed-restaurants-bali/
The Mini Guide to Bali Visa on Arrival and Bali Visa Extension. Backpacker Banter. 12 April 2018. http://www.backpackerbanter.com/blog/bali-visa-on-arrival-and-bali-visa-extension
Visa & Immigration Bali. Bali.com. Website accessed: 17 February 2021. https://www.bali.com/visa-indonesia-entry-requirements-bali.html