Last fact-checked: 24 March 2021
Head to Hungary to find great value dental care at one of our verified dentists in Budapest.
One of the prettiest capital cities in Europe, this an inspiring place to visit at any time of year, with daily flights from across the UK and the rest of Europe available with low-cost carriers.
While often compared to Paris or Prague for its effortless elegance, the cost of goods and services in Budapest are considerably less expensive across the board—for lodging, dining, shopping, events and, importantly here, dental care.
See why Budapest is being hailed as one of the world's dental tourism capitals with this Dental Departures' destination guide, complete with recommended clinics, price comparisons and some handy tips for when you're there.
Budapest–In Brief
Set on either side of a bend in the River Danube, Budapest is the amalgamation of two cities—the hilly Buda with its narrow streets winding their way up Castle Hill to the Old Town, and the flatter Pest on the other side of the Danube, which is greener and more suburban.
Budapest has a long history with traces of settlements on both sides of the Danube, where the city now stands, dating back to the Stone Age. One of the milestones of its development was the building of a Roman fort in the 1 st or 2nd century BC. Since then, the Huns, the Avars, the Magyars and the Turks have all settled in the area before being inevitably usurped by the next invaders. Their legacy remains in the astounding architecture left behind, including Buda Castle, mosques, churches, the public baths and the Chain Bridge, which opened in 1849.
Two World Wars took their toll on the city and it wasn't until the late 1960s/early 70s before reconstruction and renovation of the inner city began in earnest. In 1989, the end of communism brought a free market economy, and the city has prospered and grown into the much-loved loved tourist destination we see today.
Budapest is charming to visit any time of the year, and both sides of the city still retain their own identities. If Buda is the older sibling with its ancient, narrow streets, laid-back open-air bars and al-fresco dining—all the rage on a warm summer's evening on Castle Hill—then Pest is the younger upstart with wide, Parisian-style, tree-lined boulevards, quirky museums and a flourishing nightlife.
From royal palaces and spas to interactive Crystal Maze-style games and ruin bars, the city has a wealth of surprises and more than enough to keep you occupied during your stay as a dental tourist.
Why Should I Try Dental Tourism in Budapest?
Savings: Most people in the UK have at one time or another endured the problems with the National Health Service, although these may vary depending on where you live. NHS dentistry, however, is currently at a crisis point, with many dentists not taking on new patients—forcing some people to do the unthinkable and forego important dental work, or in more extreme cases, take matters into their own hands.
The situation shows no sign of abating any time soon, and as more people fall through the NHS net, dental health problems will only worsen. Dental tourism provides an alternative to a lack of NHS care, and to expensive private dental care in the UK and throughout the EU.
And it's not just for the big procedures, like dental implants. Anybody that goes abroad on holiday and wants to make savings on regular check-ups or a filling or two is a prime candidate for dental tourism, and Budapest is great for a low-cost break.
Convenience: Flights times from the UK to Budapest average around 2-3 hours, with a healthy choice of airlines flying there from around the British Isles, including Wizz Air, Easyjet and Ryanair.
You can search for special offers on flights, although the costs to Budapest are generally low anyway, often costing less than £100 return.
Relaxing Travel Destination: Hungary could be considered one of the world's first medical travel destinations, when the ancient Greeks and Romans visited to partake of the healing thermal waters of the country's thermal spas. These world-renowned baths are still around today, offering a relaxing adjunct to any other medical or dental care you may be having and helping you to relax and recover. Budapest has a number of spas, from the gigantic Széchenyi Baths to the 16th century Kiraly Baths.
Scroll down to learn more about the many things to see and do in Budapest as a dental tourist.
Quality of Care: Budapest's prices are exceptionally low compared to back home—both on dental care and the cost-of-living generally—so you'll save even more money on dining out and shopping too!
Budapest has a thriving dental tourism scene with well-established clinics, such as
These fully background-checked clinics provide international patients with excellent treatments from the simplest to the most complex.
How Does the Cost of Dental Care in Budapest Compare with the UK and Ireland?
Below is a table of the average prices of popular dental treatments in Budapest compared with other countries. You can save up to 70% on an array of treatments, and sometimes thousands on complex procedures such as dental implants:
UK Price (£)

Budapest Price

(£)

Ireland Price (€)

Budapest Price

(€)

Save

All-on-4® treatment concept

16,000

6,200

17,000

7,500

61%

Crowns

900

190

1,100

230

78%

Fillings

133

50

158

60

62%

Implants

3,045

800

3,600

960

73%

Veneers

1,461

250

1,745

297

82%

Dentures

1,700

470

2,000

560

72%

Root Canal

1,700

350

2,000

420

79%

Teeth

Whitening

387

250

462

275

35%
[Please note that these are average prices calculated at the time of writing; you can check our individual clinic listings for up-to-date prices.]
Where to Stay in Budapest?
You will find no shortage of good-quality, brand name accommodation options in Budapest, whether you want to stay in the Old Town Castle District, down by the Danube, or in one of the hipster lodgings in Pest. For hotels, you'll find price points to suit all budgets, and you can also find self-catering apartment options if you prefer a little more space and wish to do your own cooking, or entertain.
It's also worth checking out the offers on the Dental Departures' website as we often list exclusive accommodation deals, as well as the fact that some dental clinics offer free accommodation to patients if you are spending more than a certain amount on your treatment.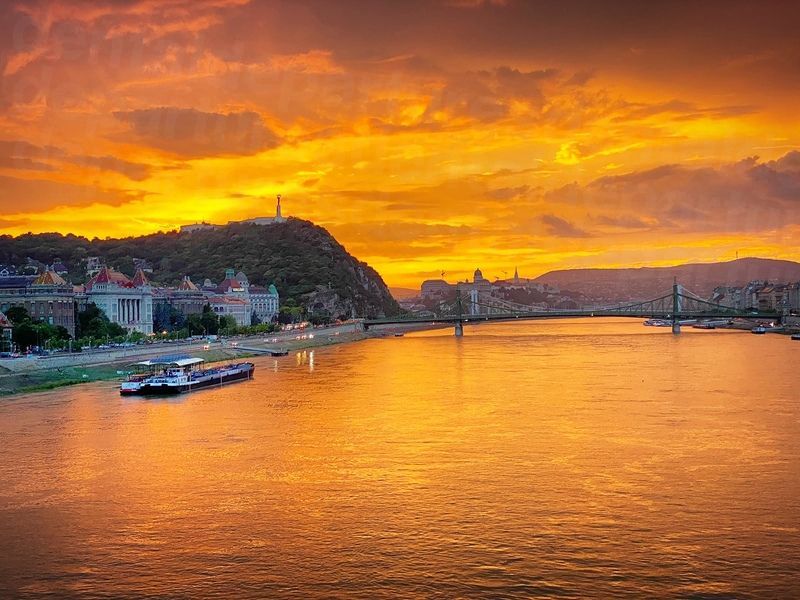 Will I Be Safe in Budapest?
Medical training is generally excellent in Hungary: all dentists as well as auxiliary medical staff, such as dental assistants and hygienists must be registered with the Hungarian Medical Chamber. Dentists must also be registered with the Hungarian Ministry of Health.
Hungary is a safe country for tourists, and as far as your dental care is concerned, the clinical quality is on par in Budapest as it is at home—so long as you have booked with a reliable facility. Thousands of dental patients cross borders every year into Budapest's fine clinics, returning home with rewarding outcomes and money to spare.
We know it's difficult to sort the wheat from the chaff when researching recommended dentists overseas, which is why our listings contain verified dentists and clinics that you can rely on. We run a number of background checks, including confirming dentist qualifications and professional memberships, as well as carrying out onsite visits.
If qualifications don't add up, then we simply don't list a clinic on our website. Our listings also include additional, useful information to help you find the facility that best suits your needs, including verified patient reviews, transparent pricing and maps—and our Customer Care Team is always on hand should you need any further assistance.
Is the Quality of Dental Care in Budapest Comparable to Back Home?
Hungary wouldn't be classed as one of the "Dental Capitals of the Worlds" for no reason.
Clinics in Budapest deliver good-quality care and dental tourism is a lucrative business for dentists in the city. It is in the interests of dental facilities catering to international patients that they continue to provide reliable services at value-for-money prices.
The top dental facilities in Budapest are contemporary and ultra-modern, equipped with the latest technologies, including CAD/CAM (computer-aided design/computer-aided manufacture) where you can get prosthodontics (for example, crowns, bridges or veneers) while you wait.
What Happens If Something Goes Wrong? Is My Dental Care Guaranteed?
All the clinics listed with Dental Departures provide warranties on the treatment you receive. Fortunately, it is a rare occurrence that anything goes awry, but as with any medical procedure, there is always the possibility that something may go wrong.
It's obviously far less likely if you have chosen a reliable clinic, but if you are having major work carried out, then for your own peace-of-mind you may want to consider medical complications insurance, which will cover accommodation and travel expenses should you have to travel back to Budapest for remedial dental work.
Do Dentists in Budapest Speak English?
Yes–English is widely spoken in Budapest, and dentists listed with the top Medical Departures clinics all speak English. After all, they are catering to an international crowd, and English is a must-have language for their clients.
What Payment Methods Are Accepted by Dentists in Budapest?
Each clinic listing on our website includes details of the methods of payment they accept. Generally, Visa and Mastercard debit and credit cards are accepted, as well as cash (Hungarian forint, although some places may accept Euros), traveller cheques and bank transfers.
When Is the Best Time to Visit a Dentist in Budapest?
Some locations in the world lend themselves well to every season, and Budapest is one of them! It's fantastic to be able to enjoy the café society in the Castle Hill District in summer, and take advantage of the views while you enjoy a meal or a drink. But Budapest is also one of those cities that's equally inviting in winter.
A light dusting of snow only adds to the city's prettiness, with plenty of cozy restaurants and bars to warm up if you've been braving the crisp, cold air outside. Also, immersing yourself in the steaming, hot water of the outdoor thermal baths is a must on a cold day.
Our clinics are open all year round, so you can visit Budapest any time that suits you. Summer is generally busy and flights more expensive, but Budapest's Christmas markets and the holiday season in December and January may also mean it's busy during this time too.
Be sure to book in advance for the best fares and accommodations pricing.
What Else Is There in Budapest?
Budapest has many attractions, and Buda Castle, Andrassy Avenue and the River Danube embankments are all UNESCO World Heritage Sites.
Like many European capitals, one of the best ways to properly see Budapest is to walk it. That way, you get a little exercise, can go at your own pace and you never know what interesting things you'll stumble upon. The narrow streets around Buda Castle are perfect for aimless wandering, as are the banks alongside the Danube.
Other top things to look forward to seeing and doing in Budapest include:
Several museums, the famous thermal spas and the caves underneath the city are all popular attractions.
Not for the faint-hearted, the Matyas Cave has a crawling-only section, known as the "Sandwich of Death" so if you're in any way claustrophobic, you might want to give that one a miss!
Another fairground attraction-sounding name is the House of Terror, but it is actually a thought-provoking museum featuring the reality of life in Hungary under the Nazi and communist regimes.
The City Park (Varosliget) is the largest in Budapest, and as well as a zoo, circus and the Szechenyi Thermal Baths, the park has a pond where you can go boating in the summer and ice skating in the winter.
For foodie treats, Budapest has four Michelin-starred restaurants and the Great Market Hall offers all manner of fresh produce from baked goods, meats and cheeses to foie gras and truffles.
The Christmas Markets are also great for pop-up cafes, and you can get a steaming portion of Goulash—served in a hollowed-out bread roll—to warm the cockles of your heart while out shopping.
If you can, head over to Pest and seek out one of the Ruin Bars that have sprung up in the abandoned buildings of the Old Jewish Quarter in District VII. There are no neon signs pointing the way, and from the outside, these buildings don't look anything out of the ordinary, but inside they are funky, vibrant, artsy places where you can have a chat, a dance, a drink, or just chill out and relax.
Traveling to Budapest
Budapest's Ferenc Liszt International Airport receives flights from around the world. Brits can take advantage of low-cost airlines that sometimes offer flights for less than £70 return.
Visa Information
Nationals of the UK, Ireland, US, Canada, Australia and New Zealand can visit Hungary without a tourist visa for up to 90 days, with a passport valid for six months beyond the end of your trip.
Getting Around Budapest
Budapest has an underground metro, a tram network and rail services. Buses are also plentiful but can be crowded, and there are taxis that you can hail on the street or pre-order by phone/app services.
Hire car companies are located at the airport, as well as around the city.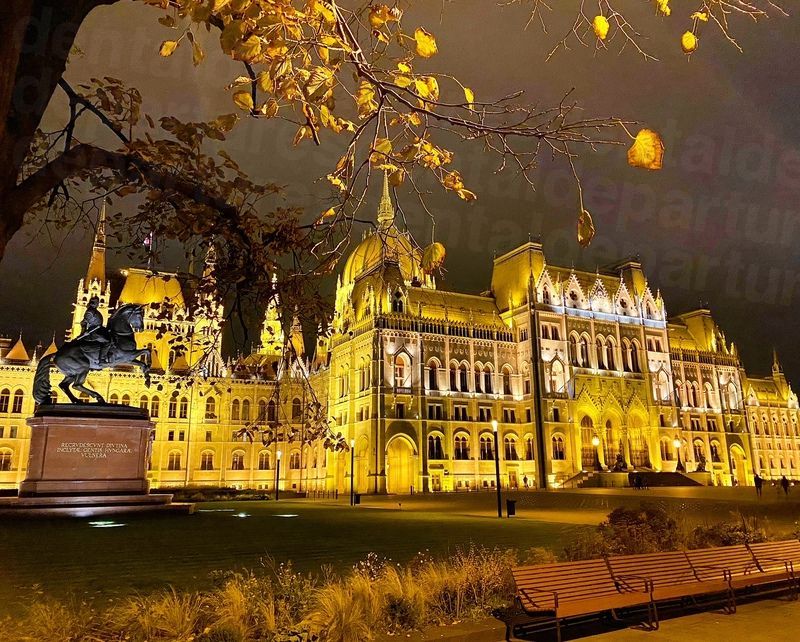 How Do I Get Started Arranging a Dental Trip to Budapest?
First, check out our listings for dentists in Budapest and compare prices, patient reviews, photos and dentist profiles.
You can book an appointment online directly through our site, but do feel free to talk to our Customer Care Team if you'd like to know more.
Alternatively, leave your details with us and one of our representatives will get back in touch at a time convenient for you.
Sources:
The Best Ruin Bars of Budapest. Nomad Matt. 23 January 2020. https://www.nomadicmatt.com/travel-blogs/the-ruin-bars-of-budapest/
How Healthcare Differs Across the UK. The Guardian. Website accessed: March 2021. https://www.theguardian.com/politics/2016/feb/09/how-healthcare-differs-across-the-uk
Homeless in Swansea, NPT and Bridgend 'pull out own teeth'. The Guardian. 23 April 2018. https://www.bbc.co.uk/news/uk-wales-43870935
The 11 best hotels in Budapest. TimeOut. 4 September 2019. https://www.timeout.com/budapest/hotels/best-hotels-in-budapest
Sasha Issenberg. Hungary: World Capital of Dentistry. The Atlantic. 22 February 2016. https://www.theatlantic.com/international/archive/2016/02/hungary-dental-medical-tourism-batorfi/470391/
Sasha Issenberg. Hungary: World Capital of Dentistry. The Atlantic. 22 February 2016. https://www.theatlantic.com/international/archive/2016/02/hungary-dental-medical-tourism-batorfi/470391/
Missing Teeth. American College of Prosthodontists. Website accessed: March 2021. https://www.prosthodontics.org/assets/1/7/ACP_Talking_points_for_Missing_Teeth_1-12-15.pdf
UNESCO World Heritage. Website accessed: March 2021. https://whc.unesco.org/en/list/
How did Budapest become the Capital of Dental Tourism? Daily News Hungary. 20 October 2018. https://dailynewshungary.com/how-did-budapest-become-the-capital-of-dental-tourism/
Budapest Travel Guide - How to Visit Budapest on a Budget. The Savvy Backpacker. 2021. https://thesavvybackpacker.com/city-guide/budapest-travel-guide/