Last fact-checked: 26 February 2020
If you're looking for a reliable Phuket dentist at affordable prices, choose and book with Dental Departures for assured quality.
A popular holiday destination the island of Phuket receives visitors from around the world to its beaches. However, Phuket Town is rather a hidden gem with its colorful houses and hipster vibe and is well worth exploring. You can choose to combine a holiday and dental care here because of our dentists' excellent reputations and the incredible value for money.
Phuket Town has recently been upgraded to city status and is brimming with a personality all of its own, and none more so than the historic Old Town, roughly comprising 10 square blocks of alley-ways and narrow streets, providing a treasure-trove of delightful bars, appealing art galleries, stylish boutiques and fusion restaurants.
The distinct architectural style is pleasing on the eye as you meander past temples, shrines, impromptu museums – both private and public–and grandiose mansions built and occupied around 100 years ago by the tin barons, whose riches were reaped from Phuket's tin boom.
Compact enough for a leisurely stroll through, Phuket Old Town has more than enough places to stop for refreshments, rest your legs and watch the world go by.
Where Is Phuket Town?
Phuket City is the administrative center of the province and is located in the south-east of the island.
Why Phuket Town?
Phuket Town is the economic hub of the island and the largest town in the province. Staying in Phuket Town makes a welcome change from the beach resorts, as well as being generally less expensive for food and accommodation.
As Phuket has a well-established tourist scene, it has the infrastructure to provide visitors with every amenity needed to ensure their trip is a happy one. This also includes excellent medical and dental facilities, which nowadays provide far more than emergency care.
The increase in overseas patients seeking low-cost dental treatment here has fueled the rise in centers primarily aimed at treating visitors from abroad. The standards of care are such that many overseas patients are traveling here for their dental treatment because they know they will receive professional services, from skilled practitioners, in modern and hygienic surroundings. Furthermore, the prices for dental care in Phuket are a fraction of what they would pay at home:
• Average cost of a single dental crown:
in Australia: $2,750 AUD; at a dentist in Phuket Town: $255 AUD
• Average cost for a root canal including post core build-up and crown:
in Australia: $2,375 AUD; at a dentist in Phuket Town: $217 AUD
• Average cost of a dental implant and permanent crown:
in Australia: $6,000 AUD; at a dentist in Phuket Town: $1,856 AUD
Take a look at some top-quality clinics:
Where to Stay in Phuket Town?
Luxurious resorts with spas, boutique hotels and basic backpacker hostels – you'll find all accommodation options available in Phuket Town at prices ranging from a few dollars to the sky's the limit.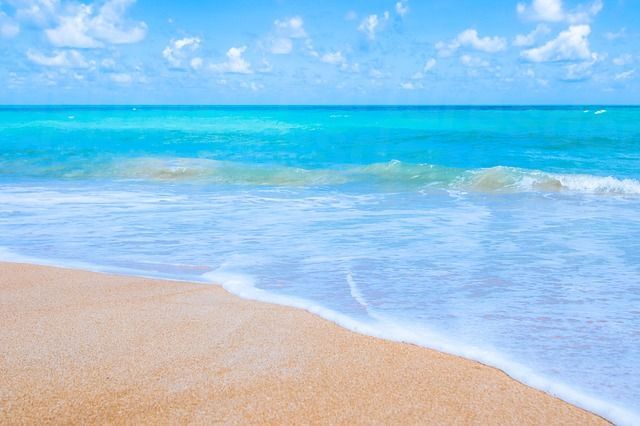 Is it Safe?
Thailand is very safe for tourists, including the popular beach resorts and cities such as Phuket Town and Bangkok.
There are no particular dangers or annoyances to be aware of any more than in any other city, but we do advise you to exercise your common-sense. Crowds of tourists in unfamiliar surroundings are easy targets for opportunistic pickpockets, so keep your wits about you and make it difficult for would-be thieves.
Likewise, don't be fooled by con-artists who will try to entice you to deals of the century – for example, gemstones at bargain prices – which inevitably turn out to be worthless. Remember, if something seems too good to be true, it probably is.
Is the Quality of Care the Same as Back Home?
Thailand has a thriving dental tourism scene that delivers on quality, providing you find a quality-checked dentist. Find and book your dentist with Dental Departures and you are assured of receiving your care from a pre-screened clinic that has been background checked by us. We know there are good and bad dentists wherever you go, so our checks take the guesswork out of finding a good dentist.
On our website, you will only find clinics where we would be happy to have been treated ourselves. We have included a wide array of information so you can make an informed decision on which dentist is right for you. You can view photos and virtual clinic tours; check out dentists, their qualifications and experience; compare prices and read real patient reviews.
We know it is a daunting decision on whether to have your dental care abroad, and many patients do feel apprehensive–but the overwhelming majority who do take the plunge are overjoyed with their decision and have no qualms about returning for further treatment.
What Happens if Something Goes Wrong? Do Dentists in Phuket Town Guarantee Their Work?
Yes – all of our dentists in Thailand have warranties and guarantees on the actual work they do, as well as any prosthodontics provided by the lab, such as crowns, veneers and dentures.
Furthermore, you also have the assurance of our back up should you experience any problems, as we will act on your behalf to get any problems remedied. Thankfully, they are a relatively rare occurrence and for even more peace of mind we have got together with a number of insurance providers, who can arrange cover for any expenses incurred such as travel or accommodation costs incurred arising as a result of medical complications.
Do Phuket Dentists Speak English?
The top dental clinics in Thailand are geared for international patients and thus speak fluent English; you should have no problems communicating or understanding your dentist.
What Payment Methods are Accepted in Phuket Town?
Cash is accepted at all dental offices throughout Phuket, and most take debit and credit cards, as well as bank transfers. You can check the summary section of each clinic's description on our website to see the specific payment methods for your chosen dentist.
When is the Best time to Visit a Dentist in Phuket Town?
Phuket Town is generally hot and steamy throughout the year and our dentists are available all year-round. The high season and busiest times tend to be from December to March when the temperatures are slightly cooler. At other times when it is less busy, you are likely to get some great bargains on flight and accommodation charges, especially during the low season.
Is it Wheelchair Accessible?
Modern hotels are generally wheelchair-accessible and it is possible to get around in wheelchair-friendly taxis. Sidewalks and pavements are not uniform and it can sometimes be problematic with uneven surfaces, obstructions and a lack of dropped kerbs proving to be challenging in a wheelchair. It may also be difficult getting in and out of shops with steps and narrow doorways or using the facilities at bars and restaurants.
The Thai people are very helpful and are usually quick to offer assistance if required. Top dentists offer wheelchair assistance and help with transportation.
What Is the Downside? What Should I Know about Visiting Phuket Town?
Thailand is a friendly, beautiful country but it is not immune to dangers and annoyances that are inherent in any other country in the world.
Statistically, the biggest danger facing anybody in Thailand is on the roads, and you should always take care as a driver, or a pedestrian. Phuket Old Town is rather difficult to navigate by car and best explored on foot, however, its uneven sidewalks don't make it particularly pedestrian-friendly.
Crime, especially against tourists, is considerably low, especially as it is a relatively poor country in comparison to western nations. Crimes experienced by foreigners tend to be thefts – so take care of valuables and don't provide temptation to opportunistic thieves – and be aware of bag-snatchers on motorcycles who will grab your shoulder bag as they are driving past.
What Else is There in Phuket Town?
Featuring a heady mix of old and new; stimulating and serene; there is a lively buzz around the place, starting early in the morning as monks and market-traders begin their day and continuing throughout the day and into the night at eclectic restaurants, intimate bars and chic clubs. This is a working city and you will get a fascinating glimpse into the everyday goings-on of one of Thailand's administrative centers. Plus, it's a great base for seeing the rest of Phuket Island's attractions.
Shoppers will discover a bewildering array of goods on sale in Patong to suit all budgets – including high-end handmade clothing, antique Asian arts and crafts and markets selling everyday produce.
To the east of the city, the island of Koh Sirey is filled with rubber plantations and free of construction - a reminder of how Phuket used to look.
About six miles (10 kilometers) north of Phuket City is Phuket Boat Lagoon and the Royal Phuket Marina, the island's first marina complex, featuring a variety of high-end dining options.
The Phuket Butterfly Garden and Insect World is one of Phuket's original attractions. Having undergone a number of renovations over the years it now houses an impressive collection of butterflies, as well stick insects, tarantulas and scorpions. There are also fascinating caterpillar display stations, so visitors can get up close to see how caterpillar cocoons turn into butterflies and the onsite Silk Museum demonstrates how these humble cocoons are turned into silk.
The Vegetarian Festival is Phuket's most important event. It's been running for 150 years usually takes place during late Sept or Oct. The atmosphere is one of religious frenzy, with loud firecrackers, dancing and general merriment throughout the streets. The festival is centered on the Chinese Temples, and aside from abstention from meat, includes processions, cultural performances, temple offerings and daring feats such as hot-coal walking, climbing knife-blade ladders and skin piercings. Definitely not one to be missed if you are visiting at the right time of year.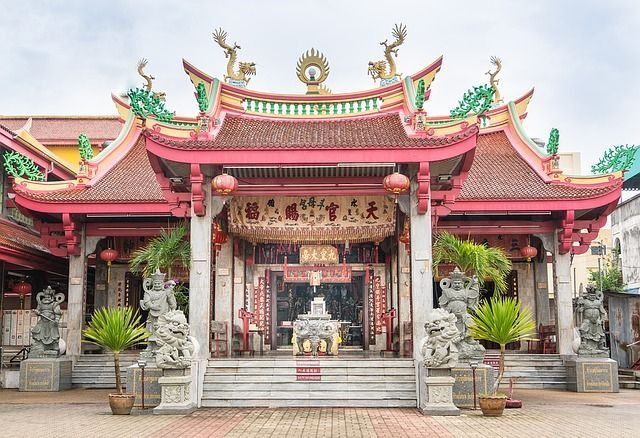 Traveling to Phuket Town
Domestic and international flights land at the airport in the north of the island. It's around 20 miles (33 kilometers) from the airport to Phuket City, easily reached by taxi or bus. There is a government airport bus that runs between the airport and the City, stopping at a number of places en route, including the Marina, but there are only around 8 buses a day, so you will need to check the times to see if one is convenient.
Getting Around
Bus: These are the cheapest way of getting around and you can take a bus to most destinations on the island from Phuket Town.
Tuk-tuk: The old three-wheeled tuk-tuks have been replaced by small red vans. Although they are metered the drivers rarely use them – and so it is best to negotiate a price before you get in.
Motorcycle taxi: These are recognizable by their green or maroon vests and are the quickest, if not a hair-raising way, to travel short distances. The driver will provide you with a crash helmet.
Distances to Airport and Beach Resorts:
• Karon Beach 12 m (19 km), 25 mins
• Kata Beach 9 m (15 km), 20 mins
• Patong Beach 9 m (15 km), 20 mins
• Phuket International Airport 20 m (32 km), 30 mins
Can I Book an Appointment Online?
Yes–you can schedule your appointment online any time of the day or night, at no charge to you. Or call our toll-free number. If you want to discuss anything about dental care in Phuket Town (or anywhere else), please get in touch via phone, e-mail or our online chat–we're always here to help.
Sources:
Cobaj, Lee. Phuket Attractions. https://www.telegraph.co.uk/travel/destinations/asia/thailand/phuket/articles/phuket-attractions/. The Telegraph. 18 November 2016.
Holden, Alexander. Dental Tourism: Things to Consider Before Going That Extra Mile for your Smile. https://sydney.edu.au/news-opinion/news/2018/11/06/dental-tourism--things-to-consider-before-going-that-extra-mile-.html. University of Sydney. 6 November 2018.
Ullman, Shannon. Dental Tourism to Thailand has 5 Benefits. https://www.huffpost.com/entry/the-5-benefits-of-dental_b_14083754. Huffington Post. 2 February 2017.
The Vegetarian Festival. http://www.phuket.com/island/vegie.htm. Phuket. Website accessed 4 December 2018.
Cook, Jonathan. The 22 Best Things To Do in Phuket. https://www.timeout.com/phuket/things-to-do/best-things-to-do-in-phuket. Time Out. 28 November 2018.