Last fact-checked: 8 September 2022
Replace a whole arch of teeth in one day with the All-on-4® treatment concept or other full-arch restoration system and save up to 75% at one of Dental Departures' global providers.
Provided by Nobel Biocare®, this innovative mouth restoration treatment uses four implants per jaw to support an immediate-load dental prosthesis, which can be attached on the same day of surgery. On a follow-up visit a few months later, a permanent version is attached, restoring the function, feel and look of your smile without resorting to traditional dentures.
Find out how Dental Departures can help you find more affordable care at one of our background-checked global dentists, with world-class clinics in countries like Mexico, Turkey, Hungary, Thailand, Croatia, Costa Rica and Malaysia to choose from.
How Much Can I Save on All-on-4? (Price Averages)
Savings of up to 75% can be made at one of our global partner clinics. See below for All-on-4® treatment concept price comparisons:
| | | | |
| --- | --- | --- | --- |
| Country | Price in USD ($) | Price in GBP (£) | Price in EUR (€) |
| Cost (per arch) in Mexico | $8,000 - $12,000 | £7,000 - £10,000 | €8,000 - €12,000 |
| Cost (per arch) in Thailand | $9,000 - $14,000 | £7,800 - £12,000 | €9,000 - €14,000 |
| Cost (per arch) in Bali | $5,000 - $9,000 | £4,300 - £7,800 | €5,000 - €9,000 |
| Cost (per arch) in the USA | $25,000 - $30,000 | £20,000 - £26,000 | €23,000 - €30,000 |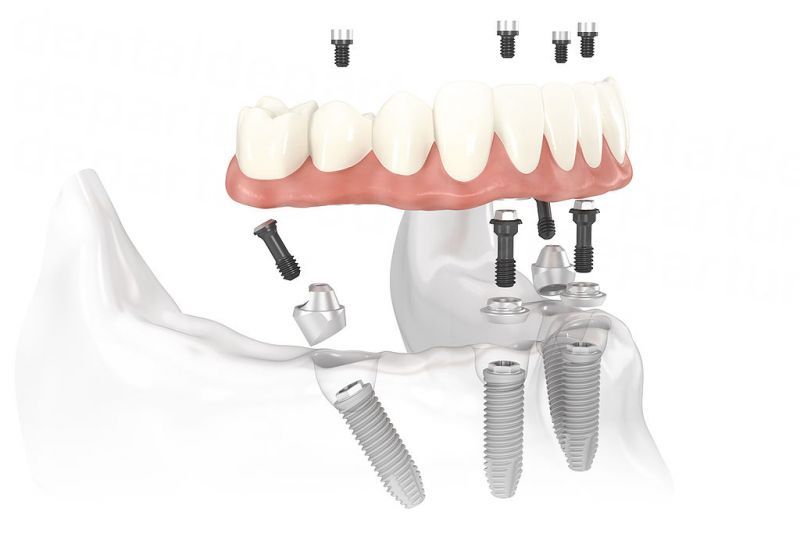 Image: Nobel Biocare, CC BY-SA 3.0, via Wikimedia Commons
Why Go Abroad for the All-on-4® treatment concept?
Tooth loss as a result of gum disease, cavities, trauma or other health issues affects people at different stages of life. When adopting a "whack-a-mole" approach to replacing individual teeth is no longer a viable option, most people opt for traditional dentures, which are essentially artificial teeth attached to an acrylic base that floats on top of the gums.
While dentures are a common alternative, the placement of permanent, implant-retained teeth–like the All-on-4® treatment concept–offers a number of advantages for those with a mouthful of missing or failing teeth.
Simply put, the overall cost of such sophisticated dental implant systems is the main reason why people resort to traditional dentures. Patients booking through Dental Departures can expect to pay between 50% - 70% for practically any kind of procedure in Mexico; this can easily equate to savings of over $1,000 for just the placement of a single titanium implant, or more than $20,000 when traveling for full-arch restorations where four, five or six implants are used (per jaw).
For example:
As we look at in more detail further down, full-arch restorations on four implants across the US, UK and other western nations can cost well above $30,000 (£25,600) – more than 10 times the cost of dentures.
As a result, the substantially lower prices available overseas are persuading millions of people to travel abroad for their treatment–a phenomenon known as dental tourism–with savings of between 50% and 75% to be made in Central and South America, Central and Eastern Europe, South East Asia and the Middle East.
Our handpicked network of clinics offer just the same level of quality and safety as those back home, with only experienced, fully background-checked dental surgeons permitted to carry out such procedures.
Why Is Dental Care Cheaper Abroad?
There are a number of factors that help drive down treatment costs in countries like Mexico, Hungary and Thailand when compared to clinics in North America, the UK and Australia:
Real estate and office rental fees tend to be more affordable for small business owners.

Staff salaries are relative to the lower average cost of living abroad, meaning dental clinics pay out less not only to their dentists but also technicians, hygienists, assistants and receptionists.

On average, studying for a dental degree (equivalent to a DDS or DMD) costs far less at universities abroad. For example, a dental student can expect to pay between $35,000-$70,000 per year in the US, while that figure would be closer to $6,000 per year in Mexico.

Insurance requirements tend to be more flexible or, in many cases, optional in popular dental tourism destinations; private practices in the US, for example, are required by law to pay for insurance and liability costs–another factor that inflates clinics' overheads.
Quality of Dental Care Abroad: Is it Safe?
World-class dental clinics can be found across the globe, provided you select a reliable dentist with a team fully qualified to carry out specialist implant procedures.
However, when would-be dental tourists "go it alone" and try to pick a trustworthy clinic–one that needs to have an impeccable track record with no black marks against their name–this is when problems can occur.
To make things easier and ultimately safer, Dental Departures handles this selection process for you, eliminating the need for hours of independent research–vetting bogus reviews, inaccurate price estimates and exaggerated success rates.
Using the top dentists in countries like the US, Canada, the UK, Germany, Australia and Switzerland as a benchmark, we ensure every clinic you see listed on our site adheres to the highest standards in terms of hygiene, sterilization and patient safety.
Our team carries out independent investigations into the professional and educational background of all dentists, ensuring they hold the necessary qualifications, licenses and specialty certificates to perform complex procedures, such as the full-arch restorations on 4, 5 or 6 dental implants.
Dental Departures' Clinic Verification Checklist
One way of ensuring you are heading to a quality-checked clinic is by booking with Dental Departures.
We conduct background checks on dentist qualifications, professional memberships and clinic affiliations. We also perform onsite visits, collect verified patient reviews, and publish them on our website. With clinic photos, pricing, maps and other useful information, you can search for a dentist and destination, compare prices and book an appointment in confidence.
Specifically, we ask:
How experienced are the clinic's dentists?

Have they had specialist training to perform more complex procedures, like full-arch dental implant restorations?

Are they fully licensed and registered with their respective country's official dental association?

Are they members of well-established professional organizations, for example, the International Congress of Oral Implantologists?

Is the clinic accredited locally or internationally?

Do the premises look cared for–would we want to undergo treatment there ourselves?

Does the clinic adhere to any official international protocols, like those set out by the International Organization for Standardization?
This process ensures you only see the best full mouth implant dentists abroad, whether you're planning to go.
Dental Technology and Equipment Abroad
When looking through our clinic listings, you'll find that our top providers are equipped with some of the most advanced dental technology available, including CAD/CAM (computer-aided design) and intraoral scanning machinery; this allows expert implantologists to produce fast and precise 3D impressions of the mouth, an essential aspect of any full mouth restoration procedure.
Our network of global All-on-4® treatment concept providers work with Nobel Biocare®, the Swiss-based company that has patented this technique and delivers highly-specialized software, hand tools, implants, prosthetic devices and other essential components to partner clinics.
Read More: Dental Departures' Ultimate Guide to All-on-6
Dental Implant Success Rates
The majority of news stories on the subject of dental tourism highlight potential risk factors, don't let sensationalist headlines and rare horror stories (that happen even at the best dental clinics) put you off.
In reality, when choosing a verified clinic with Dental Departures, you can expect the same high success and implant survival rates compared to back home.
And while no implant procedure can ever be guaranteed, worldwide studies over a 10-year period have shown that implants have a 90%–95% success rate. Top dentists use this upper percentage point as a benchmark, with some of the best boasting implant survival rates of closer to 98%.
To give yourself that added peace of mind when traveling abroad for dental care, ask our Customer Care Team about money-back guarantees, warranties and insurance.
Read More: Dental Departures' Ultimate Guide to Dental Implants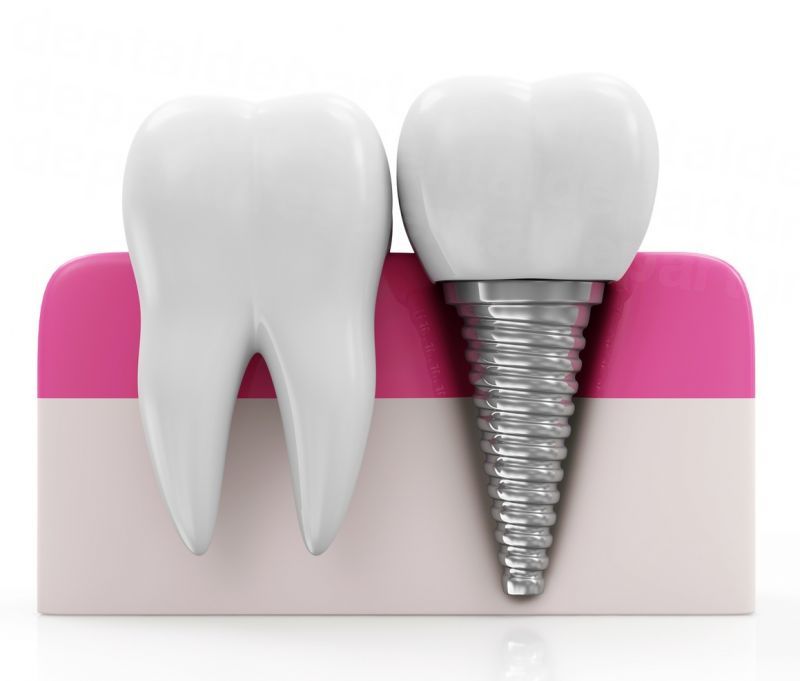 Image: "Traditional" single dental implant with crown
Top Countries for the All-on-4® treatment concept
The rise of dental tourism has been driven by rising costs in the West, coupled with more affordable, high-quality care becoming more commonplace abroad.
Thus, in an effort to maximize those savings–and avoid the inconvenience of a long-haul flight–the best place to go for dental care will depend on each patient's point of departure.
For example, Americans and Canadians typically look to the thriving dental tourism industry that Mexico and Costa Rica has to offer, with millions of patients able to simply drive across the US-Mexico border to their appointment in towns and cities like Los Algodones, Tijuana and Mexicali.
Similarly, Brits, Germans and Scandinavians looking to save on full mouth restorations aren't likely to book a transatlantic flight to Mexico or Costa Rica; rather, countries like Hungary, Croatia, Spain and Turkey are more cost-effective, easier-to-reach destinations where European patients can make big savings while only a few hours from home.
Other top countries for the All-on-4® treatment concept can be found in Southeast Asia, particularly Thailand, Malaysia, Indonesia (Bali) and the Philippines. Geographically, a dental trip to this exotic part of the world can make sense for Australians and Kiwis, while clinics here are also receiving a growing slice of business from tourists looking to combine their annual vacation with budget-friendly dental care.
Find some of the best All-on-4 dentists at these recommended clinics:
Mexico:
Learn more: All-on-4® Treatment Concept in Mexico
Turkey:
- All on Dental Clinic Istanbul Turkey
Learn more: All-on-4® Treatment Concept in Turkey
Hungary:
Learn more: All-on-4® Treatment Concept in Hungary
Thailand:
- Bangkok International Dental Center (BIDC) - Main Headquarters
- Bangkok Smile Malo Dental Headquarters (Soi Sukhumvit 5)
Learn more: All-on-4® Treatment Concept in Thailand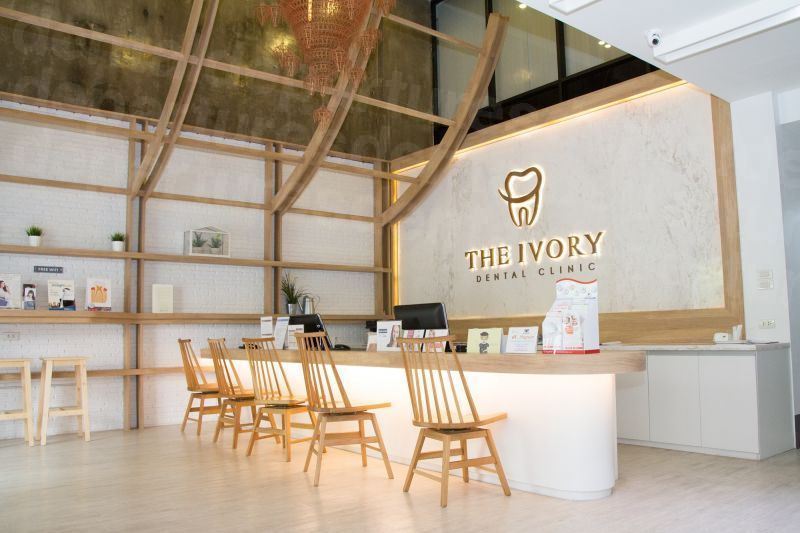 Image: Provided by The Ivory Dental Clinic in Bangkok
Global Average Costs of the All-on-4® treatment concept
In the United States, implant-supported full-arch restorations like this cost, on average, $25,000 - $30,000 per jaw (equivalent to GBP £20,000 - £26,000; EUR €24,000 - €30,000).
At our partner clinics, patients can save between 50% - 70% percent, for example:
All on 4 price in Mexico = $8,000 - $12,000 (£7,000 - £10,000 / €8,000 - €12,000)
All on 4 price in Thailand = $9,000 - $14,000 (£7,800 - £12,000 / €9,000 - €14,000)
All on 4 price in Bali = $5,000 - $9,000 (£4,300 - £7,800 / €5,000 - €9,000)
[Note: These are estimated prices calculated at the time of writing and treatment costs vary depending on a number of factors. Please see our clinic listings for up-to-date prices.]
How Do Prices Vary? Are There Any Hidden Costs?
A number of factors will determine the overall cost of your smile restoration abroad.
The main consideration is whether a patient requires the restoration of one arch of teeth or both upper and lower jaws (dual arch surgery). For these kinds of full mouth restorations, costs can exceed $40,000 in the US, whereas the same treatment overseas costs as little as $15,000–even at the best implant dentists abroad.
Other associated costs and potential expenses to consider when thinking about going abroad for this procedure include:
- Extractions (if any teeth remain in the jaw to receive the fixed prosthesis, these will need to first be removed)
- Sinus lift or bone grafting, as required
- X-rays, impressions and digital evaluations
- Temporary dentures to wear while the gums heal following surgery
- Night guard (to protect the fixed bridge when you sleep)
- Flight/fuel costs
- Accommodation expenses (typically 8-14 nights over the course of two separate trips are required)
- Travel and health insurance
- Other vacation expenses
Book with Dental Departures for Transparent Implant Prices
The good news here is that our clinics provide full, transparent price estimates with all treatment costs included, so there should not be any nasty surprises when the final bill arrives. And if there are any additional treatments required to ensure you are a suitable candidate for dental implant surgery, such as a bone graft, dentists should communicate with you after your initial consultation–which is free of charge when booking through our site.
You can also ask our Customer Care Team for any ongoing promotional packages available through our site; these typically include all treatment steps, including the implant surgery and final attachment of the fixed prosthesis, as well as medication, extractions, aftercare and often free accommodation at a comfortable hotel close to the clinic.
What Are "All-on-X" Implants?
The term "All-on-4®" is a registered trademark belonging exclusively to Nobel Biocare, a "leading innovator of implant-based dental restorations" based in Zurich, Switzerland.
However, when many dentists, clinics, patients and publications refer to an "All-on-4" (or variations of it), it is commonly used as a catch-all term to simply describe a general type of smile restoration system in which four implants are used to support a permanent, full-arch bridge holding a full row of crowns.
Other Full-Arch Restoration Brands
Dentists in our network of providers commonly use the above-described system provided by Nobel Biocare® which was the first company to pioneer this innovative treatment; however, in today's competitive market of dental care providers, a number of other systems are also now available.
Aside from Nobel Biocare®, a wide array of well-established dental implant providers are approved by the American Dental Association and other professional bodies, including but limited to:
• Straumann® (Pro Arch)
• Astrotech®
• Osstem Implants®
• BioHorizon® (TeethXpress)
• 3i USA®
• Zimmer®
• Bicon®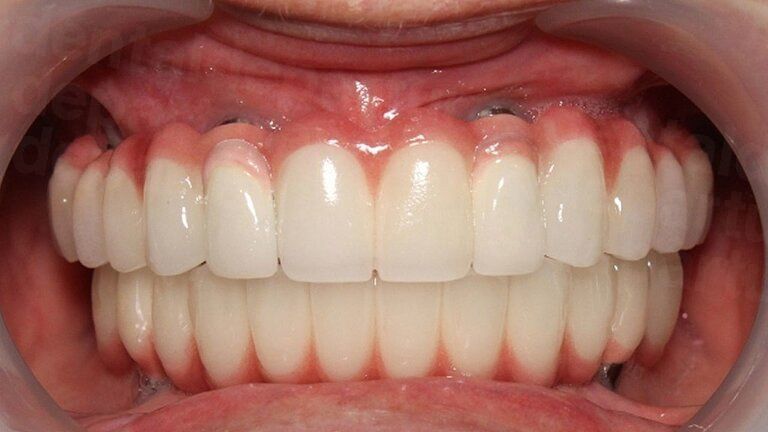 Image: Danjhon, CC BY-SA 4.0, via Wikimedia Commons
All-on-4® treatment concept Procedure: Step by Step
Most dental implant treatments like this require two separate trips, each around 4 months apart. This is necessary as the dental implants need time to fuse with the jawbone–a process known as osseointegration–before the heavier, final fixed prosthesis can be loaded. An immediate-load denture can be worn during this time, although this is only temporary.
First Trip:
1. Pre-surgical appointment: The patient first attends a pre-surgical appointment, during which the dentist will determine their suitability for the All-on-4® treatment concept.
Several tests, such as x-rays, 3D cone beam images and photo evaluations, will be taken so that the dentist can formulate a detailed treatment plan.
2. Custom-made immediate-load hybrid denture is processed: using information from the pre-surgical appointment and impressions of the patient's mouth, a specialist dental laboratory processes an immediate denture which will be attached during the surgical phase.
3. Surgery: Before the placement of the implants, any remaining teeth are extracted. The implants can then be inserted at predetermined positions in the jaw. For this and other similar techniques, the use of four dental implants is considered to be the optimal number, although it is possible to support a bridge on four or more implants.
Using abutments and coping cylinders screwed onto the implants, an immediate denture is attached. This is then trimmed down to become a fixed implant bridge to complete the surgical phase.
What to know about implant surgery:
The procedure may be carried out under local anesthesia with IV sedation, or under general anesthesia in the case of longer, more complex surgeries.

Other sedation options may also be available, depending on the clinic and its facilities.

Both jaws can be operated on during the same session (dual arch surgery).

Surgery can take between two and six hours, depending on the complexity of the procedure.
Healing phase:
After surgery, the patient returns home with their new, natural-looking teeth. However, it should be noted this is the provisional (temporary) restoration.
Over the next three to four months, the implants fuse with the bone (a process called osseointegration), during which time the patient is generally advised to follow a diet of semi-solid/soft foods, as well as adhere to a hygiene and maintenance routine as prescribed by the dentist.
Second Trip:
Final restoration: After four to six months, the patient returns to the same dental clinic to have their temporary bridge removed and replaced with the permanent one (final prosthesis).
This stage may involve further tests and adjustments; however, the process is non-invasive, as the temporary bridge is simply unscrewed before being replaced.
A detailed step-by-step full arch rehabilitation guide (PDF) by Nobel Biocare can be found here.
Does the Fixed Bridge Require Special Care? What Else Should I Consider?
Following the completion of your treatment, patients should take note of the following:
When your implants have first been placed and you have a temporary fixed bridge, you will be advised to eat soft food for a while–certainly not anything chewy or hard that could interfere with the osseointegration process.

A rule of thumb is anything that can be cut with a fork can be eaten.

For the first two weeks, patients are instructed to use a special mouthwash. After around 14 days, cleaning with a soft bristle toothbrush can resume.

Teeth function increases to approximately 90% after the attachment of the final prosthesis, allowing patients to eat practically anything they want.

Apart from maintaining a healthy oral hygiene regime–with careful brushing, flossing and regular check-ups, you should not have to do anything different following the completion of the treatment.
Read More: Dental Departures' Ultimate Guide to Dental Implants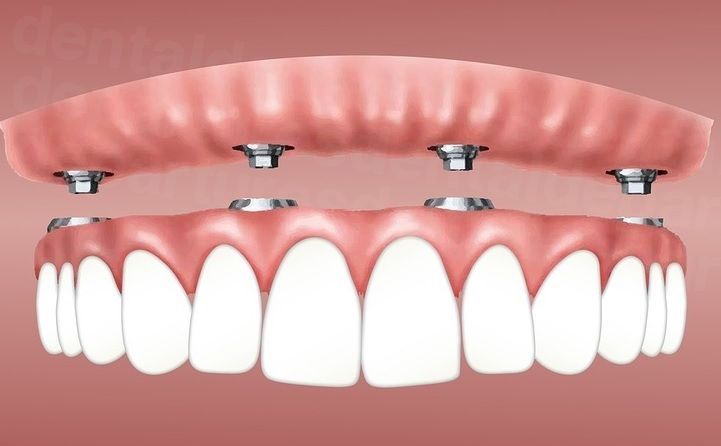 Image: Implant-supported overdenture
10 Reasons to Book with Dental Departures
Dental Departures collects and publishes real patient reviews, good or bad, allowing prospective patients to make up their own minds.
Our strict clinic verification process makes traveling abroad for dental care safer.

We have 24-hour live chat support available on desktop or mobile

Our Customer Care Team offers support throughout your entire treatment process, from the time you book through to when you get home.

It's completely free to book via our site, via email or over the phone… no credit card required!

Free, no-obligation quotes are swiftly provided

See and compare transparent price estimates on each of our clinic listing pages (something which clinics won't do themselves)

Free cancellation policy up to 24 hours before your appointment

No inflated costs for using our service–our unique

Best Price Guarantee

ensures you won't be paying more than you should.

Exclusive promotions and packages available only through Dental Departures.
Implants Abroad: FAQs
Q. Do dentists abroad speak English?
A. Yes, we ensure that dentists who practice at our global partner clinics speak English.
Q. What happens if my new teeth fail?
A. Clinics commonly offer guarantee and warranty periods on their work, meaning if something goes wrong, they'll fix it for free (subject to terms and conditions).
Q. Where is the cheapest country for All-on dental implants?
A. You'll find the lowest prices in countries like Mexico, Costa Rica, Thailand and Bali, while European dentists in Hungary and Croatia may charge slightly more.
Q. Where can I read All-on-4 reviews?
A. Our clinic pages feature reviews from past patients, as well as prices, dentist info, photos and more.
Q. How do I book my implant-retained fixed bridge treatment abroad?
A. Check out the below section for booking information, which is 100% free with Dental Departures.
How to Schedule Your Appointment
First, take a look at our full list of All-on-4® treatment concept specialists, or use our site's search function to narrow down your search by country or city.
Know before you go: read our verified patient reviews, view clinic photos and take virtual tours of our clinics. Then contact our Customer Care Team or book with us online for great care at the best available prices!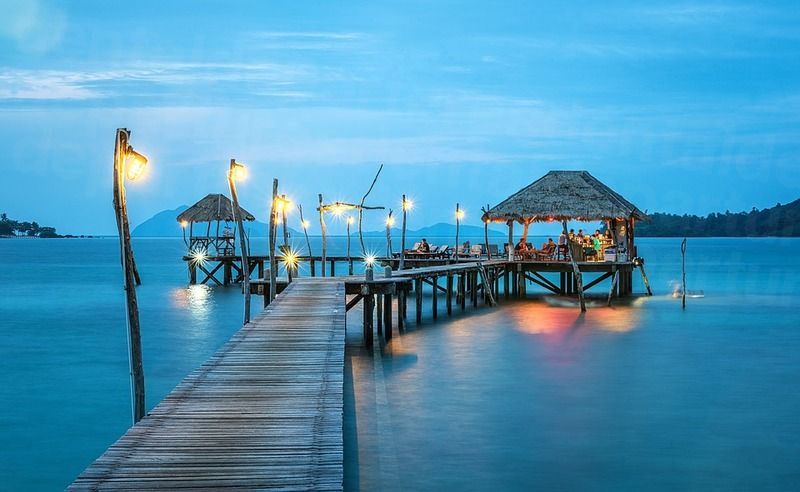 Border run or beach break? Choose from dozens of tropical dental destinations listed on our site, like Cancun, Mexico (above).
Sources:
All-on-4® treatment concept. Nobel Biocare. Website accessed: 26 August 2022. https://www.nobelbiocare.com/en-us/all-on-4-treatment-concept
How much are NHS dental charges? Money Helper. Website accessed: 26 August 2022. https://www.moneyhelper.org.uk/en/blog/benefits-entitlements/how-much-are-nhs-dental-charges
Mawlood, F. Dental implants in Mexico: in-depth guide for patients. Hub Bookimed. 31 August 2021. https://hub.bookimed.com/dental-implants-in-mexico/cost-of-dental-implants-in-mexico/
International Congress of Oral Implantologists. Website accessed: 26 August 2022. http://www.icoi.org/
International Organization for Standardization. Website accessed: 26 August 2022. http://www.iso.org/iso/home.html
Tricio J, Laohapand P, van Steenberghe D, Quirynen M, Naert I. Mechanical state assessment of the implant-bone continuum: A better understanding of the Periotest method. Int J Oral Maxillofac Implants. 1995;10:43–9. [PubMed] [Google Scholar]
Mouth Healthily by ADA. Website accessed: 26 August 2022. https://www.mouthhealthy.org/en/az-topics/i/implants
Straumann. Website accessed: 26 August 2022. https://www.straumann.com/en/dental-professionals.html
David Soto-Penaloza. The All-on-Four Treatment Concept: a Systematic Review. Journal of Clinical and Experimental Dentistry, 2017. Website accessed: 26 August 2022. https://www.ncbi.nlm.nih.gov/pmc/articles/PMC5347302/
Babbush CA, Kanawati A, Kotsakis GA, Hinrichs JE. Patient-related and financial outcomes analysis of conventional full-arch rehabilitation versus the All-on-4 concept: a cohort study. Implant Dent. 2014 Apr;23(2):218-24. doi: 10.1097/ID.0000000000000034. PMID: 24394342. https://pubmed.ncbi.nlm.nih.gov/24394342/