Last fact-checked: 27 January 2021
Look forward to saving thousands on the All-on-4® treatment concept in Croatia with Dental Departures on your side.
Provided by Nobel Biocare®, this innovative (and normally rather costly) treatment restores the mouth using four uniquely positioned implants, onto which a fixed, permanent bridge is attached.
What Is the All-on-4® Treatment Concept?
This treatment involves a complete arch of replacement teeth being permanently attached to four dental implants. It is suitable for people with no or some missing teeth, and thanks to the unique positioning of the implants, does not require a bone graft.
While a great alternative to dentures, the price is something many people just can't afford if they're considering treatment in their own country.
In Croatia, these dental restorations cost considerably less than at dentists in the UK and other European countries, making them a possibility for those who have previously dismissed them due to the high price.
Am I Suitable for this Procedure?
Your health, rather than your age, is more of a determining factor for the procedure, but smoking is considered incompatible with dental implants. Cigarette smoking reduces the blood flow in the mouth, decreasing the amount of oxygen and nutrients your cells receive. This means healing and fighting infection will be compromised, which is a problem throughout the life of your dental implants, but particularly after they have first been placed and the healing process is of the utmost importance.
Your general health is also an important consideration in achieving a successful treatment outcome. Diagnostic assessments, such as CT scanning, will help your dentist determine the viability of your jaw bone for holding the implants.
Even if you have been told in the past that you are not suitable for dental implants without a prior bone graft procedure due to bone loss, this does not necessarily mean you are not suitable for the All-on-4® treatment concept.
This is because the rear implants are longer than traditional implants, placed at a tilted 45-degree angle, rather than 90 degrees. This provides greater stability and a larger surface area for bone-to-implant contact.
How Much Can I Save on Mouth Restoration Treatment in Croatia?
See below for average treatment prices in Croatia compared to your home country:
| | | | | | |
| --- | --- | --- | --- | --- | --- |
| | UK £ | EUR € | US $ | CAN $ | AUS $ |
| Cost at home | 16,000 | 19,000 | 20,000 | 27,000 | 27,000 |
| Cost in Croatia | 6,500 | 5,500 | 8,400 | 11,300 | 12,000 |
[Please note that these are estimated prices at the time of writing. See our individual clinic listings for the latest prices.]
What to Consider as a Dental Tourist in Croatia

Thanks to its warm climate, attractive scenery and generally slower pace of life, Croatia makes for an ideal place to rest up following your surgery.

All of the major cities and coastal towns are home to spas and wellness retreats, while organised bus or boat tours (where not much walking is involved) could be a good way of seeing some of the sights after a few days of recuperation. Our best advice is to take it easy in comfortable surroundings, like on the beach or by the pool, and schedule any vigorous activity before the day of your surgery.
The surgical procedure was pioneered by Portuguese implantologist Dr Paulo Malo. His specific technique is now taught worldwide and is carried out to his specifications with a very high success rate. There is no need to worry about having the treatment carried out in Croatia; booking through Dental Departures ensures your chosen dentist has undergone the same training with similar expertise as your dentist back home.
Croatia may be full of historic, old cities that charm its visitors, but that doesn't mean it's short of modern, up-to-date facilities, amenities and services. The dental clinics in Croatia are easily a match for any dental clinic at home with state-of-the-art technologies, including CAD/CAM (computer-aided design/computer-aided manufacture), digital x-rays and 3D CT scanning. Dentists are well-trained, highly skilled and internationally-renowned hygiene and safety protocols are adhered to.
Croatia is blessed with alluring destinations throughout the country. From Split's UNESCO heritage city within a city on the Dalmatian Coast through to the capital, Zagreb's 18th and 19th-century architecture to great beaches in locations like Rovinj, there is something to enthrall everyone.
Recommended Clinics for the All-on-4® Treatment Concept in Croatia
All of the clinics that Dental Departures partners with have already been background checked by us. We know how important it is to find a trustworthy facility, and this becomes all the more difficult in a foreign country (especially given that you may not have recommendations from family, friends or neighbours to rely on).
We personally check out legal/criminal records and visit clinics, as well as collect real patient reviews, verify dentist qualifications and confirm professional memberships—you can see details under each clinic listing on our website. We also publish clinic photos, maps and prices to make it easier for our patients to choose a dentist in Croatia. All the relevant information is at your fingertips.
Some of our most popular clinics in Croatia to consider for your mouth restoration include:
What Is the Treatment Process? How Long Will I Need to Stay in Croatia?
Your dentist will be able to give you further information on how long you should stay in Croatia for your treatment.
Although the actual surgical procedure is carried out in one session (and that includes removal of any existing teeth, insertion of implants and attachment of new teeth), the success of the procedure is largely down to the meticulous planning beforehand.
Thus, the course of treatment is summarised as:
1: Initial Consultation & Assessment:
Prior to visiting a dentist in Croatia, you will already have sent digital x-rays to your chosen dentist (via one of our coordinators); this allows them to make a preliminary assessment as to whether you are a suitable candidate. This is, of course, subject to further examination and detailed tests, such as 3D/CT scans, once you are in Croatia.
If you are deemed to be a suitable candidate, the planning stage of your treatment commences using the 3D/CT scans to accurately pinpoint wherein the jaw your implants are to be placed. Impressions are also taken of your mouth so that your new arch of teeth can be made and ready for attachment on the same day of your procedure.
2: Treatment Day:
Each jaw takes around two hours, and normally a local anaesthetic with IV sedation is used to carry out the procedure.
The treatment commences with the extraction of any remaining teeth. Then, the gum is opened at the four points where the implants are to be inserted into the jaw—two in the front and two in the back. A small incision is made into the jaw at these points, and the implants placed.
These are fitted with specialized abutments and coping cylinders that hold an immediate denture securely in place. This is then trimmed down into a fixed bridge to complete the procedure.
3. Healing Phase:
While you should be able to leave Croatia in the following days with your brand new smile, it should be noted that this is only a temporary restoration—and you'll also need to take some precautions as the implants fuse with the jawbone over the next four months.
Patients should follow their dentist's advice, such as keeping to semi-solid and soft foods so as not to exert too much pressure on the gums.
4: Permanent Restoration:
After around six months, you'll return to the same clinic in Croatia to have your permanent teeth installed.
This may involve more tests and adjustments but the whole process is non-invasive, as each of these different prostheses can be screwed on and off the joining abutments.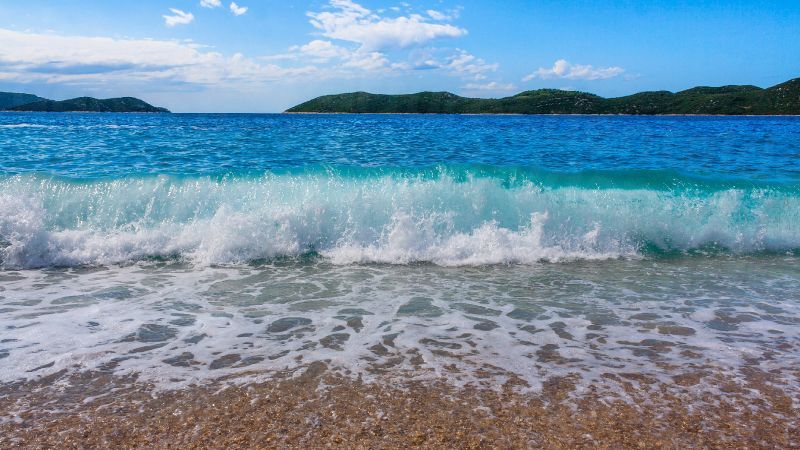 How Do I Book My Mouth Restoration in Croatia?
Browse our website and check out dentist profiles, read patient reviews, compare prices, and get exclusive discounts.
You can book an appointment directly online, or speak to the Dental Departures Customer Care Team for further information, including finance options and insurance cover for global dental care.
Sources:
Nobel Biocare. Website accessed: 27 January 2021. https://www.nobelbiocare.com/en-uk
Krans, Brian. Bone Graft. Healthline. 6 November 2018. https://www.healthline.com/health/bone-graft
About Prof Paulo Malo. Nobel Biocare. Website accessed: 27 January 2021. https://www.nobelbiocare.com/international/en/education/our-speakers/m-o/paulo-malo.html
Malo, P et al. A Longitudinal Study of the Survival of All-on-4 Implants in the Mandible with Up to 10 Years of Follow-up. Journal of the American Dental Association. March 2011. https://www.ncbi.nlm.nih.gov/pubmed/21357865
Historical Complex of Split with the Palace of Diocletian. UNESCO. Website accessed: 27 January 2021. https://whc.unesco.org/en/list/97
Why you should quit smoking before having surgery. The Truth Initiative. 6 March 2017.
https://truthinitiative.org/research-resources/harmful-effects-tobacco/why-you-should-quit-smoking-having-surgery
Soft Food Diet Options: What To Eat After Dental Treatment. Colgate. Website accessed: 27 January 2021. https://www.colgate.com/en-us/oral-health/nutrition-and-oral-health/soft-food-diet-options-what-to-eat-after-dental-treatment
Auger, Steve. Dental Anesthesia Side Effects And Causes For Treatment. Website accessed: 27 January 2021. https://www.colgate.com/en-ca/oral-health/procedures/anesthesia/sw-281474979369682