Last fact-checked: 2 February 2021
A popular alternative to dentures for patients with few or no teeth, a complete arch of teeth can be replaced with just four dental implants as part of Nobel Biocare's All-on-4® treatment concept.
Often running into several tens-of-thousands in the UK and other European countries, it's possible to find reputable All-on-4® treatment concept providers in Spain when using Dental Departures' verified listings.
What Is the All-on-4® Treatment Concept?
The All-on-4® treatment concept is for patients with no teeth (or unviable ones that ought to be removed) and was perfected by Dr. Paulo Malo in 1988. With just four dental implants placed in the jawbone, a full arch of prosthetic teeth (immediate loading denture) can be placed on the same day of surgery.
The feature that differentiates this dental restoration from traditional implants is the placement of the anterior implants. They are longer and tilted at a 45-degree angle, rather than the traditional 90-degrees, which provides greater stability and often negates the need for bone grafting because the tilt makes use of all the existing bone.
A fixed, temporary bridge can be attached to the implants immediately, which is why the procedure is often known as "same in a day".
What Does the All-on-4® Treatment Concept Entail?
There are several stages involved in the treatment, from initial consultation to the fixing of the permanent bridge.
1: Initial Consultation & Assessment
The dentist carries out a thorough examination and appropriate scans and digital x-rays will show if there is any bone loss. If your dentist makes the assessment that you are a suitable candidate for the procedure, and you agree to advance, impressions of your mouth will be taken to send to the lab making your new teeth, ready for the day of surgery. Other tests and measurements, such as photo evaluations, may also be taken.
2: Treatment Day
The procedure takes around two hours per jaw and is generally performed under local anaesthetic with sedation. If you have remaining teeth, these will be extracted and the sites cleansed before the implants–two in the back and two in the front – are placed. To protect the implants and gums, a temporary immediate loading denture is loaded, which looks like your natural teeth but has limited functionality.
Note: After surgery, the implants will take around three to four months to fuse with the jawbone (osseointegration), while the gums and fixed prosthesis should also be protected. Thus, patients are advised to follow a diet of semi-solid/soft food during this time.
3: Permanent Restoration
Once your bone and gums have been given time to heal after the extractions (typically, after around six months) you will return to have your permanent bridge fitted, which can simply be screwed on in place of the temporary prosthesis.
This final restoration restores the function of the teeth to 90%.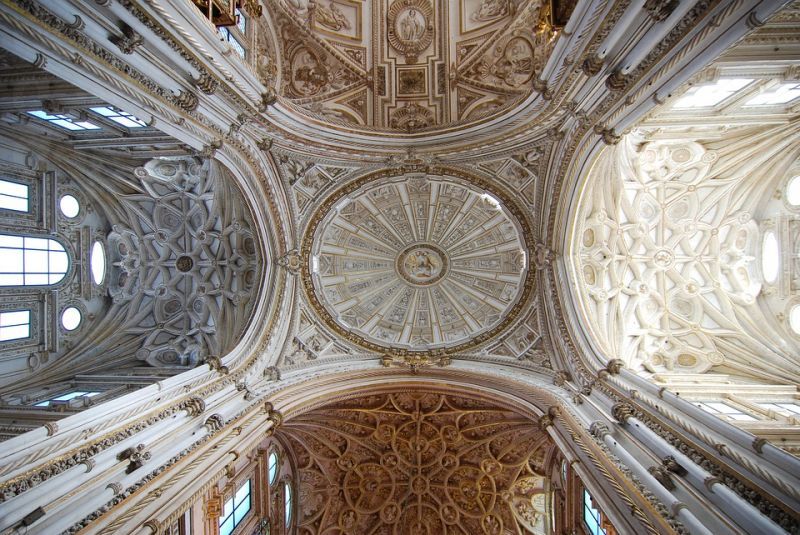 Why should I Consider Having this Implant Treatment in Spain?
Savings:
In Spain, prices for the All-on-4® treatment concept are considerably lower than in the UK and Ireland. Although you will find regional differences in costs (prices in London or Dublin are likely to be higher than in Manchester, for example)–prices in Spain outshine them all.
On average, patients can expect to save around two-thirds in Spain.
Professional Expertise:
Spain is a member of the European Union and is governed by EU regulations, which means patients can be certain of receiving good standards of care.
Spanish dentists must be registered with the General Council of Colleges of Dentistry in Madrid to practice. Many dentists have further training in Spain and abroad to provide specialist care like implant dentistry, and have memberships with international professional organisations such as the International Congress of Oral Implantology.
Dentists provide private treatment, and so they are always in competition with each other, which keeps standards high and prices low.
Contemporary, Hi-Tech Clinics:
Our verified clinics in Spain provide personalised treatment plans for international patients, with state-of-the-art diagnostic and therapeutic technologies available, including panoramic x-rays and CT/3D scanning.
For example, clinics such Llobell Cortell Clinic in Valencia offers highly specialised treatments, such as zygomatic implants while others, like Apadent Dental Care offer CAD/CAM (computer-aided design/computer-aided manufacture) for same-day prosthodontics.
Easily Accessible:
Spain is easy to visit for the British, Irish and other Europeans. Low-cost air carriers offer numerous flights from major cities to locations throughout mainland Spain, as well as the Balearic and Canary Islands. Using price comparison sites, patients can find return tickets for under £100, so those overall savings on the treatment can be maximized.
Spain also receives direct international flights to its larger cities from around the world, including the US, South America and parts of Asia.
What Is the Cost of the All-on-4® Treatment Concept in Spain?
The table below shows Spain's prices compared to other countries:
| | | | | | | |
| --- | --- | --- | --- | --- | --- | --- |
| | UK £ | EUR € | US $ | CAN $ | AUS $ | NZ $ |
| Prices–at home | 16,000 | 19,000 | 20,000 | 27,000 | 27,000 | 29,000 |
| Prices–Spain | 5,000 | 6,000 | 6,400 | 8,000 | 8,000 | 9,000 |
[Note: these are estimated prices calculated at the time of writing. Please see our clinic listings for up-to-date prices.]
Is this a Good Procedure to Have in Spain as a Dental Tourist?
Yes. Apart from the money you'll save in Spain compared to back home, the procedure is a great treatment to have if you combine it with a holiday.
The procedure is usually carried out in a day, and downtime after treatment is minimal. Nevertheless, it must be noticed that swelling, and possibly some bruising, may occur around the jaw and face, but some people experience minimal swelling, others substantially more. You should take it easy for a few days after surgery and you will need to avoid hard food, but other than that, you can go sightseeing and shopping to your heart's content.
Spain has plenty of options for a holiday, and with many of our dentists are located in popular destinations you are bound to find plenty to do. Here are some location ideas:
This architecturally beautiful city sits on the Mediterranean coast, meaning you get the best of both worlds—with the sun-drenched beaches at your doorstep and the city's ancient labyrinthine, medieval streets to explore. Featuring towering, centuries-old, gothic cathedrals as well as the quirky, modernist architecture of Gaudi and his contemporaries, if the city takes your breath away in the daylight, it becomes nearly magical after sundown as basement bars, rooftop restaurants and everything in between providing endless wining, dining and entertainment options.
Fondly known as 'Marbs,' and with myriad glitzy shops and restaurants centred around Puerto Banus, the swankiest marina on the Costa del Sol, this is a fantastic spot for people-watching. The great and the good come here during the summer and if luxury yachts, sports cars and spotting celebs excite you there is much to be in awe of.
Mass tourism has not yet arrived in Almeria (which many ex-pats in the region are thankful for) but this handsome port town boasts a spectacular Moorish Fortress, palm-fringed plazas and a vibrant atmosphere with bustling restaurants, boutique shopping and laidback bars.
The surrounding region of Almeria offers uncrowded beaches and traditional fishing villages as well as one of the few deserts in Europe. The Tabernas desert was the location for many Spaghetti Western films, including Sergio Leone's "The Good, The Bad and the Ugly".
We also have clinics located in other top destinations in Spain including Alicante, Madrid and the Balearic island of Mallorca.
How Do I Get Started?
Check out our All-on-4® treatment concept listings, see photos, read reviews and compare prices. For more information, or to get a free, personalized quote, contact our Customer Care Team today.
Sources:
All-on-4® treatment concept. Nobel Biocare. Website accessed: 2 February 2021. https://www.nobelbiocare.com/en-us/all-on-4-treatment-concept
International Congress of Oral Implantologists. Website accessed: 2 February 2021. https://www.icoi.org/
Maló P, de Araújo Nobre M, Lopes A, Ferro A, Botto J. The All-on-4 treatment concept for the rehabilitation of the completely edentulous mandible: A longitudinal study with 10 to 18 years of follow-up. Clin Implant Dent Relat Res. 2019 Aug;21(4):565-577. doi: 10.1111/cid.12769. Epub 2019 Mar 28. PMID: 30924309. https://pubmed.ncbi.nlm.nih.gov/30924309/
Boulos, Paul. (2010). Immediate loading of implants and fixed complete dentures: A simplified prosthetic procedure. General dentistry. 58. 406-9. https://www.researchgate.net/publication/46191254_Immediate_loading_of_implants_and_fixed_complete_dentures_A_simplified_prosthetic_procedure
Skyscanner. Website accessed: 2 February 2021. http://www.skyscanner.com
A Healthy Smile: An Expat's Guide to Dentistry in Spain. Right Casa. 27 June 2019. https://rightcasa.com/a-healthy-smile-an-expats-guide-to-dentistry-in-spain/
Digital Dental Radiography: Zooming in on the Future of Dental Imaging. Consumer Guide to Dentistry. Website accessed: 2 February 2021. https://www.yourdentistryguide.com/digital-radiography/