In the past few weeks we at Dental Departures, along with our partner clinics, have witnessed a surge of patients booking appointments for dental care along the Mexico border. Many patients are growing desperate for affordable care as the pandemic-induced lockdowns prevent needed treatment in the US and Canada, and affordable treatment is not available at home.
We've also seen a rush of questions: Is the Border open? Which borders? What are the hours? Can I get easily back to the US once I cross the border into Mexico?
We are pleased to report that since dental clinics in Mexico began to re-open in June, the Mexico border has always been open for essential business and dental care has always been considered an essential business. Dental patients can freely drive in and out of Mexico; in fact, we know of no patient that's been turned away when seeking to access dental care in Mexico. So long as you have a passport and can name the clinic you intend to visit (proof of an appointment is helpful but not required), you will be admitted into Mexico.
Please note that border hours vary depending on your intended crossing. For example, crossing the border at the Andrade Bridge (serving the ever-popular dental destination of Los Algodones) posts crossing hours of 6 am-2 pm. Another crossing, at San Ysidro (gateway into Tijuana and Baja Peninsula) post hours of 6 am-10 pm daily.
To the east, along the Texas border, the cities of Juarez, Matamoros and Nuevo Progreso offer patients an array of treatment options only a few hours drive from Austin, Houston or San Antonio. Reynosa and Nuevo Laredo also offer excellent care at low prices within an easy drive.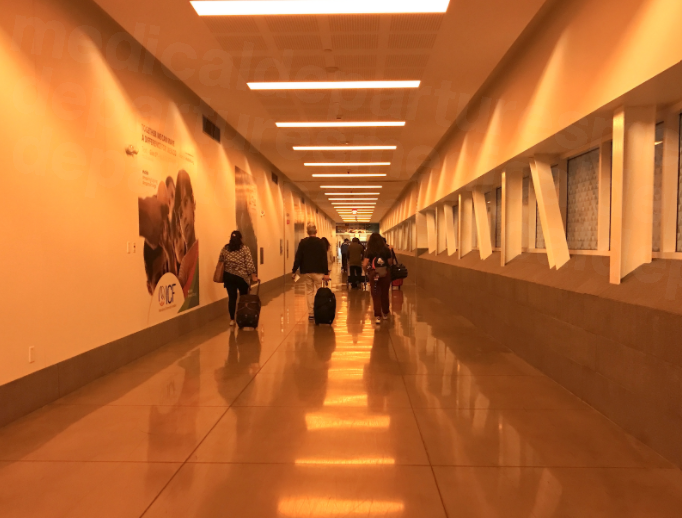 Otay-Tijuana CBX Crossing/Credit: BergElectric
If you are seeking extensive treatment (such as implants, crowns or root canals), you will want to schedule an early morning appointment with your clinic and make sure you make time to cross the border early. Alternatively, you can book overnight lodging--most of the popular Border dental towns have ample hotel accommodation at affordable rates.
For up-to-the minutes details, along with a full listing of Mexico border crossings, please see the Dental Departures Travel Restrictions page, one of our many free services to patients.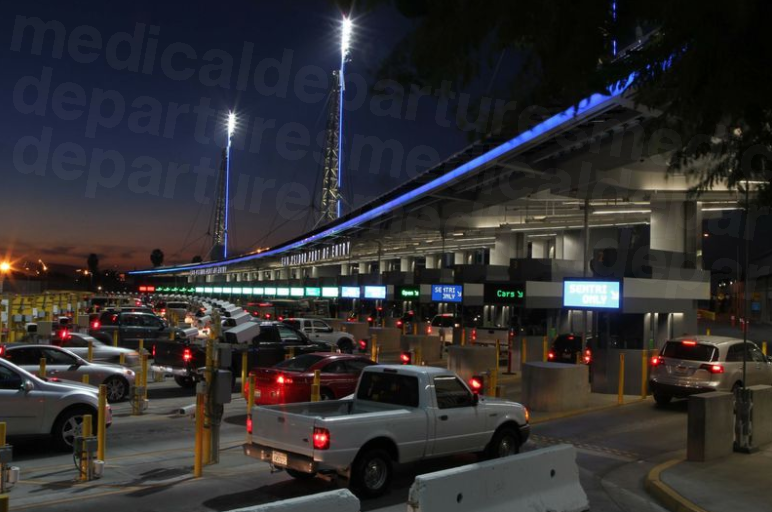 San Ysidro Border Crossing/Credit: Hartford Courant
Top clinics in popular border destinations such as Los Algodones and Tijuana, along with dozens like them, are welcoming patients for an array of treatments from a simple cleaning or filling to All-on-4, single or multiple implants, bridges and dentures. Many clinics are diligently following COVID patient safety protocols—look for this symbol on our clinics listings:
Should you have any questions or concerns about travel to or from the Mexico Border, our Customer Care Team is available 24/7 to assist you with your travel and treatment.
email: care@dentaldepartures.com
US phone number: 1-888-930-2112