With the price of an All on 4® in Mexico being up to 70% less than in the US, Canada and Europe, patients are making savings of over $10,000 - and that's after factoring in travel expenses (with two trips required to complete this teeth replacement procedure).
But dental patients aren't just traveling to Mexico to fix their teeth; they're combining their treatment with a vacation at the same time, especially those booking in at one of our verified All-on-4 dentists in attractive locations like Cancun, Playa del Carmen and Mexico City.
For patients with less time on their hands, border towns and cities, like Tijuana and Los Algodones, also offer high-quality All-on-4 treatment and rock-bottom prices.
Read on to learn more about what this procedure involves - and where to go in Mexico to receive world-class treatment.
All on Four in Mexico – The Ultimate Complete Teeth Replacement Method
If you have lost only one or a couple of teeth due to decay, disease or trauma, replacements are relatively easy with the use of a single dental implant or a mini implant-supported bridge.
However, All on Four treatment may be a preferred option if you:
Already wear dentures but find that they don't fit or are uncomfortable, causing problems when eating or talking.

Have lost a number of teeth and have been advised dentures, but are not happy with the idea.

Have been advised that you need a bone graft to support implants as part of other teeth replacement techniques (All on 4 treatment does not require as much bone density, thus making it a viable option for patients falling into this category).
An All on Four in Mexico will restore the appearance and function of your teeth; improve your overall oral health - enabling you to overcome all these problems quickly and at a low cost.
The Benefits of All on Four
All on Four is an innovative technique that replaces an entire arch of teeth using only four implants. These implants, made of titanium, are biocompatible so don't cause any problems.
As the bone grows over them, after several months, they look and feel natural. The surgery time and the recovery time is shortened as four implants can support a custom-made prosthesis containing 12 to 14 replacement teeth.
This means that you have a complete set of teeth (upper or lower) replaced, often in one day. After the initial procedure and once healing is complete, the temporary teeth are replaced with permanent ones (on your second trip to Mexico). This can take between three and six months.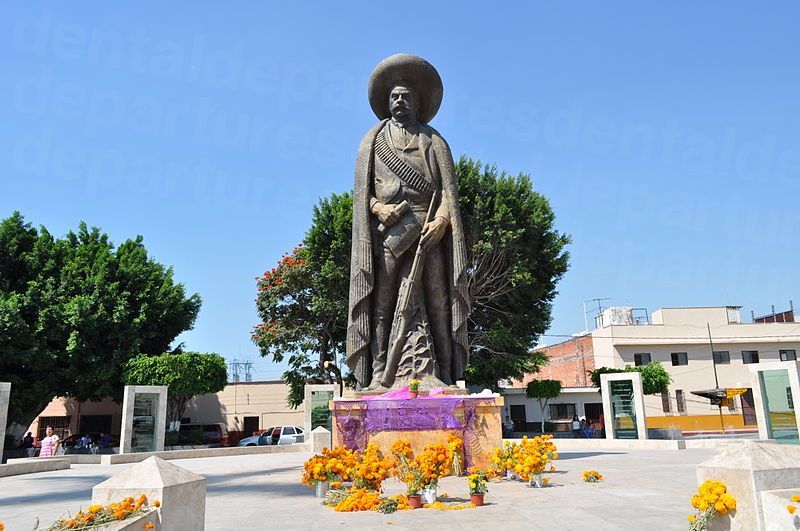 Why Go to Mexico for an All-on-4?
With prices for full smile restorations in the US and Canada often being in excess of $25,000 - and with dental insurance companies generally only covering the cost of dentures - prospective patients are simply put off All on Four treatment because of the costs involved.
Heading to Mexico for your All on Four offers a quick and much more affordable solution.
Prices:
The cost of an All on Four in Mexico is around USD $10,055 (CAD $13,088.00; AUD $13,418.00; NZD $14,123.00; UK £7,766; EUROS 8,000);
This is compared to approximately USD $26,000 (CAD $34,000; AUD $34,000; NZD $37,000; UK £22,000; EUROS 23,000) in Western countries.
[Note: these are average prices at the time of writing.]
Recommended All-on-4 Clinics in Mexico:
Check out some of our top-rated, fully-background checked dental clinics in Mexico for All-on-4 treatment.
Alternatively, browse through our full list of Mexican All on Four clinics here.
Getting Started with Dental Departures
Our partner dentists in Mexico are experienced in dealing with patients from America and Canada, delivering fantastic results at low rates.
With Dental Departures, you can set up your free appointment in Mexico for your All on Four by connecting with our Customer Care Team at any time of day or night. We guarantee the best prices, and you don't have to pay a cent upfront.
Sources:
Best Places to Visit in Mexico. US News. Website accessed: 21 November 2020. https://travel.usnews.com/rankings/best-mexico-vacations/
A Mini Dental Implant Alternative to All-on-Four. Dentistry Today. Website accessed: 21 November 2020. https://www.dentistrytoday.com/implants/10295-a-mini-dental-implant-alternative-to-all-on-four
Siadat H, Rokn A, Beyabanaki E. Full Arch All-on-4 Fixed Implant-Supported Prostheses with 8.5 Years of Follow-Up: A Case Report. J Dent (Tehran). 2018;15(4):259-265. https://www.ncbi.nlm.nih.gov/pmc/articles/PMC6218463/
Dental Prosthesis. Science Direct. Website accessed: 21 November 2020. https://www.sciencedirect.com/topics/medicine-and-dentistry/dental-prosthesis