The cost of oral care in countries like Australia, New Zealand, UK, and US sometimes hinders people from getting a dental work. Here's the good news: clinics in Chiang Mai, Thailand offer low-priced dental treatments compared to your home country.
Thailand is a premier destination attracting visitors from around the globe. Aside from the attractions, dental tourism is a growing industry in Chiang Mai. Dental costs and high quality service brings many tourists in the island.
The main gateway to the city is the Chiang Mai International Airport. Tour around by motorbike, private car, or tuk-tuk (three-wheeled vehicle). You'll find hotels near the clinics. Some clinics offer airport transfer, tour packages, and hotel discounts.
In order to help you find an oral health care provider, Dental Departures provide a list of quality-checked clinics. Background checks are carried out to ensure the quality of service. This includes on-site visits, verification of dentists' qualifications and professional memberships. Booking an appointment with Dental Departures gives you access to certified dentists.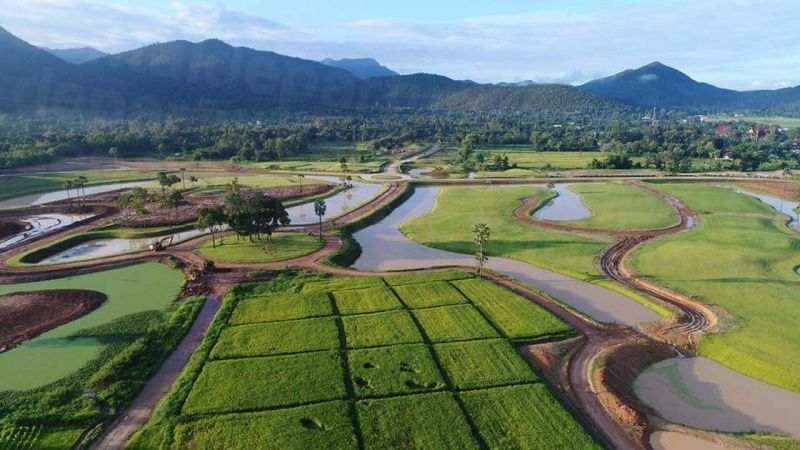 One of the clinics offering dental tourism is Dental 4 U that is located in Chiang Mai, Thailand. Dental 4 U provides high quality yet affordable dental services. General Dentistry keeps patients' oral heal in tiptop shape. This includes oral examination, teeth cleaning, fillings, fluoride, and sealants. Cosmetic Dentistry improves damaged teeth using laser teeth whitening, veneers, crowns, bridges, and dentures. Missing teeth are replaced with dental implants. Root canal treatment and Oral Surgery such as extractions and wisdom tooth removal are carried out in the clinic. Sedation Dentistry is also offered to make the patients at ease during the procedure. The dentist will assess if this is the best option for you.
Dental 4 U has a modern, clinic equipped with the latest technology in dentistry. It uses digital x-rays, lasers and other hi-tech equipment that delivers fast and accurate treatment. The prices of treatment are lower compared to Australia, New Zealand, UK, USA, Canada, and other countries. You'll get big savings on you treatment. Treatment costs vary depending on the number of teeth, materials, and other factors. Take a look at the prices of veneers and dental implants in Chiang Mai compared to other countries.
Porcelain Veneers in Chiang Mai: Dental Cost
AUD $413 (NZD $446; UK £249; Eur €292; USD $311; CAD $417)
Compared to Porcelain Veneers in Australia:
AUD $1,462 (NZD $1,577; UK £882; Eur €1,033; USD $1,100; CAD $1,474)
Titanium Dental Implant (including abutment and standard crown) in Chiang Mai:
AUD $2,816 (NZD $3,036; UK £1,698; Eur €1,988; USD $2,118; CAD $2,838)
Titanium Dental Implant (including abutment and standard crown) Compared to Australia:
AUD $5,184 (NZD $5,591; UK £3,126; Eur €3,661; USD $3,900; CAD $5,226)
The dentists performing the procedures are trained and skilled. They specialize in Gum Treatment, Cosmetic Dentistry, and Dental Implants. The dentist at Dental 4 U pursued Master Program in Implant Dentistry from the University of California Los Angeles, School of Dentistry (Continuing Dental Education), USA. The team works together in giving the best patient care.
Get high-quality oral care at a reasonable price. Spend a relaxing vacation with
.