Saving more than 75% on anything good for your health and appearance is always worth doing, especially when it is a dental treatment that costs about the same as a new car!
Specifically, we're talking about All-on-Six dental implants in Turkey, an increasingly popular way of replacing whole rows of teeth with a custom-made prosthesis supported by six implants (as the name suggests).
Turkey is now home to a growing number of clinics and dentists who are more than qualified to undertake this innovative procedure for international patients and even some British celebrities.
So, if you've been horrified by the high prices of this smile replacement procedure back home, consider joining thousands of others in becoming a dental tourist by booking your All-on-Six treatment in Turkey with Dental Departures.
What Are All-on-Six Dental Implants?
An All-on-6 is a surgical procedure that replaces all of the teeth on the upper, lower jaw or both jaws (full mouth restoration) with the use of six titanium implants.
These implants support a made-to-measure prosthesis that holds your new set of teeth (crowns), giving patients a secure and natural-looking new smile. The procedure itself requires the use of a local anaesthetic, as it involves the insertion of implants through the gums to the jawbone, where the implants take root, eventually fusing with the bone structure.
On a second visit to Turkey several months later (once the implants are stable and the gums have healed) the prosthesis is attached to the implants.
Note: If extractions are needed to make way for the implants, this will be done prior to the implant procedure.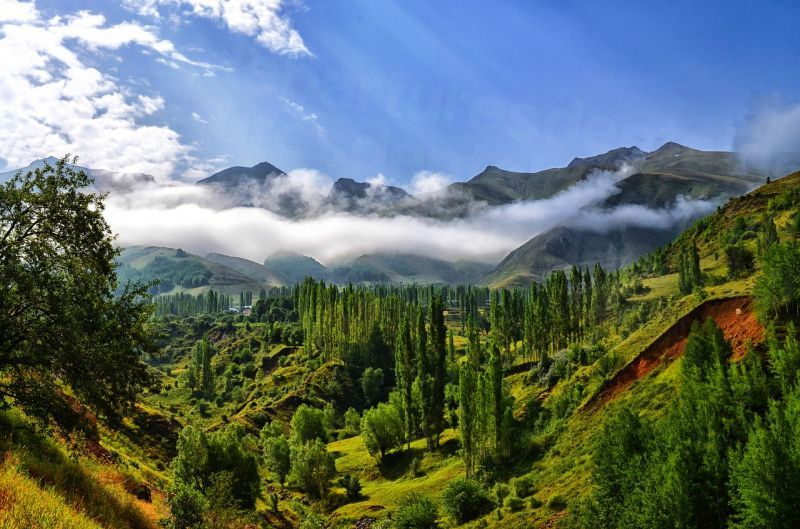 How Much Can I Save on an All-on-6 in Turkey?
Obviously, when travelling to Turkey for all-on-six dental implants, you will incur additional costs for things like flights and accommodation. Yet, the cost of all of these combined will be a fraction of what you would spend if you opted to have your procedure at home. Many patients find that they are able to make four-figure net savings -- even when making two trips.
The table below illustrates the average prices of All-on-Six procedures in other countries compared to the price in Turkey, which illustrates why Turkey is a cost-effective choice for you.
| | |
| --- | --- |
| USA | $30,000 Vs. $6,725 in Turkey / Saving = $23,275 |
| EURO | € 25,841 Vs. €5,793 in Turkey / Saving = €20,048 |
| UK | £ 22,851 Vs. £5,122 in Turkey / Saving = £17,729 |
Dental Departures Recommended Clinics
While many clinics offer All-on-Six dental implants, only a few pass the strict checks and verification processes in order to be listed on the Dental Departures site. We personally check the standards and hygiene practices in all of our partner clinics by visiting to check their doctor's qualifications and cleanliness of their dental equipment. With us by your side, you can have greater confidence in the choice of your clinic abroad.
For example, take a look at these three recommended facilities in Turkey:
The clinics above are among the most popular with our patients; we encourage you to scan the All-on-Six reviews from those clinics as you make your decision.
What's Next?
In Turkey, you won't have to worry about quality and affordability for your All-on-Six procedure if you book through Dental Departures. In fact, your only concern might be how to spend your spare money in this stunning country.
Feel free to book your appointment online with us, or if you have further questions or concerns, please contact our Customer Care Team today.
Sources:
Full Mouth Dental Implants: 4 Ways They Improve Your Smile. Website accessed: 26 October 2020. https://www.colgate.com/en-us/oral-health/cosmetic-dentistry/implants/four-ways-full-mouth-dental-implants-improve-your-smile-0616
Pritchard, Julie and Thomas, Katie. Katie Price jets back to Turkey for ANOTHER dental procedure... after she was mocked for being unable to speak through her veneers on Good Morning Britain. Daily Mail. 7 November 2017. https://www.dailymail.co.uk/tvshowbiz/article-5058249/Katie-Price-jets-Turkey-dental-procedure.html
Turkey. Lonely Planet. Website accessed: 26 October 2020. https://www.lonelyplanet.com/turkey