Know more about All on Four in Mexicali including the feedback from patients about the treatment from their All on Four Reviews. Mexicali's convenient location on the US-Mexico border makes it a great choice for many Americans looking for affordable dentistry.
All on Four in Mexicali
The All on Four treatment involves the placement of four dental implants into the jawbone with replacement teeth on top. This may possibly be used for individuals with insufficient bone without the need for additional procedure like bone surgery.
Interested in All on Four? Sit down for a consultation with a dentist in Mexicali. The dentist will perform a comprehensive examination including an assessment of your dental and medical status.
All on Four Reviews in Mexicali
Dental Departures gathered the leading clinics in Mexico offering dental implant procedures and other specialized treatments. Background checks such as on-site visits, validation of professional memberships, verification of dentists' qualifications, and review of international patients are carried out. The verified clinics include Clinica de Ortodoncia & Estetica Dental , RamLanz Dental, Chapa Dental Center , O'DENT, and Dental Brush – Mexicali. They offer dental tourism where they assist patients with treatment as with travel. Most of them offer free shuttle service and recommend hotels in the area.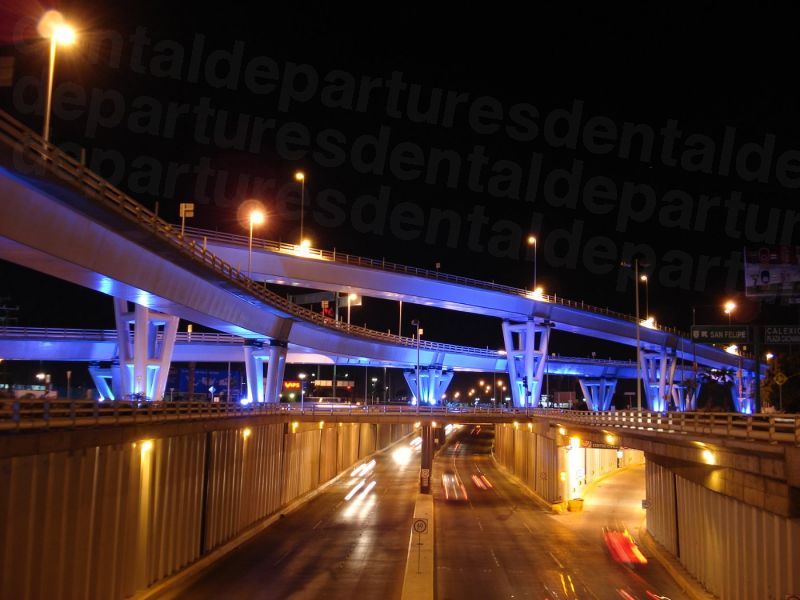 Clinics in Mexicali provide outstanding dental service. The facilities are equipped with cutting-edge technology such as digital imaging device, lasers, and sterilization equipment. They use advanced treatment and comply with proper sterilization procedures. The dentists handling the procedures specialize in Prosthodontics (teeth replacement), Dental Implants, Periodontics (gums), Oral Surgery, and Restorative Dentistry. In addition, they offer Sedation Dentistry to make the patients relaxed during the treatment. Friendly and caring staff members attend to the needs of patients.
Patients who visited the clinics in Mexico are satisfied with their service. Here's some of their feedback:
Lisa from Desert Hot Springs, USA, June 3, 2017
Patient of Clinica de Ortodoncia & Estetica Dental
"I loved my experience here. I need a lot of work done and have been putting off for years due to fear and cost. But I was immediately comforted by Marlen and Belen. The office is very clean. The dentist is so nice and gentle also! I can't wait to get my new smile."
Emeterio from Mexico, July 13, 2017
"Great service! Very professional, at all times, I felt comfortable. Friendly treatment and good results. Highly recommended!"
Price of All on Four in Mexicali
Clinics in Mexicali offer All on Four and other treatments at lower prices. To give you an idea, here's the estimated price of All on Four in Mexicali compared to other countries.
| | | | |
| --- | --- | --- | --- |
| All on Four | USA | Canada | UK |
| Mexicali | USD $4,100 | CAD $5,534 | GBP 3,201 |
| Other countries | USD $12,300 | CAD $16,602 | GBP 9,604 |
Feel free to browse our list of quality-checked clinics and read All on Four Reviews in Mexicali. Book an appointment with one of our dental clinics in Mexicali by getting in touch with our Customer Service.