The Vietnamese city is now known as Ho Chi Minh City, although it is still often referred to as its former name by the locals. Read All-on-4® treatment concept reviews in Saigon and discover other patients' amazing experiences.
Dental Departures has gathered the leading clinics in Saigon that have achieved outstanding reviews from international patients. The clinics are vetted to ensure patients' satisfaction.
Quality-checks include on-site visits, verification of dentists' qualifications, and validation of professional affiliations. The verified clinics included in the list are:
The verified clinics offer dental tourism assisting patients with treatment and travel. They provide superb dental service, modern facilities, affordable prices, and convenient locations.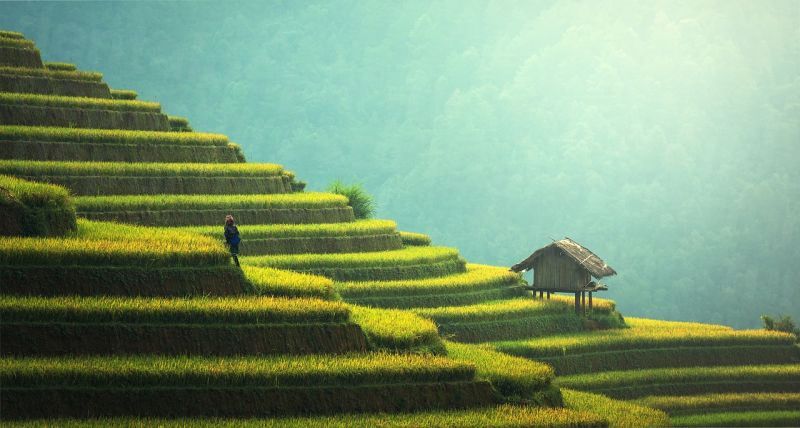 The clinics mentioned above improve patients' smiles using effective treatments such as Restorative Dentistry (crowns, bridges, dentures, implants, All on Four veneers), Gum Treatment, Root Canal Therapy, and Oral Surgery.
The dentists performing the procedures specialize in Prosthodontics (teeth replacement), Dental Implants, Oral and Maxillofacial Surgery, and other fields. They include members of the Academy of Dentistry International, the International Congress of Oral Implantologists (ICOI), Academy of Osseointegration, and International Team of Implantology. The specialists are well experienced and skilled in restoring patients' teeth. They create a personalized treatment for the patients.
The dental facilities in Saigon uses the same technology as in your home country. Some built their own laboratory that produce restorations such as crowns, bridges, and veneers in just a short time. They utilize digital x-rays, Cone Beam computed-tomography (CBCT), lasers, sterilization equipment, and other tools. The clinics comply with internationally-recognized sterilization processes.
Clinics in Saigon offer low-priced treatments. It's just a fraction of the price you'd pay at home, with savings of up to 70% available.
Location is one of the important considerations for visitors who are restoring their teeth. You'd be glad to know that the clinics are conveniently located throughout the city, near attractions, hotels, restaurants and other amenities. Some clinics offer free shuttle services from the clinic to the airport/hotel.
Here's the feedback of some patients who visited clinics in Saigon:
David Walker of Melbourne, Australia February 16, 2017
" Great team! Fabulous job, very happy with the professional service. Highly recommended."
Shaun Gadsby of New Zealand, December 9, 2016
" Great service. Friendly and helpful staff. New implants are brilliant. Whole process is painless and awesome cost. Would recommend Rose Dental to everyone."
How Do I Book?
Read more dental reviews in Saigon on the clinic profiles. To book an appointment with any of our dental clinics in Saigon, contact Dental Departures. Call, email, or chat with our Customer Care Team.