Bangkok is a dental tourism paradise with affordable yet high-quality clinics seemingly everywhere . It is a popular destination with Dental Departures patients, and here are three of the highest recommended clinics should you ever need emergency fillings in Bangkok:
Bangkok International Dental Center (BIDC)
Bangkok International Dental Center is a specialist dental center with 25 treatment rooms. It is also part of a complex with a luxurious hotel 33 boutique rooms and is set across seven floors, with more than 70 dentists and specialists. BIDC is the only one of its kind in the city. It is a great choice in Bangkok for teeth fillings as it is a respected dental facility situated centrally and offering affordable prices. For those close to the tourism center of town, BIDC has a small branch in the Paragon Mall (at the Siam stop on the Skytrain).
Bangkok Smile Malo Clinic
The Bangkok Smile Malo Clinic is a high-quality clinic spread over 14 floors on Sukhumvit Soi 5 in the heart of the city. This clinic is unbeatable, as the Malo Group is one of the largest dental brands in Thailand known for its reputable practices and philosophies. It is also part of a worldwide group, so if you have any problems you can visit one of Malo's 50 destinations around the world.
Thantakit International Dental Center
The Thantakit International Dental Center is one of the oldest names in the Thai dentistry. The first clinic was opened in 1943, and in 1973 it was the first dental establishment in Thailand to introduce dental implants. This quality practice has more than 30 dentists on hand at any one time to deal with your emergency teeth filling and has attracted thousands of international patients each year.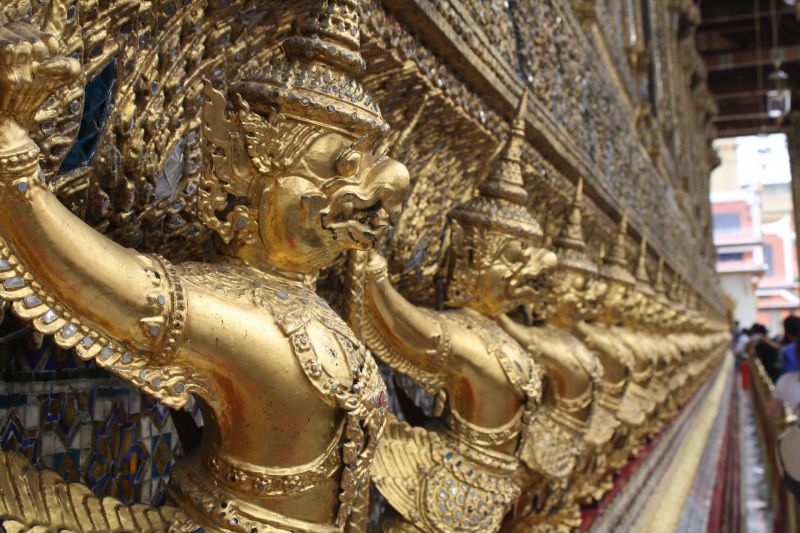 Prices for Fillings in Bangkok
Fillings in Bangkok cost 75% less than in the Western world as shown in the comparison table below:
| | | | | | | |
| --- | --- | --- | --- | --- | --- | --- |
| | USA | CAN | UK | EUR | AUS | NZ |
| Emergency Dental Filling Costs in Home Country | $155 | $199 | £116 | €137 | $202 | $207 |
| Emergency Dental Filling Costs in Bangkok | $38 | $47 | £28 | €32 | $48 | $53 |
So, if you are in Bangkok, and need an emergency filling , contact Dental Departures to book an appointment at one of the low-cost clinics above.
Sources:
Moon, Freda. A Family Adventure in Medical Tourism. New York Times. 8 March 2017.
https://www.nytimes.com/2017/03/08/travel/frugal-family-medical-dental-tourism-bangkok-thailand-vacation.html" target="_blank
Dental Tourism in Thailand. Frugal Vagabond http://frugalvagabond.com/dental-tourism/" target="_blank
Ullman, Shannon. Dental Tourism to Thailand has 5 benefits. Huffington Post. 3 February 2018.
https://www.huffpost.com/entry/the-5-benefits-of-dental_b_14083754" target="_blank