Many Americans and Canadians are doing just that. Some of the biggest savings you can make are on implants and All on 4 treatments, which are simply staggering. Find out how you can get massive differences with the Zygomatic Implants price in Mexico when compared to the USA.
Differences between Traditional and Zygomatic Implants
There are different types of dental implants, all of which are aimed to replace your broken and missing teeth with replacements that are just like the real thing. Standard forms of dental implant are drilled directly into you jaw bone, which offer total stability and functionality, but during your consultation, you will find out if traditional dental implants are for you. If you have little to no jaw bone, this can cause a massive problem with your only answer being dentures, or Zygomatic implants.
Zygomatic implants are longer than standard implants. They are anchored into the Zygomatic bone (cheek bone). Attaching the implants to the cheek bone is the perfect way to get around the issue of having limited amounts of jaw-bone.
Did you know that the difference with the Zygomatic Implants price in Mexico is dramatically cheaper than in the West? Dental implants in Mexico are approximately 68% cheaper than in America, which are massive savings. The price really is the only difference in between the dental tourism scenes in Mexico and America, because the quality is exactly the same.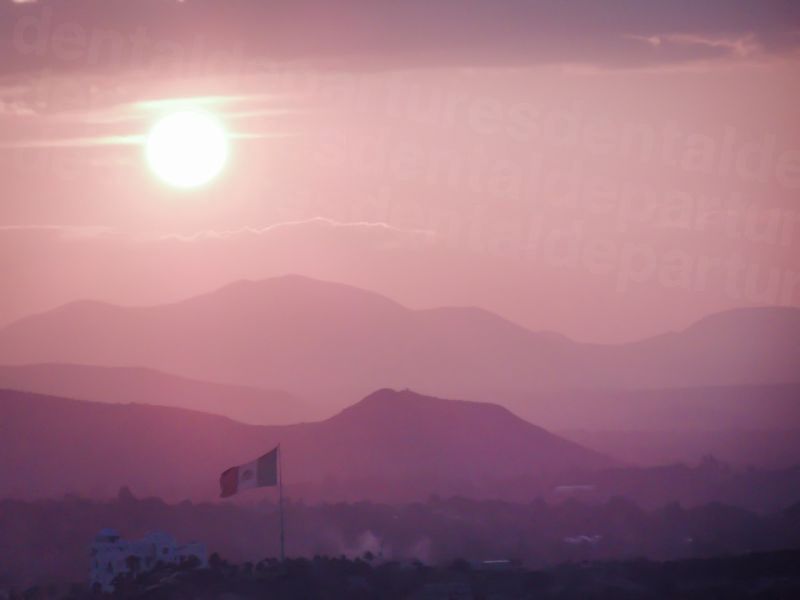 Finding You Affordable Implant Clinics
Now we have found out that Mexico is such an affordable place for dental treatments, it's time to find a clinic that merges both international standards and procedures with that famous affordability. If you are looking for advice or recommendations regarding top-notch clinics, the best advice would be to visit the Dental Departures website where you can get unbiased info about everything dental tourism related.
Dental Departures has researched all clinics in Mexico to find the best Zygomatic implants price in Mexico. If you want to find a positive Zygomatic implants review, Mexico has some of the most positive from former patients. Dental Departures have used these reviews and our insider knowledge to find you a selection of clinics in Mexico that you can rely on to do a great job:
Dental Implant Prices in Mexico
We have scoured the internet to find you the cheapest prices on Zygomatic implants in Mexico's dental clinics . With the differences so vast, you can save an absolute fortune. The price for dental implants in the USA is almost USD $4,000, with prices in Mexico between USD $900 and $1,500. Here is an example of the dental implants prices in Mexico in comparison to Western nations: US $ 1,250 (CAN $1,593; UK £971; Euro €1,064; Aus $1,593; NZ $1,727), compared to the prices in the US $ 3,913 (CAN $5,027; UK £2,928; Euro €3,480; Aus $5,098; NZ $5,238).
When you are looking to secure the cheapest Zygomatic implants price in Mexico, Dental Departures can help you along the way to make massive savings. The differences in prices between the USA and Mexico is imply stunning in every way.