An increasing number of Americans and Canadians are heading to Mexico to save on their dental bills, with the price of treatment, such as zygomatic implants, costing up to 75% less compared to back home.
In this quick guide, we run you through the benefits of this type of dental implant compared to traditional ones, as well as a price breakdown and some recommend facilities in Mexico. You can book at any of these, for free, directly through our site.
What Is the Difference Between Traditional and Zygomatic Implants?
There are different types of dental implants, all of which are aimed to replace your broken and missing teeth with replacements that are just like the real thing.
Standard forms of dental implant are inserted directly into the jaw bone. After a period of several months, during which time the implants will fuse with the bone, a crown, bridge or dental prosthesis is attached - offering total stability and functionality.
During your consultation, you will find out if traditional dental implants are for you. If you have little to no jaw bone, you may well be told that traditional implants are not a feasible option (unless you are willing to go through with a bone graft). In most of these cases, the only answer to replace missing teeth would be to use dentures or zygomatic implants.
Zygomatic implants are longer than standard implants and are anchored into the zygomatic bone (cheekbone). Attaching the implants to the cheekbone has become a preferred way for dentists to get around the issue of having limited jaw bone to work with.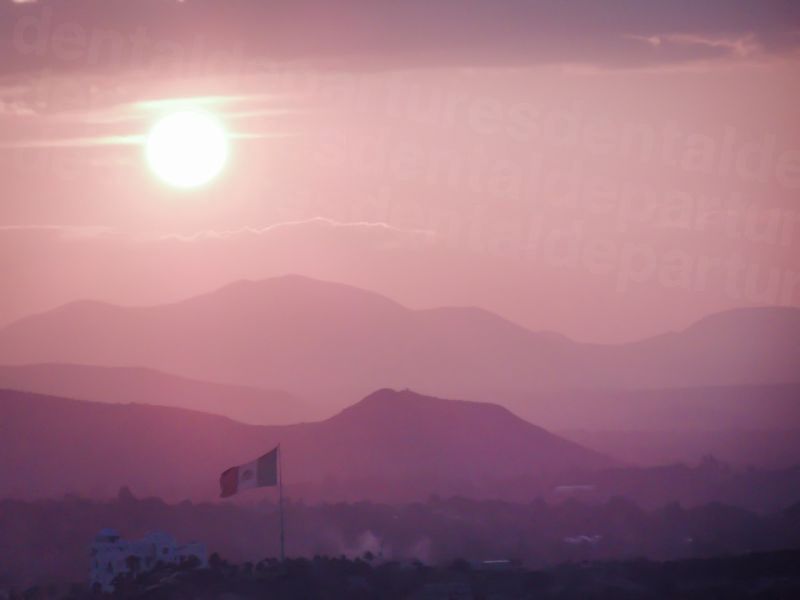 Finding Affordable Zygomatic Implant Clinics in Mexico
Dental Departures has partnered with a growing number of dental clinics in Mexico that merge international standards and reliable treatment with those famously affordable prices the country has become known for.
If you are looking for advice or recommendations as to where to go, simply browse through the Dental Departures site to find unbiased information about everything dental tourism-related.
Dental Departures have used these reviews and our insider knowledge to find you a selection of clinics in Mexico that you can rely on:
Dental Implant Prices in Mexico
Zygomatic implants in Mexico are much more affordable than clinics in the US and Canada, averaging around 68% less than.
For instance, the price for dental implants in the US is almost USD $4,000, with prices in Mexico for the same course of treatment between USD $900 and $1,500.
Please note that these are average prices calculated at the time of writing. You can click through to our linked clinics above or browse through our full list of dental implants clinics in Mexico to see up-to-date prices.
Getting Started with Dental Departures
When looking to secure the best prices for zygomatic implants in Mexico, Dental Departures can help you along the way in making massive savings. Give our Customer Care Team a call or send us a message via our online chat function to get started today.
Sources:
Zygomatic implants. For.org. Website accessed: 8 November 2020. https://www.for.org/en/treat/treatment-guidelines/edentulous/treatment-procedures/surgical/surgical-protocols-maxilla/zygomatic-implants
Dental implants. NHS. 28 August 2018. https://www.nhs.uk/live-well/healthy-body/dental-treatments/#dental-implants
Bone Graft For Dental Implants: Understanding The Possibility. Colgate. Website accessed: 8 November 2020. https://www.colgate.com/en-us/oral-health/implants/bone-graft-for-dental-implants-understanding-the-possibility