Planning to shape up your smile with the All-on-4® treatment concept by Nobel Biocare?
Cancun clinics can help you achieve a stable replacement for your missing teeth. To help you prepare for the procedure, here are some helpful tips:
1. Find a reputable clinic
Find a reputable clinic in Cancun that offers dental restoration. Dental Departures can help you with this. We have an array of clinics that are screened based on their facilities, dentists' qualifications, accreditation, including reviews from real patients. Choosing to book with us gives you confidence that you'll be handled by a qualified professional.
2. Look for an implantology specialist
The key to a successful treatment is to find a specialist for your specific need. A full arch procedure requires dentists who are skilled and well experienced in full mouth restoration. The expertise of the dentists at Ocean Dental Clinic and Dentics can help you achieve natural-looking teeth with high-quality implants. Their experience gained from an international setting helps them to deal effectively with patients from the US and other countries.
You'd be happy to know that their qualifications are the same as the dentists in the US, Canada, and the UK. In fact, Ocean Dental Clinic and Dentics are comprised of U.S. Board Certified dentists and members of the American Dental Association (ADA).
With the use of cutting-edge technology like CBCT scan (cone-beam computed tomography) and CAD/CAM system (computer-aided design/computer-aided manufacturing), the dentist can optimally plan and place four implant posts into your jawbone. Cancun's top dentists will help bring back your gorgeous smile.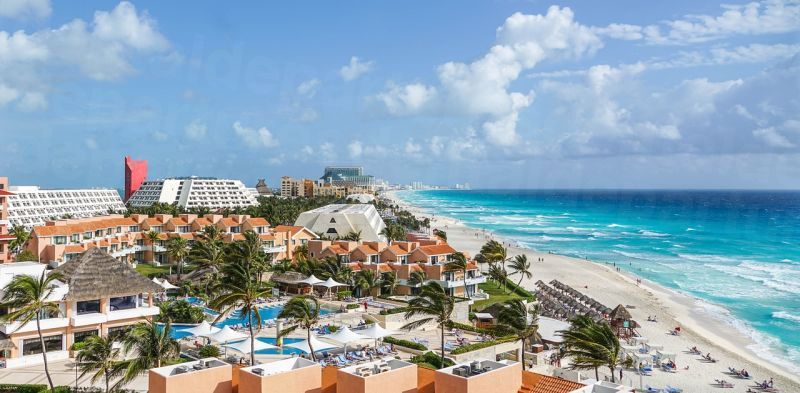 3. Open up your concerns with your dentist
During your consultation, feel free to talk to your dentist about your concerns and ask questions. They provide a personalized treatment plan for their patients. If you have dental phobia, don't hesitate to open up with your dentist. The dentists recommend Sedation Dentistry to make the patients comfortable during the procedure. Details about the treatment including the time frame, cost, and requirements will be discussed during your consultation. During the procedure, stay calm and trust your dentist.
4. Choose a comfortable place to stay
Choose a hotel near the clinic so you can easily go back to your room after the dental work. Clinics offering dental tourism provide hotel discounts, airport transfers, including shuttle services for visitors getting oral care in Cancun. Relax in the powdery white beaches of Cancun while recuperating from your dental procedure and enjoy the scenic attractions.
5. Follow your dentist's advice
Don't forget to follow your dentist's advice. With proper care, your new teeth can last a lifetime. Keep up with your daily oral hygiene and visit the dentist for teeth cleaning.
Learn more about maintaining your dental implants here.
What's Next?
Cancun's best dentist will restore your teeth at a reasonable price. Get in touch with our Customer Care Team by phone, email, or online chat.
Sources:
All-on-4® treatment concept. Nobel Biocare. Website accessed: 21 April 2021. https://www.nobelbiocare.com/en-no/all-on-4-treatment-concept
American Dental Association. Website accessed: 21 April 2021. https://www.ada.org/en
Care for your dental implants. TePe. Website accessed: 21 April 2021. https://www.tepe.com/uk/tips-and-advice/your-teeth/implant-care