With the sky-high prices of dental treatment in the U.S, Americans can't help but look for other options outside the country. One of the solutions they are looking into is the All-on-4® treatment concept by Nobel Biocare. Cancun's cost of treatment is lower than the US by as much as 70%.
The All-on-4® treatment concept is a solution for people who lost their precious teeth due to gum problems, injury, or other reasons. The procedure involves the placement of four dental implants into each jaw at an angle.
Want to know more about this? Read on to find out.
Dental Service: Cancun and USA
The dental services offered by clinics in the US are also available in Cancun. Clinics in Cancun provide General Dentistry to specialized treatment such as Gum Care, Oral Surgery, and Restorative Treatment including full arch dental implants. Additionally, they offer Dental Emergency Service and Sedation Dentistry for patients who are afraid to sit on the dentist chair.
Clinics in Cancun offer dental tourism. They assist tourists not only with treatment but also with travel-related activities. This includes airport transfer, shuttle service, hotel discounts, and tour packages. For a list of clinics offering dental tourism, check out Dental Departures where you can avail of exclusive discounts.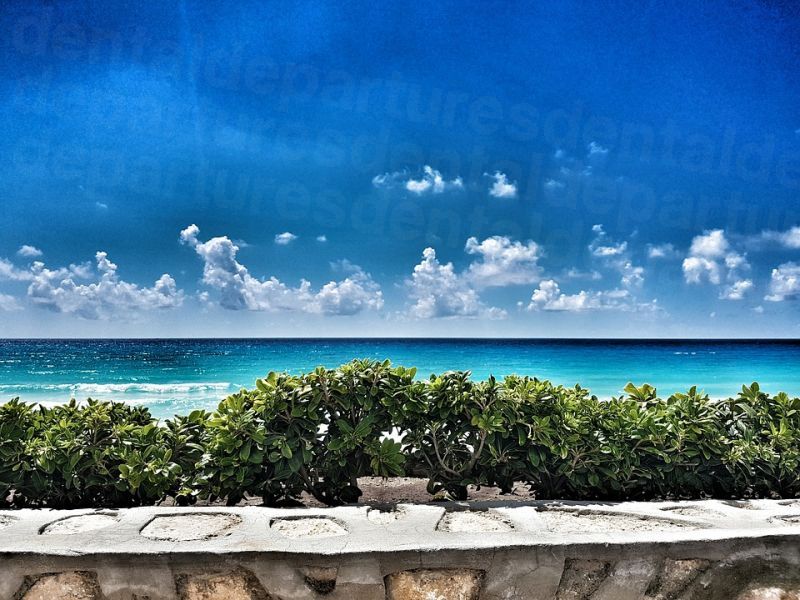 Best dentists: Cancun and USA
The qualifications of the dentists in Cancun are on par with their counterparts in the US. They completed their studies at prestigious universities in Mexico, the US and other countries. The dentists at Ocean Dental and Dentics are certified by the American Dental Association (ADA). At Ocean Dental, the team is headed by a specialist in restorative dentistry who is a U.S. Board Certified Dentist. The dentists' broad experience and exposure in an international setting helps them to deal effectively with the needs of patients from abroad.
Facilities: Cancun and the USA
Dentists in Cancun offer world-class facilities. A sophisticated treatment such as the All-on-4® treatment concept requires advanced technology to carry out the procedure. Cancun clinics are equipped with state-of-the-art technology such as cone beam computed tomography (CBCT scanning) and computer-aided design/computer-aided manufacturing (CAD/CAM) system to place the implants into the jawbone. It's the same technology utilized in the USA.
Price: Cancun vs. the USA
When it comes to the cost of treatment, there's a big difference between Cancun and the USA. For example, the All-on-4® treatment concept in Cancun costs around USD $4,000 (CAD $5,331). If you compare this to US, it's USD $12,300 (CAD $16,393). You'll get the same quality of treatment at a fraction of the cost compared with clinics in the US.
To find the best dentist in Cancun specializing in full-arch procedures, contact Dental Departures and book an appointment today.
Sources:
All-on-4® treatment concept. Nobel Biocare. Website accessed: 4 May 2021. https://www.nobelbiocare.com/en-no/all-on-4-treatment-concept
Implant-supported Full Arch Restorations. Consumer Guide to Dentistry. Website accessed: 4 May 2021. https://www.yourdentistryguide.com/implants-full-arch/
Kumar M, Shanavas M, Sidappa A, Kiran M. Cone beam computed tomography - know its secrets. J Int Oral Health. 2015. https://www.ncbi.nlm.nih.gov/pmc/articles/PMC4377156/