The main appeal of "dental tourism" is saving money on dental work that is significantly more expensive at home. However, there are concerns about stepping into the unknown with questions about the standard of care patients receive and the quality of materials used are common. You can be assured that you will receive high-quality care in Chiang Mai, Thailand.
Chiang Mai is a popular location in Thailand that offers high-quality dental care in a leading dental tourism destination. The best Thailand dental clinics are staffed by dentists who have trained abroad, and many clinics are accredited to agencies maintaining international standards.
Patients visiting Chiang Mai for dental crown work can expect to receive first-class treatment in clean and hygienic surroundings and be fitted with crowns made with the highest quality materials. The only difference from dental crowns you would receive at home is the price. Crowns are considerably more affordable in Chiang Mai.
Dental crowns can be made from a number of materials , including porcelain fused to metal and zirconia. The material you choose will affect the final price , but whatever material you choose will cost substantially less in Chiang Mai than in Australia, New Zealand, and other Western countries. In Chiang Mai prices start at AUD $325, compared to AUD $1,115 in Australia.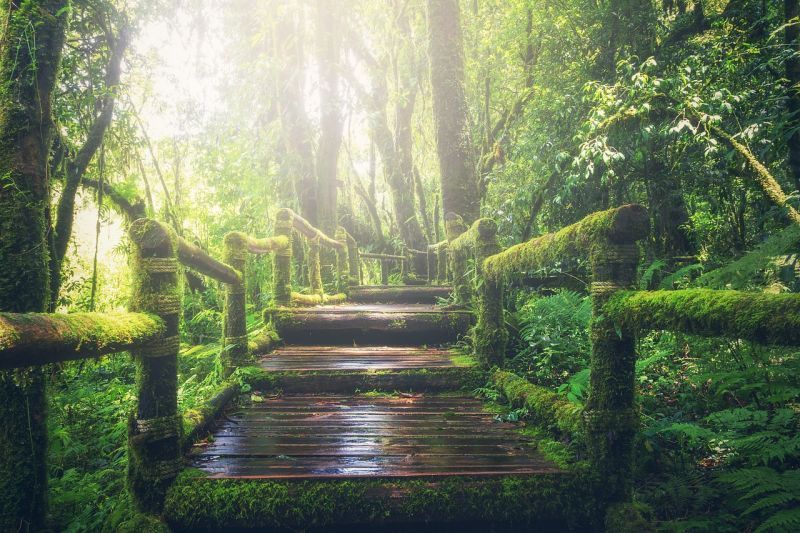 Chiang Mai is the largest city in northern Thailand and is easily accessible as it is home to an international airport only minutes away from the city center. Some 700 km (435 miles) north of Bangkok, Chiang Mai is situated amongst mountains and offers cooler weather than Bangkok.
As such Chiang Mai is popular with Dental Departures patients and they have recommended the following dental clinics for quality crowns:
Dental 4 You : an oral health care provider offering high-quality treatments from experienced dentists who completed their studies in Thailand and USA. They specialize in oral surgery, gum treatment, and restorative dentistry including crowns.
Kitcha Dental Clinic : Established in 1981, Kitcha Dental Clinic is now one of Chiang Mai's largest private dental centers. They offer advanced dental services, specializing in ceramic crowns, bridges, dentures, plates, root canal treatment, braces, and digital 3D CT scans.
Dental World Clinic : Conveniently located in the heart of the city and housed in a beautiful, modern glass-structured building, Dental World Clinic provides high-quality dental care in calm and comfortable surroundings. Their highly qualified team of dental staff, utilize modern technology to provide advanced treatments.
Dental Departures can provide information on crowns in Chiang Mai. To book or find out more connect with us today. We can pr ovide a personalized quote or book y our entire trip free of charge. If you are ready, you can schedule your appointment online with us today; it's free!
Sources:
Chiang Mai. Lonely Planet. https://www.lonelyplanet.com/thailand/chiang-mai-province/chiang-mai" target="_blank
What are Dental Crowns? WebMD. https://www.webmd.com/oral-health/qa/what-are-dental-crowns" target="_blank
Auger, Steve. Different Types Of Dental Crowns. Colgate Oral Care Center. https://www.colgate.com/en-us/oral-health/cosmetic-dentistry/bridges-and-crowns/different-types-of-dental-crowns-0215" target="_blank