In Koh Samui, Thailand, patients can use these, as well as other information, to gauge whether a particular facility or doctor is suitable for their needs.
Koh Samui is already a highly-popular tourist destination, but is also a great destination for affordable medical and dental tourism treatments. You may want to consider dental crowns treatment here, as part of your holiday, if you are already planning a holiday to the island.
A dental crown is an artificial restoration for a tooth. This is sometimes called a "cap" and like a cap, it covers the whole tooth. It fits over the remaining part of the tooth, providing strength and covering gaps. It looks just like your own natural tooth, so no-one would ever know. This cap can be made out of a porcelain, glass, gold-alloy or all-ceramic. You can choose from this given materials depending on your aesthetic tastes.
Choosing to book a clinic via Dental Departures ensures you will be seen by clinics that have been background-checked and verified to ensure that the dentists are qualified to perform the procedures. Dental Departures is a reliable source where you can confidently browse through different dental clinics around the world offering the best services for any of your dental needs. Aside from reviews, you can also access information relevant to dental services like: guarantees , promotions and the best clinics.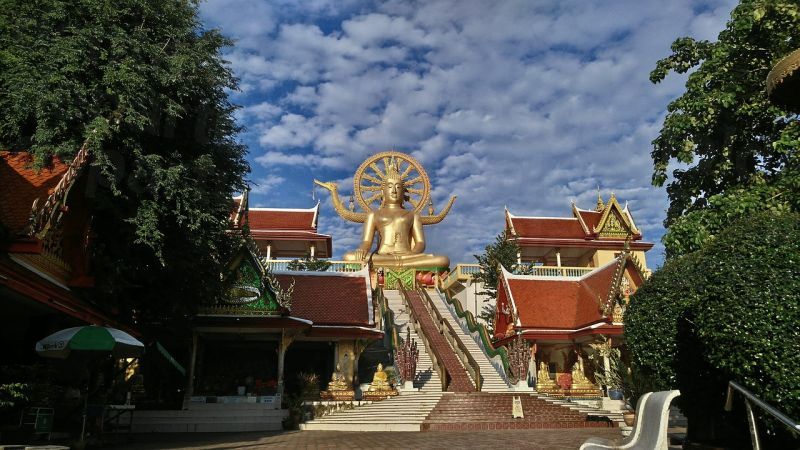 A quick price comparison shows patients just how affordable the prices are that Dental Departures have secured in Koh Samui.
PROCEDURE

US$

NZD$

AUD$

COMPARISON

DENTAL CROWNS

$ 1,164.00

$ 1,545.00

$ 1,505.00

INTERNATIONAL

$ 400.00

$ 549.00

$ 509.00

KOH SAMUI

34.40%

35.50%

33.80%

% PATIENTS PAY
It is worth mentioning that Koh Samui is offering the best dental care services with the clinics that Dental Departures has selected. Here are some of the best clinics and the dentists they have:
Chaweng Dental Care - Dr. Watchara Suksong, D.D.S., M.B.A. and Dr. Nuntida Lorprasertkul, D.D.S. are highly qualified in Oral Implantology and Endodontics.

SMILES @ LAMAI DENTAL CLINIC – Dr. Nuttapong Athikijrunruang, is an oral surgeon who performs preventive dentistry like teeth cleaning and crowns.

Beauty Smile Dental Clinic - Lamai Beach - Dr. Sirinate Sae-Wong, D.D.S., a friendly and accommodating dentist who delivers fillings, crown and bridges.

Beauty Smile Dental Clinic Chaweng 2 branch - Dr. Pangpipat Yubonpun, a dedicated specialist in root canal and porcelain fused to metal crowns.

Beauty Smile Dental Clinic Chaweng 3 branch – Dr. Parinyaporn Sri-on-tieng who provides services like crowns, fillings and dental implants.
The names of the dentists and clinics on the list given above are truly qualified to perform top quality dental treatments.
Have you found the dentist who can address your concern by reading dental crowns reviews in Koh Samui? Bring back your smile by having your dental crowns in Koh Samui and expect great and satisfying results.