Looking for an affordable dental implant clinic in Malaga?
Compare the price difference for the implants between London and Malaga. Low-cost dentistry is the main reason people from the UK travel to this Spanish city.
The savings not only help you cover the travel expenses but also of having a nice holiday in Spain. Take a look at the prices for dental implants in Malaga in contrast to London.
Dental Implant Prices: London vs. Malaga
First, consider the average prices for a single dental implant and the All-on-4® treatment concept (full-arch restoration) in London:
Dental Implants: £3,000 (€3,417)

Full-arch restoration: £19,382 (€23,130)
Now compare these figures to the starting prices charged by the top Marbella dental clinics:
Dental Implants: £1,086 (€1,300)

Full-arch restoration: £6,267 (€7,500)
Dental Implants: £1,088 (€1,300)

Full-arch restoration: £5,971 (€7,130)
Dental Implants: £1,086 (€1,300)

Full-arch restoration: £6,267 (€7,500)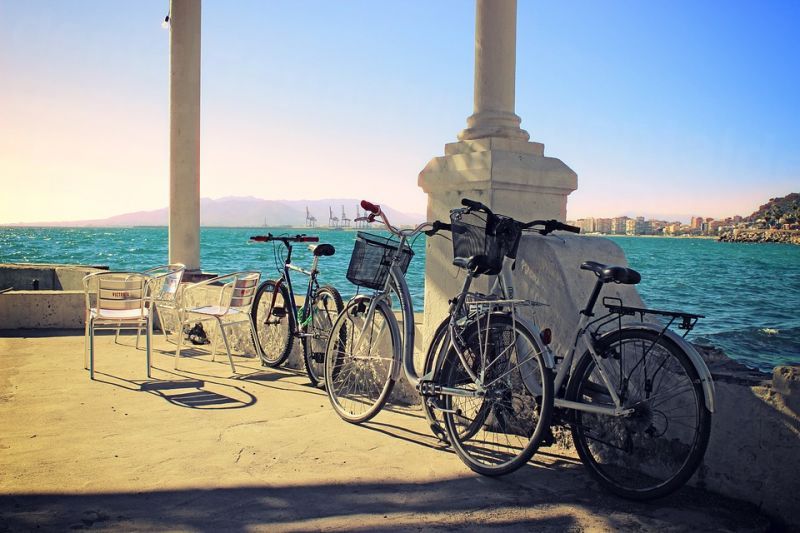 Quality of Care in Malaga
Whether you need dental implants or the All-on-4® treatment concept. Spain is the way to go. Each of the above dental implant clinics in Malaga is modern, well-equipped facility with Europe's finest dentists working there.
Make sure to ask for personalized quotes before you travel. The above figures are fine estimates but you should be clear about the specific expenses before you set out. You may be asked to provide some dental records before a clinic can give you a personalized quote. If you book through Dental Departures, you get warranties on the dental work and materials used.
Why Such Low Prices?
No need to worry about the quality of dental implants offered here. The main reason why dental implants are so affordable in Malaga is lower operating costs and living expenses. Unlike London, where running a dental practice, maintaining a dental facility and simply living is an expensive affair, Malaga is affordable. Moreover, the red tape that plagues businesses in the UK is largely absent in Spain. This also keeps the prices from shooting up.
Travelling from London to Malaga
Flights from London to Malaga are under three hours and cost on average £159. The typical room rates for three and five-star hotels are £120 and £453 per night respectively. The savings will more than cover the cost of travel and accommodation.
Malaga has a rich history and is full of youthful vigour. It is the city that gave the world Picasso and continues to give tourists multiple reasons to visit. From the numerous new art galleries to a thriving bar scene to a colourful food culture, Malaga offers something for everyone.
Trust Dental Departures' Listing
Granted, there may be some clinics in Malaga that are not up to the mark. Rest assured our screening process weeds out all such distractions. Here are some things our team does when vetting clinics:
Conduct onsite visits

Verify staff qualifications

Verify dental association memberships

Check malpractice, legal & criminal records

Collect authentic patient reviews
We can also connect you to past patients who have visited these clinics.
A growing number of Brits are traveling to Spain for dental implants. They enjoy the amazing prices, high-quality dentistry, sunny skies and exciting things they usually do not have time for. Implant procedures require two visits, about six months apart. So you can plan two getaways to Malaga and even to some other places in Spain.
The country was the second most-visited in the world in 2017, with an impressive 82 million visitors. It has been a popular vacation destination for decades. Now, after the London vs. Malaga dental implants price comparison, you know why dental tourists flock to this amazing Spanish destination.
Getting Started with Dental Departures
Thanks to Dental Departures, finding a dental implant clinic in Malaga has never been easier. Our listing of high-quality clinics is what every dental tourist needs.
Feel free to learn more about the clinics mentioned above and plan your dental holiday with help from our Customer Care Team.