Falling or missing teeth troubling you? Worry no more! Modern dentistry provides you the best solutions for missing teeth, and dental tourism makes these solutions affordable for you. Vietnam is an emerging tourist destination for dental work, especially for Aussies and Kiwis since they're close. For procedures like dental implants, reviews in Vietnam suggest that you can save up to 70% compared to home price. In this article, we examine the ins-and-outs of getting dental implants in Vietnam.
Reasons for Getting Implants
Getting dental implants placed in your mouth is a painful process. You can may even require prior bone graft surgery. So why should you go through all this trouble? More importantly, why shouldn't you get dentures to replace your missing teeth?
These questions can be answered simply by describing what dental implants are. These are replacement tooth roots, providing a stable base for your replacement teeth that are made to match your natural teeth. You can get more fixed or removable replacement teeth, and implants offer a solid foundation to support both.
The benefits are obvious. For starters, implants both look and function like natural teeth. What's more, they fuse with your jawbone, and thus boost your oral health as well. As a result, you will be to eat whatever you want without compromising bite strength or taste sensations. Most importantly, dental implants will boost your self-confidence, as you will not be hesitant to use or show your replacement teeth as you talk, eat, and smile.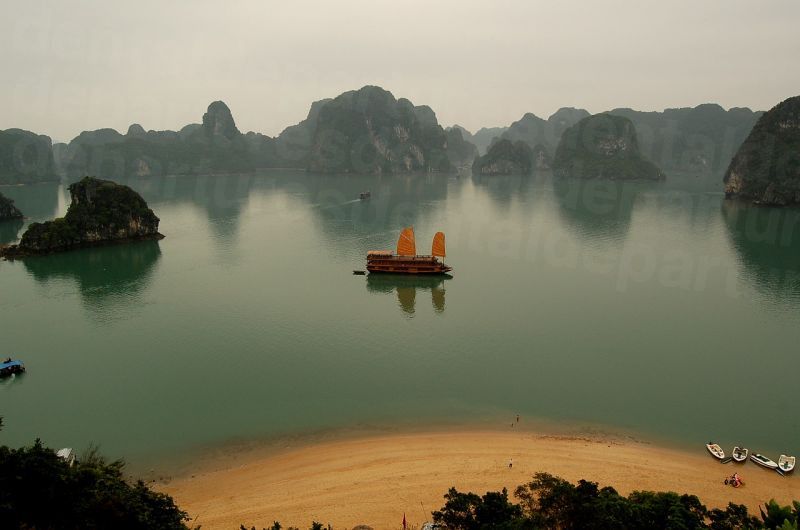 Reasons for Getting Implants in Vietnam
As already stated, dental implants are affordable in Vietnam unlike in Australia and New Zealand. Average prices for implants in these countries are AUD $5908 and NZD $5238. However, the average cost of dental implants in Vietnam is just AUD $1442 and NZD $1607. Thus, implants are 71% cheaper in Vietnam than in your home country.
What's more, implant prices vary from clinic to clinic. Since Vietnam is an emerging dental tourism destination, private clinics offer attractive prices to encourage tourists to come to their country. The best clinics for dental implants in Vietnam are listed below. If you do your research and gather quotes from multiple sources, you can even get lower prices than what is quoted above.
While dental implants are cheap in Vietnam, the quality is in no way inferior to the countries just mentioned. That is why around 100,000 dental tourists visit Vietnam every year, according to the statistics provided by the Vietnam National Administration of Tourism (VNAT). This number is expected to reach 250,000 in the next five years.
So if you need information on dental implants, reviews in Vietnam are a great resource. You can also seek referrals from previous patients. Do your research, and schedule an appointment right away.