How to save more on an affordable dental veneers price? Tecate is where you should go.
More and more dental tourists are searching for an affordable dental veneers price. Tecate is also known as 'Pueblo Magico' or "magic town". The town is not only popular for its natural beauty, history and cultural relevance but also as an ideal and upcoming dental destination in Mexico.
Tecate is a second home for people from North America, especially Californians. When it comes to accessibility and convenience, nothing can beat Tecate. There are countless visitors traveling across the US-Mexican border every day for many reasons including dental and medical care. And what makes the dental service more attractive in Tecate? Well it is considerably cheaper than American dental price.
Dental veneers are among the procedures in cosmetic dentistry that transform damaged, stained and twisted teeth into a beautiful smile. At Dental departures have verified several clinics you can choose from if you are planning a dental procedure in Tecate, Mexico.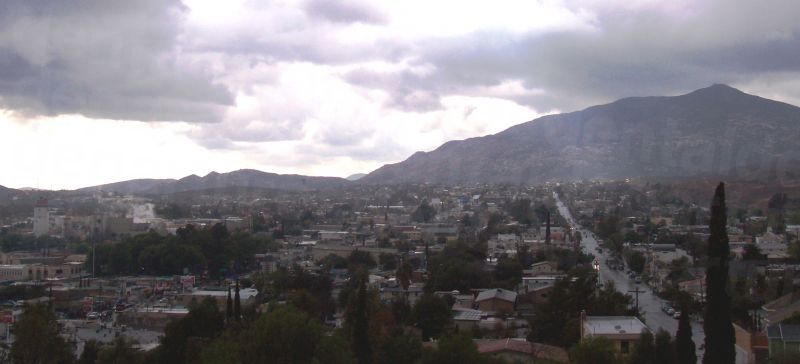 Based in Tecate, Mexico, DentiCentro is a one-stop solution for an extensive range of dental treatments and services. It is owned and founded by Dr Del Refugio Fraga Ibarra, who is a specialist in permanent prosthetics and nuerofacial dentistry. The clinic has an awesome team of dentists who can perform superior general and specialist dentistry.
Promoting healthy and beautiful teeth for more than 7 years, the clinic provides patients with effective treatments using cutting-edge equipment and the latest techniques. DentiCentro believe that preventative care is needed for good dental health.
Dr Gaston Castro is an expert in endodontics and a graduate of the University of New York. He regularly attends conferences, summits and courses to keep him updated with recent techniques and technology in dentistry. After working in many countries abroad, he went back to Mexico to work in the field of dental orthopedics serving adults, teenagers and children.
The dental staff delivers the best results in dental care, from a simple cleaning to full mouth rehabilitation. DentiCentro uses the most advanced technologies and adheres with international standards. Their clinic provides a calm and friendly environment for patients undergoing dental treatments.
With top-class facilities at DentiCentro patients can enhance their dental health at a patient-friendly price.
In order to give you an idea of the estimated dental cost, here's the dental veneers price list prepared by us. Patients can check out how much they save on a dental veneers procedure in Tecate, Mexico.
INTERNATIONAL PRICES VS. TECATE, MEXICO PRICE.
PROCEDURE

USD$

CAN$

AUD$

COMPARISON

DENTAL VENEERS

$ 1,245.00

$ 1,599.00

$ 1,623.00

INTERNATIONAL

$ 477.00

$ 608.00

$ 620.00

TECATE

38.30%

38.00%

38.20%

% PATIENTS PAY IN TECATE
When it comes to a pocket-friendly dental veneers price, Tecate is a champion for neighboring southern US states and other foreign patients. While there are a lot of dental clinics offering dental veneers in Tecate , you still have to look for the reputable ones. At Dental Departures have verified the quality of care they offer to ensure that patients get the right treatment and care for any procedure.