If you are from America, Canada or Europe and want to travel abroad to enjoy a memorable holiday while getting your implants done, you are especially in the right place.
Let us point you towards the best options in Cancun for your dental implant needs, including the zygomatic type and full mouth restorations with implants.
Dental Implants in Cancun
Dental Implants are the next best thing to your own teeth and are far superior to dentures. They are permanently fixed, and look, feel and act in exactly the same way as your own tooth or teeth would.
Cancun is now one of the leading destinations for dental tourism in the world. The prices are almost 65% cheaper than in the USA, Canada and Europe, and with the all-year-round perpetual holiday atmosphere and lifestyle, it's no wonder that so many people now make Cancun their first port of call for low-cost dental treatments.
The cost of dental implants in Cancun is dramatically lower than in the West, almost 70% cheaper, so all you need to do now is find a recommended clinic that adheres to Western dental principles.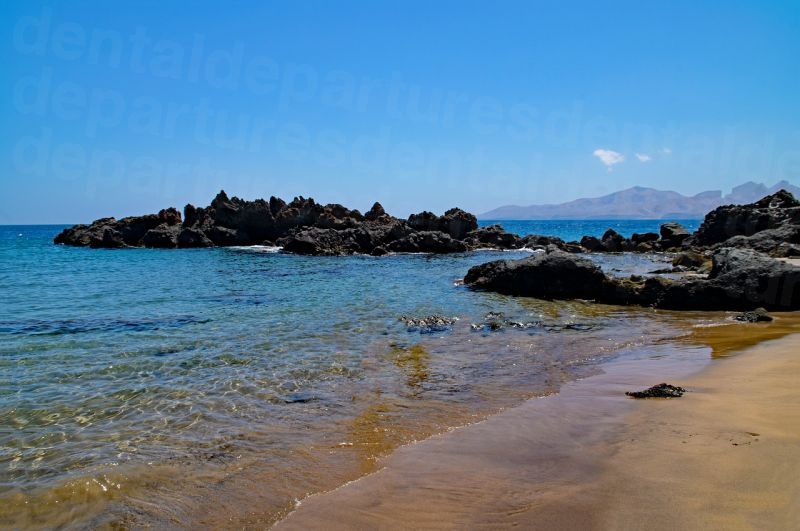 Implants Clinics in Cancun
You can find the best selection of clinics in Cancun for your dental implant needs by using our online portal, Dental Departures.
At Dental Departures, our highly rated clinics come recommended by lots of former patients from across the Western world, and we do a number of background checks to ensure our clinics adhere to high international standards while offering competitive pricing.
If you want to find clinics you can trust to do a first-rate job, here they are:
Prices for Dental Implants in Mexico
The implants cost in Cancun is changing the way we purchase our dental treatments. Dental implants in Cancun are staggeringly cheaper than in the USA or Canada, so much that you can literally save thousands of dollars just by getting these treatments in Mexico.
Here is an example of prices for dental implants in Mexico when you want to make massive savings:
Single implant treatment in Cancun: USD $1,250 (CAN $1,593; UK £971; Euro €1,064; Aus $1,593; NZ $1,727);
Compared to the prices in the USD at $3,913 (CAN $5,027; UK £2,928; Euro €3,480; Aus $5,098; NZ $5,238)
The Bottom Line
The dental implants cost in Cancun, Mexico, is so affordable that you can fly to Cancun, have your treatments, relax on the beach and save thousands of dollars! To get started, connect with us here.
Sources:
Zygomatic implants. For.org. Website accessed: 4 May 2021. https://www.for.org/en/treat/treatment-guidelines/edentulous/treatment-procedures/surgical/surgical-protocols-maxilla/zygomatic-implants
Why Go to Cancun? US News. Website accessed: 4 May 2021. https://travel.usnews.com/Cancun_Mexico/