Americans with dental issues such as cracks and missing teeth are interested in getting a full mouth restoration. Cancun pops into their minds because of the quality and affordability of oral care in this city, particularly when it comes to restorative implant treatments, not to mention its idyllic beaches.
What is full mouth restoration?
Full mouth restoration, also known as full mouth reconstruction, means restoring all of the teeth in the upper and lower jaws.
Full mouth reconstruction is performed when the teeth have been lost due to injury or gum disease. Teeth that are damaged due to long-term acid erosion may require full mouth restoration. Jaw pain and bite problems may need to be treated with orthodontic treatment.
What treatments are involved?
Depending on the extent of the problem, the dentist will recommend options such as:
Dental implants
Crowns
Dentures
Bridges
Veneers
Braces
In some cases, surgical procedures such as bone graft and sinus lift are carried out to improve the function as well as the facial appearance of the patients.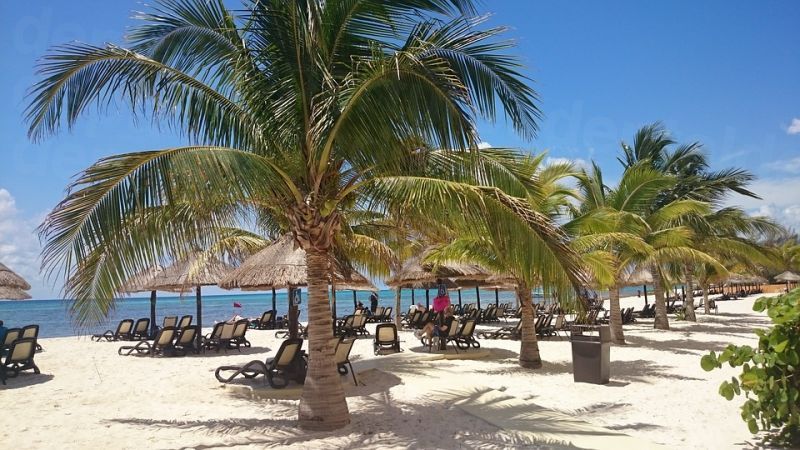 Where can I get full mouth reconstruction in Cancun?
If you want to get a full mouth restoration in Cancun, clinics like Ocean Dental and Dentists offer high-quality treatment at a reasonable price.
The top clinics provide superior dental service and modern facilities with internationally trained dentists. They cover a wide array of dental services ranging from Preventive care to specialized treatments such as Orthodontics, Restorative Treatments, Periodontics (gum care), Oral Surgery including full mouth restorations.
They invest in the latest technology such as cone beam computed tomography (CBCT) and computer-aided design/computer-aided machine systems (CAD/CAM) that are used in the preparation and creation of dental restorations.
The dental professionals handling the treatment have the same qualifications as their counterparts in the US, Canada, and the UK. Ocean Dental and Dentics are comprised of dentists who are certified by the American Dental Association (ADA). Dr. Irma Gavaldon, a specialist in Restorative Dentistry at Ocean Dental, is a U.S. Board Certified Dentist. Over the past 30 years, she has been providing quality dentistry. Her specialties include full mouth restoration, complex restorative cases, implant rehabilitation, smile makeovers, and cosmetic dentistry.
What's the cost of full mouth restoration in Cancun?
The cost of full mouth restorations in Cancun is lower compared to the US, Canada, and the UK. Prices of dental services depend on the number of teeth involved, type of dental material, and other factors. Below are typical prices of dental treatments in Cancun:
Dental Implants in Cancun: USD $2,000 (CAD $2,664; UK £1,600) / Compared to Dental Implants in US and other countries: USD $3,900 (CAD $5,195; UK £3,121)
All-on-4® treatment concept in Cancun: USD $11,000 / Compared to the US and other countries: USD $32,300.
Crowns in Cancun: USD $437 / Compared to Crowns in the US and other countries: USD $1,200
What's Next?
If you need to restore your damaged teeth, Dental Departures can help you find the best dentists. Cancun dentists can bring back your smile with natural-looking and well-fitted teeth. Consult a specialist in full mouth restoration. Cancun clinics listed on our website are verified to ensure patients' safety. For an appointment, get in touch with Dental Departures' Customer Care Team, or book online.
Sources:
Types of implants and techniques. American Academy of Implant Dentistry. Website accessed: 22 April 2021. https://www.aaid-implant.org/dental-implants/types-of-implants-and-techniques/
Mancuso, Antonio, DDS, MAGD. Treatment Planning: The Full Mouth Reconstruction. Oral Health Group. 23 November 2016. https://www.oralhealthgroup.com/features/treatment-planning-full-mouth-reconstruction/
Gum Disease Treatment. American Dental Association. Website accessed: 22 April 2021. https://www.ada.org/en/press-room/news-releases/2015-archive/july/the-american-dental-association-releases-guideline-on-gum-disease-treatment