Cabo San Lucas offers dental crown treatment at inexpensive prices. A popular tourist destination in Mexico, Cabo allows you to combine a luxury holiday with more affordable essential dentistry.
Cabo San Lucas is home to highly-skilled, internationally-trained dental surgeons and state-of-the-art, custom-built facilities. As such, you will be delighted with the results as the standard of care for dental crowns in Cabo San Lucas is the same as at home.
Dental crowns replace broken, misshapen or unattractive teeth. Whether you choose to undergo the treatment for purely cosmetic reasons, or you need to strengthen a tooth after a filling or root canal procedure, Cabo San Lucas can help you save money.
Recommended Dental Crowns Clinics in Cabo San Lucas
Dental Departures has compiled a list of quality-checked dental crown clinics and hospitals in Cabo San Lucas. All the clinics listed have been vetted to ensure that they adhere to international standards for health, safety, and hygiene.
As a result, Cabo San Lucas is popular with Dental Departures patients and they have recommended the following facilities:
Located at the southern tip of the Baja California Peninsula, this clinic is ideally placed for patients to enjoy the many amenities and stunning scenery. The facility is led by Dr. Arciga, a highly-respected
dentist from Cabo San Lucas
who graduated from the University of Michoacana Dental College and has post-graduate qualifications from both the Canadian Dental Implant Institute and the Instituto Mexicano de Implantologia.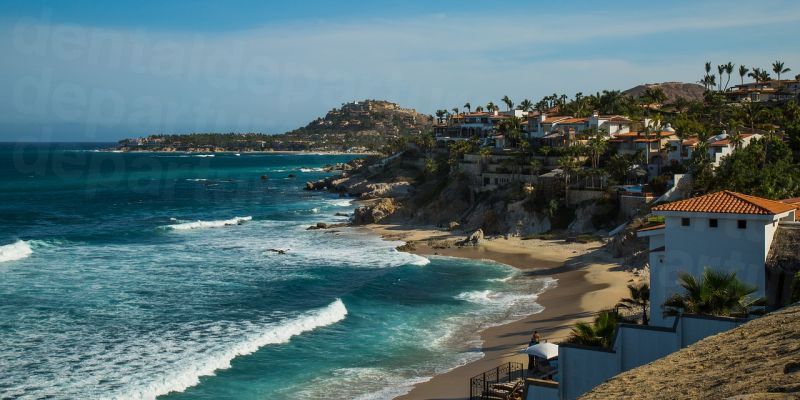 This clinic is home to a team of highly skilled dental professionals who deliver high-quality dental care. Services offered range from general dentistry to specialist treatments including endodontics, orthodontics, prosthodontics, and maxillofacial surgery. The contemporary facility utilizes modern technology and dental equipment. It also uses recognized brands of dental materials. The clinic observes high standards on safety, hygiene, and sterilization practices.
This clinic is part of the Dentistas Asociados group of dental clinics. Established in 2005 the clinic has three modern treatment rooms full of sophisticated equipment. It offers a range of treatments and their highly skilled and experienced staff use only the highest quality, branded materials.
How Much are Dental Crowns in Cabo San Lucas?
Cabo San Lucas is significantly less expensive than western countries as illustrated in the comparison table below:
Country Price in Cabo San Lucas Domestic Cost
United States USD $380 USD $1,000
Canada CAD $486 CAD $1,279
Australia AUD $501 AUD $1,320
New Zealand NZD $557 NZD $1,466
United Kingdom GBP £287 GBP £756
Europe EUR €323 EUR €852
Getting Started
Cabo San Lucas offers excellent dental crowns at affordable prices in a nearby paradise resort. Contact our Customer Care Team to find out more about dental crowns or to book your appointment today. Or you can schedule your appointment through us, directly online: it's free!
Sources
Cabo San Lucas. Lonely Planet. Website accessed: 16 May 2021. https://www.lonelyplanet.com/mexico/baja-california/cabo-san-lucas
Dental Crowns. WebMD. Website accessed: 16 May 2021. https://www.webmd.com/oral-health/guide/dental-crowns#1
Dental Crowns. Colgate Oral Care Center. Website accessed: 16 May 2021. https://www.colgate.com/en-us/oral-health/cosmetic-dentistry/bridges-and-crowns/crowns