When you are on vacation, tooth fillings do not easily come to mind. However, in Cabo San Lucas, a popular holiday destination in Mexico, many visitors have discovered high-quality dental care available for a fraction of the price back home. Deploying modern techniques, Cabo dentists can quickly and painlessly treat your teeth in an hour or two, sending you on your way with significant cost savings.
Dental fillings have low treatment time and downtime, so they are a good option if you are mixing a holiday with dental treatment. There will be minimal impact on your busy vacation schedule.
Dental fillings are used to restore structural tooth defects such as holes, cracks, and decay. These cavities may cause heightened sensitivity or pain. If the cavity is not filled, further damage to the tooth can occur, and there is a potential risk of the root becoming infected. That can result in the need for a root canal treatment, a dental crown or even cause the loss of the tooth, all of which should be avoided if possible.
What Does the Treatment Involve?
Dentists in Cabo San Lucas provide superior dental fillings using the same materials as their American counterparts. Two types of dental filling are generally used, depending upon how severe the tooth decay is:
Direct Fillings - These are the easiest, quickest and most common option. Nearly everyone has undergone a dental filling and the whole process can be completed in as little as half an hour.

Indirect Fillings – This option is used when a larger portion of decay needs to be removed. Normally this is a custom restoration and a crown (replacement tooth) is applied to the remaining tooth after the decay has been removed. This treatment takes longer as it requires the measurement and fabrication of a crown.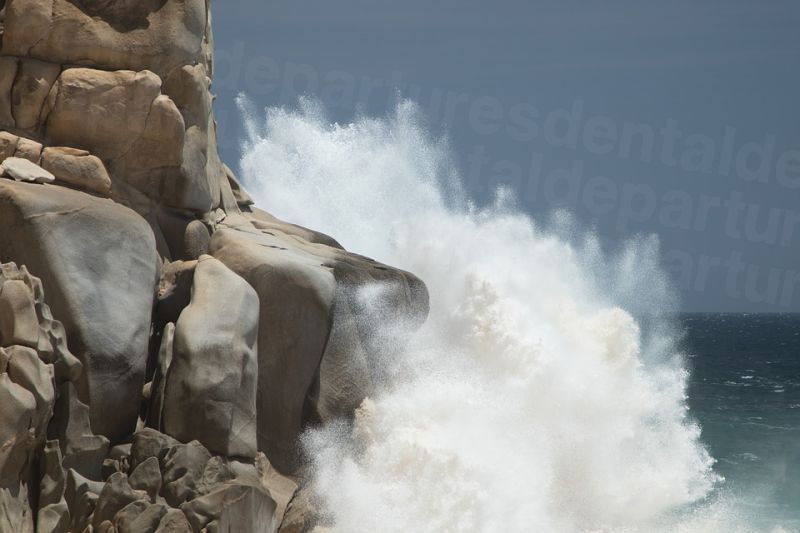 How Much Does it Cost?
Dental fillings in Cabo San Lucas are significantly cheaper than back at home as shown in the comparison table below:
| | | | | | | |
| --- | --- | --- | --- | --- | --- | --- |
| | USD | CAD | AUD | NZD | GBP | EUR |
| Price of Tooth Filling in Home Country | $130 | $166 | $171 | $190 | £98 | €110 |
| Price of Tooth Filling in Cabo San Lucas | $80 | $102 | $105 | $117 | £60 | €68 |
The prices above are per filling so you can save a larger amount if you have more than one filling, or your whole family joins you for treatment.
Recommended Clinics in Cabo San Lucas?
Cabo San Lucas is home to a number of high-quality dental fillings clinics and hospitals . All of the following facilities have been highly recommended by Dental Departures patients who have undergone their treatment in Mexico:
Cabo San Lucas Dental has been delivering first-class dental procedures for over thirty years. It is ideally located in central Cabo San Lucas, which allows patients to enjoy the many amenities and stunning scenery of the Baja California Peninsula without spending time traveling to the clinic.
Dental Station is part of the Dentistas Asociados group of dental clinics. This clinic, like the rest of the group, offers high-quality care from experienced dentists in a modern facility.
Established in 2005, Dental Santa Fe provides a full range of general dental services, including preventative care and dental fillings. The highly qualified dentists use sophisticated equipment in a spotlessly clean facility that provides world-class care.
Getting Started
Tooth fillings are an excellent way to save money on your dental and vacation costs. Cabo San Lucas has high-quality dental facilities offering affordable care so book your appointment online today, or contact a member of the Dental Departures Customer Care Team.
Sources:
Cabo San Lucas. Lonely Planet. Website accessed: 17 May 2021. https://www.lonelyplanet.com/mexico/baja-california/cabo-san-lucas
What Are Indirect Fillings? WebMD. Website accessed: 17 May 2021. https://www.webmd.com/oral-health/qa/what-are-indirect-fillings
What is a Dental Filling? Colgate Oral Care Center. Website accessed: 17 May 2021. https://www.colgate.com/en-us/oral-health/procedures/fillings/what-is-a-filling