Mexicali is accessible to Americans seeking affordable, high quality treatment. If you're planning to visit the city for oral care, make sure to prepare everything, including your special pass for the Medical Lane. A Mexicali Medical Lane pass will help you get back to and from the U.S. without waiting for a long time at the Border. Just present the special pass along with your official U.S. identification card and license plate. Here are some additional tips to help you achieve a stress-free dental holiday in Mexicali.
Tip #1 Find a clinic in Mexicali
Before you hit the road, it's important to search for a dental clinic in Mexicali offering high quality treatment. This is where Dental Departures comes in. We can help you find the best clinic in Mexico. Browse our list of quality-checked clinics that are screened based on their facilities, dentists' qualifications, and professional memberships. We also checked the services they provide and the prices of the treatment. Choosing to book with us will lead you to the right clinic that will give you effective treatment.
Clinics in Mexico offer a wide range of dental services covering General Dentistry and specialized treatments such as Periodontics (gum care), Orthodontics, Restorative Dentistry, Root Canal Therapy, Children's Dentistry, including Oral Rehabilitation. They provide modern facilities with hi-tech equipment such as digital x-rays (Periapical, Cephalometric, Panoramic), lasers, and sterilization units.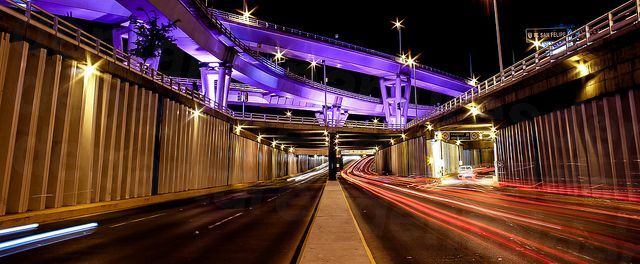 Tip#2 Look for specialist
Find a specialist for your particular need. For example, if you need a specialist in root canals, consult a specialist in Endodontics who is an expert in restoring badly decayed teeth. Clinics in Mexicali are staffed with specialists in different fields like Cosmetic Dentistry, Orthodontics, and Oral Surgery who can help your achieve optimal results.
Tip #3 Prepare your dental records
During the consultation, the dentist will review your dental as well as your medical condition. It's best to prepare your dental records, which will be used by the dentists in preparing a treatment plan for you. If you have a copy of your dental x-ray, bring it with you.
Tip#4 Check the cost of treatment
Check the cost of treatment and compare it with the rate in the US. You'll be surprised that the cost of treatment is lower compared at home. For example, the estimated price of Root Canal Treatment with a standard crown in Mexicali is USD $580 (CAD $783). In the U.S., it costs around USD $2,200 (CAD $2,969). That's a big saving on your dental expenses.
Tip #5 Discuss your concerns to the dentist
Discuss your concerns about the treatment to the dentist. The dentists in Mexico can prepare a treatment plan based on your needs and budget. Feel free to ask questions. By the way, don't forget to get a Mexicali Medical lane pass so you easily get back home. The dentists in Mexicali will provide U.S. citizens with a pass for Medical Lane. Mexicali dental clinics will help you experience a convenient dental holiday in the city. For an appointment with the clinic, get in touch with our Customer Service Team.