Preparing for your dental visit to Tijuana will save you both time and money? For example, you can easily get to and from your Mexico dentist using the Medical Lane, cutting the often-long queues of traffic at the border.
Tijuana dental clinics will provide you a Medical Lane pass so you can avoid the long lines at the Border. Just present the Medical Lane pass along with your U.S. Passport Card and license plate to the officials at the border.
Here are other tips that will surely help you enjoy a convenient and comfortable dental vacation in Tijuana, Mexico.
1. Search for a clinic in Tijuana
Search online for the best clinic in Tijuana. Browse Dental Departures' list of quality-checked clinics in Tijuana. We performed background checks such as on-site visits, verification of the dentists' qualifications, and professional memberships. Choosing to book with us will help you find the right oral care provider in Tijuana.
Making an appointment ahead of time will prevent you from landing in the wrong clinic that is not verified.
2. Know the services they provide
Know the types of dental services that they provide. Our quality-checked clinics offer dental tourism, which means that they assist international patients with treatment and travel. Clinics in Tijuana cover a variety of treatments such as General Dentistry, Gum Treatment, Root Canal Therapy, Restorative Dentistry, and Oral Surgery.
The dentists handling the procedures are well trained and skilled in improving your oral health. They specialize in Endodontics (root canals), Orthodontics, Cosmetic Dentistry, Oral Rehabilitation and other fields. The dentists in Tijuana are certified by organizations like the American Dental Association (ADA). This means they use the same standards back home. They also use the same techniques and technology as in the U.S.
Check out clinics like: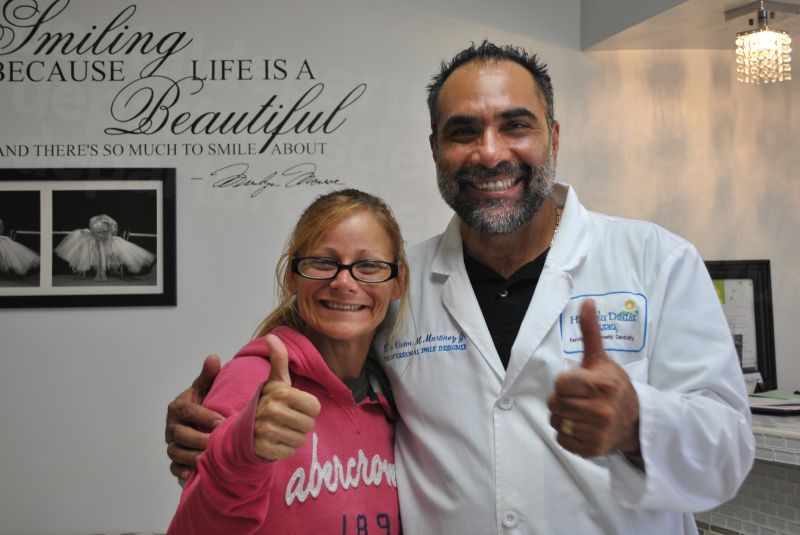 3. Check the prices
Check the cost of treatment in Tijuana and you'll discover that the price is lower than in the U.S. For example, restoring your teeth with dental crowns in Tijuana would cost around USD $450 (CAD $607). In the U.S. it's USD $1,218 (CAD $1,644). You'll save on your dental expenses for high-quality treatment.
[Please note that these are estimated prices at the time of writing. See our individual clinic listings for latest prices.]
4. Prepare your dental records
Prepare your dental records that will be used by the dentists in Mexico during your consultation. If you have a copy of your dental x-rays, bring it with you and present it to the dentist in Mexico.
5. Remember to ask about Tijuana Medical Lane
Feel free to ask the dentist about the treatment. Don't hesitate to ask questions because they can prepare a treatment plan customized to your needs. Remember to ask about the Tijuana Medical Lane pass so you can return to the U.S. without delay. You'll come home with newly restored teeth and enjoy a hassle-free dental vacation.
You can learn more about how to get a Medical Border Pass here.
What's Next?
On your trip to Tijuana, prepare everything including the requirements needed to secure a special pass for Medical Lane. Tijuana clinics will help you experience a pleasant dental trip. Let Dental Departures help you find a clinic in Tijuana. Get in touch with our Customer Care Team to book an appointment.
Sources:
American Dental Association. Website accessed: 4 April 2021. https://www.ada.org/en
Border Mexican Insurance Services. How to Get a Medical Pass to Expedite Border Crossing. https://www.mexborder.com/How-to-Get-a-Medical-Pass-to-Expedite-Border-Crossing.aspx
Anatomy of a smile makeover. Dentistry IQ. Website accessed: 2 April 2021. https://www.dentistryiq.com/dentistry/restorative-cosmetic-and-whitening/article/16348488/anatomy-of-a-smile-makeover