If you happen to be in Poland on holiday or on business and are thinking of unique ways to take advantage of the low-prices while you are here, maybe we can help with this teeth cleaning review.
Dental Tourism in Poland
Poland is a dental tourism destination that can live with the standards of clinics in the West while offering prices that are jaw-droppingly cheaper. Although nobody flies into Poland just to take advantage of cheap teeth cleaning, if you are passing through on business, which many people do, or are here on holiday, you can make some massive savings on dental treatments.
Obviously, when it comes to Polish teeth cleaning clinics and other dental tourism options, the capital city of Warsaw is the main place to go. Warsaw is a very beautiful city with a rich culture and past. You can check out some of the stunning attractions such as Warsaw Old Town, the Royal Castle, Wilanow Palace and Lazienki Palace while you are here.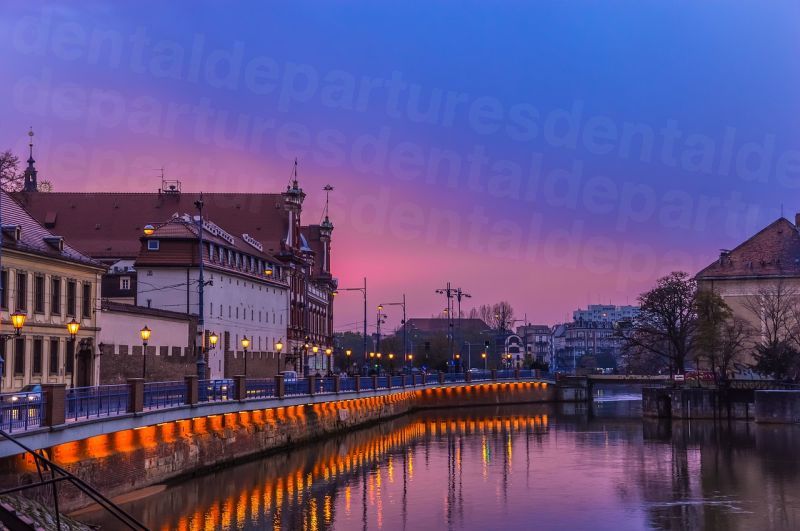 Other popular destinations in Poland for dental tourism includes Szczecin, which is also a beautiful city near the German border that has been popular with Scandinavian dental patients for many years. Szczecin offers a more laidback experience and is situated near to the Baltic Sea.
Affordable dental Clinics in Poland
Dental clinics in Poland, such as Fabdent Clinic in Warsaw are at the top of the tree.
Fabdent has become a very popular dental clinic in recent years, which is mainly due to their young and dynamic team of dentists who have injected real flair and guile into the Warsaw dental industry. They are experts in all manner of implantology and also offer some of the best teeth cleaning treatments in this part of the world. If you are looking for a highly recommended clinic in Poland, Fabdent Dental Clinic in Warsaw is an inspired choice.
Teeth Cleaning Prices in Poland
If you want to learn more about teeth cleaning prices in Poland so you can get yourself and unbeatable deal, it is important to know the local prices. Here is an example of the affordable teeth cleaning prices in Poland on average in comparison to prices in the West: US $150 (CAN $192; UK £112; Euro €126; Aus $195; NZ $213), compared to the prices in the US $668 (CAN $825; UK £497; Euro €568; Aus $849; NZ $927).
If you are in Poland and want to take advantage of the affordable dental tourism scene while you are here, you need to read all of this teeth cleaning review. Poland has a handful of clinics that are literally offering some of the cheapest dental prices in the world. Book today before the prices go up and you miss out on a bargain.