Based in Tijuana, Mexico, Harmony Dental Studio are a fully licensed family dental clinic offering a complete range of dental treatments to patients of all ages. With experienced, fully trained, licensed professionals throughout the business, Harmony deliver high quality dental care in a comfortable and relaxing atmosphere.
Background on Harmony Dental Studio
Harmony Dental Studio were founded and are owned by Dr. Victor M. Martinez. A graduate and well respected alumni of the Universidad Autonoma Nacional de Mexico (UNAM), Dr. Victor is one of the pioneers of dental tourism in Mexico , having been providing outstanding dental healthcare for over 30 years now.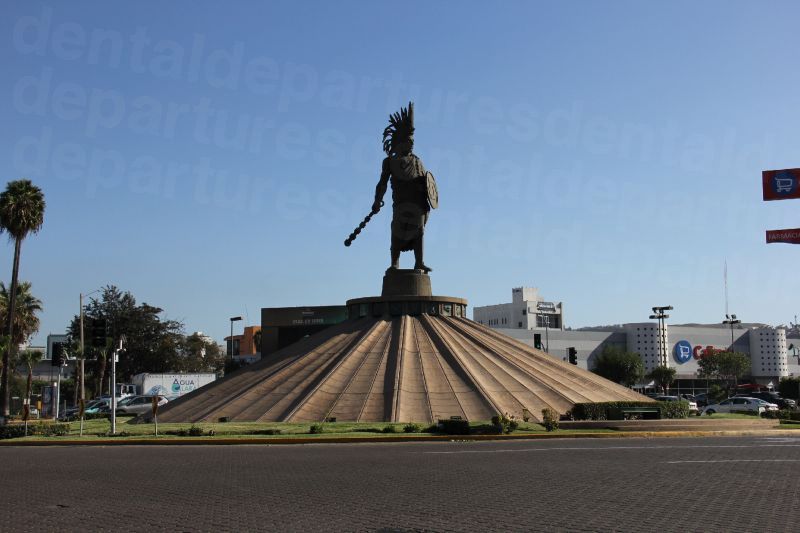 Dr. Victor has honed his dental skills in Mexico and the United States and is a member of the American Dental Association (ADA). He is uniquely qualified in the fields of both general and cosmetic dentistry and also possesses several specialist disciplines that include Orthodontics, Periodontics, dental implants and crowns – making him one of the most sought-after and respected Tijuana dentists currently practicing in Mexico.
Treatments at Harmony Dental Studio
There are a wide range of dental procedures available at Harmony and, with Dr. Victor's experience and expertise, you can get the best dental implants Tijuana has to offer. They also perform other specialist treatments such as root canals, dentures, crowns, orthodontics, periodontics, ZOOM! whitening and cosmetic dentistry. Dr. Victor is also a certified and authorized Invisalign* provider.
Their full list of treatments include:
Checkups and Cleaning

Teeth Whitening

Dental Implants

Damon Clear™ Braces

Invisalign™

Bone Grafts

Orthodontics

Periodotonics

Family Dentistry

Root Canal Therapy

Crowns and Bridges

TMJ/Headache Treatment

Dentures

Comfort and Sedation

Full Mouth Restoration

Sleep Apnea and Snoring

Denture Stabilization

Sinus Lift

Minimal Prep Porcelain Veneers
How Much Can I Save at Harmony Dental Studio?
On average, treatments are between 60%-70% cheaper at Harmony compared to standard domestic prices in the United States or Canada. See below for some typical examples:
Harmony U.S. Saving
Dental Implants (US $): $1,200 $3,913 69%
Root Canal (US $): $330 $1,275 74%
Dental Fillings (US $): $60 $155 61%
Harmony Canada Saving
Dental Implants (CAD): $1,610 $5,026 67%
Root Canal (CAD): $443 $1,636 72%
Dental Fillings (CAD): $81 $199 59%
Harmony Australia Saving
Dental Implants (AUD): $1,600 $5,098 68%
Root Canal (AUD): $440 $1,660 73%
Dental Fillings (AUD): $80 $202 60%
Harmony U.K. Saving
Dental Implants (UK £): £935 £2,928 68%
Root Canal (UK £): £257 £954 73%
Dental Fillings (UK £): £47 £116 59%
How do I go About Booking an Appointment?
Contact the Dental Departures Customer Care Team now and start the ball rolling. By booking through us, you can take advantage of our best price guarantee pledge, meaning that you will always pay the lowest price possible. We can also get preferential rates on additional medical insurance for you through a number of reputable, independent insurance companies, saving you even more!
So, to make an appointment at Harmony Dental Studio, the best dentist Tijuana has to offer, get in touch today and start reducing those essential dental bills.