Dentists in Vietnam have an excellent reputation for quality and care, and many of them complete their training in places such as the US, Australia or Japan, and so meet standards that you can demand from any dental professional at home. You can also be sure that your dental implant will blend naturally with the rest of your teeth, as the materials are imported from world-renowned companies in those same countries.
How do I choose the right dentists in Vietnam?
When it comes to choosing the right dentist, it may seem difficult to know where to begin, especially when it comes to a place you've never been. Don't worry, Dental Departures take all of the guess work out of the process using their comprehensive validation procedure. They have identified the top five dentists in Vietnam: Rose Dental Clinic , Serenity International Dental Clinic , Elite Dental Vietnam and Worldwide Beauty and Dental Hospital These clinics have all been selected for their high standards, their use of the latest equipment and the most up-to-date methods.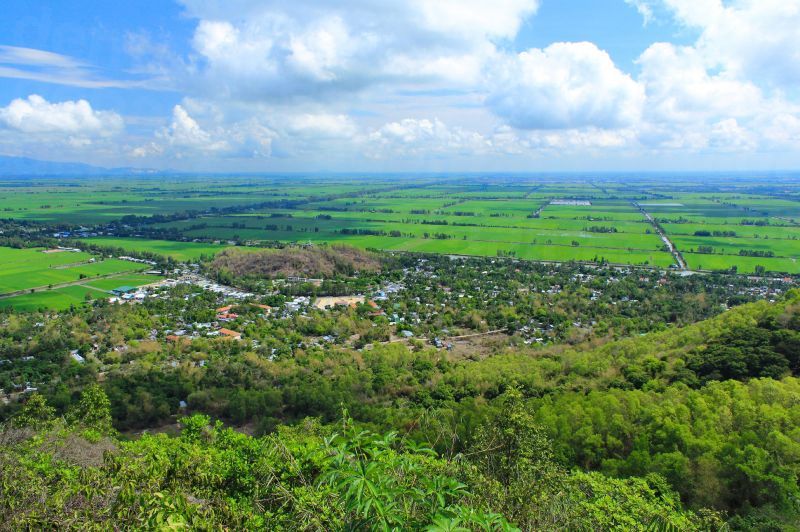 How much should I expect to pay?
All this is very reassuring, but how much should you expect to pay for a dental implant? In America you can expect to the cost of an implant to be a whopping $4000 USD (or £3120 GBP, $5400 AUD, €3560 EUR, $5720 NZD). When considering that the average salary is US$50,000, it is clear to see that even something as simple as a dental implant is out of reach. Compare that to the cost in Vietnam and it becomes a lot more realistic.
All implants use the highest quality titanium, and the base price, including abutment and standard crown cost is a mere $900 USD (or £702 GBP, $1215 AUD, €801 EUR, $1287 NZD), using the standard Dentium crown found in the US. Upgrading to the higher quality Swiss Nobel Biocare system is a mere $500 USD (or £390 GBP, $675 AUD, €445 EUR, $715 NZD), with the highest quality setting you back a total of $1700 USD (or £1326 GBP, $2295 AUD, €1513 EUR, $2431 NZD) . From this it is clear to see that the average price in Vietnam is a mere $1150 USD (or £897 GBP, $1553 AUD, €1024 EUR, $1645 NZD). That's a saving of 70% of the cost in America, a saving of almost $3000 USD (or £2340 GBP, $4050 AUD, €2670 EUR, $4290 NZD)!
With savings on Vietnam dental implant costs, it's no wonder more and more people are turning to the excellent clinics and dentists in Vietnam to restore their beautiful smiles, and in so doing restore their confidence. So why not join them, and while you're restoring your smile, why not enjoy the breathtaking scenery Vietnam has to offer?