Southeast Asia has long been one of the go-to destinations for dental tourism, with more people than ever visiting countries like Indonesia, Thailand and Malaysia to undergo a range of procedures. On this page, we give you the lowdown on visiting a dentures clinic in Indonesia , including practicalities, quality of care and costs.
How Long Does It Take to Get Dentures in Indonesia?
There are a few variables, depending on your particular circumstances, that affect how long the process takes, such as:
· Are you replacing an existing denture or is it a new denture entirely?
· Is it a full denture (as you have no teeth) or a partial denture (as you still have some teeth left)?
· Have you had recent teeth extractions?
· Do you need any extractions?
While some dentures can be achieved in just a couple of days , it could take up to two weeks to get your new dentures in Indonesia. If you're on holiday, you won't be in any hurry so you can make the most of your time when you're not at the dentist.
You Will Need to Be Organized
Regular travellers will appreciate how much time and effort is needed to organize a trip abroad these days. A big consideration when visiting Asian countries like Indonesia is visa requirements. In fact, over 140 countries (including Australia, New Zealand, the UK, Ireland, US and Canada) are currently exempt from having to obtain an Indonesian visa if their nationals are staying for less than 30 days. If you are planning on staying for more than 30 days, but no more than 60 days, a 30-day visa on arrival is required, which can be extended for an additional 30 days (i.e. 60 days in total without having to leave Indonesia).
Getting vaccinations is another thing to tick off the to-do list. Generally recommended vaccinations for tourists visiting Indonesia include Hepatitis A, Typhoid, Tetanus and Polio. If you are heading into rural areas, including parts of Bali, taking precautionary medicine against dengue fever and malaria is advised, although if you intend on staying in more developed areas then this isn't usually necessary.
Make sure you have emergency contact details of someone at home, and let them know your travel dates and itinerary, particularly if you are travelling for dental treatment on your own.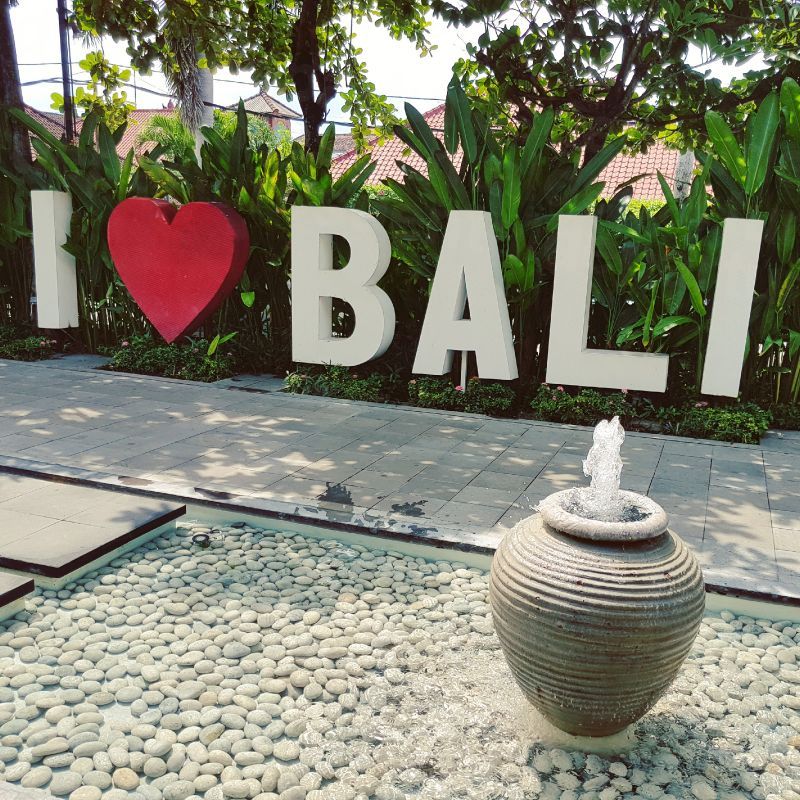 Is the Quality of Care as Good as at Home?
Indonesia has a well-established dental tourism industry. This is particularly evident in popular locations, like Bali, where there is a proliferation of contemporary, state-of-the-art facilities catering to the increasing demands of a growing international clientele. The quality is high—and it has to be because patients can easily choose to go elsewhere if a facility offers poor quality services, or has a bad reputation.
Dentures do sometimes get a bad rap compared to other tooth replacement options, like implants or bridges, but the truth remains that they are a more affordable alternative for replacing teeth. And, when they are well made, can provide a natural and elegant-looking restoration. Art and experience go a long way to creating both functional and well-fitting dentures, so finding the right dentist is imperative.
If you don't know where to start when choosing your dentist, Dental Departures can help. All of our dentists are background-checked by us. We confirm dentist qualifications and professional memberships, as well as carry out onsite visits to the clinics. Our listings also include clinic photos, patient reviews, maps and prices, making the whole process of finding and booking a reliable dentist as straightforward as possible.
Here are some suggestions for clinics where you can get dentures in Indonesia 's Bali:
What is the Cost of Dentures in Indonesia?
Now for the important part: the price of dentures in Indonesia. The table below shows average prices for a full set of dentures in Indonesia compared to other countries:
| | | | | | |
| --- | --- | --- | --- | --- | --- |
| Dentures Cost | AUS $ | NZ $ | UK £ | EUR € | US $ |
| Full Dentures Cost Home | 2,386 | 2,560 | 1,405 | 1,678 | 1,800 |
| | 814 | 873 | 479 | 572 | 614 |
The Bottom Line
Visiting one of our listed dentures clinics in Indonesia is a practical solution to save money while receiving high-quality dental care. Plus, it's a bonus that you get to enjoy a holiday too.
Sources:
Removable Dentures Success. Dr Sid Parker. Dear Doctor.
https://www.deardoctor.com/articles/removable-full-dentures/page3.php
Dentures. Colgate.
https://www.colgate.com/en-us/oral-health/cosmetic-dentistry/dentures/full-dentures-partial-dentures-denture-care-learn-more" target="_blank
Bridges and Partial Dentures. Oral Health Foundation.
https://www.dentalhealth.org/bridges-and-partial-dentures