For those living within a reasonable driving distance from the Mexican border near Yuma in Arizona or in Southeastern California, visiting the town of Los Algodones for inexpensive dental treatment could make sense.
Known as one of the most popular dental tourism destinations in the world (with some of the lowest prices to boot), let us explain why a road trip south for laser teeth whitening is worth considering.
Understanding Dental Tourism in Los Algodones
Los Algodones is home to hundreds of dental treatment centers spread across just a few dusty blocks - most walking distance from the US border crossing - earning it the nickname "Molar City".
While savings can be made across the board here, our partner Los Algodones teeth whitening clinics offer some amazing discounts, which is ideal if you are within driving distance from Molar City.
Located 16km from Yuma in Arizona and easily accessible from Southeastern California, Los Algodones is the perfect place to drive for a few hours, take advantage of the most affordable teeth whitening and then drive back to America a happy consumer with a gleaming smile.
Because there are hundreds of Mexican teeth whitening clinics vying for your business in Los Algodones, the competitive nature of the city's dental scene is immense.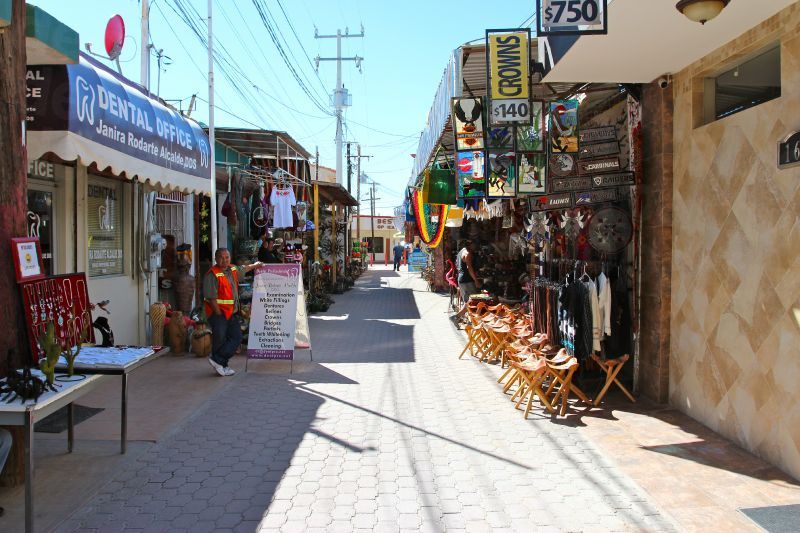 Teeth Whitening Clinics in Molar City
Although there are so many dental clinics in Los Algodones, it is important that you find the establishments that appeal to American and Canadian dental patients. The competitive dental tourism scene in Molar City has not just affected prices, but also the level of standards. The most desirable clinics in the city have been competing on so many levels that it has also driven up the quality of the best clinics in the city.
When you are looking to secure the most highly recommended clinics in the city in terms of quality and low teeth whitening prices, clinics in Los Algodones that come out on top include:
Laser Teeth Whitening Prices
Prices do vary depending on the whitening system used; however, as an example, you can expect to pay around USD $170 (CAN $210; UK £126; Euro €144; Aus $216; NZ $236) for laser teeth whitening in Los Algodones.
This is compared to prices in the US, which are around $668 (CAN $825; UK £497; Euro €568; Aus $849; NZ $927).
How Do I Get Started?
For bookings, get in touch with our Customer Care Team via the toll-free number provided. You can also leave us your contact details and we'll get back in touch at a time that suits you.
Sources:
Stone, Brenna. Is Professional Teeth Whitening Right For You? Colgate Oral Care Center. Website accessed: 22 December 2020. https://www.colgate.com/en-us/oral-health/cosmetic-dentistry/teeth-whitening/is-professional-teeth-whitening-right-for-you-0613
Teeth Whitening Safety Tips. WebMD. Website accessed: 22 December 2020. https://www.webmd.com/oral-health/teeth-whitening-safety
Robbins, Ted. A Reason To Smile: Mexican Town Is A Destination For Dental Tourism. NPR. Website accessed: 22 December 2020. https://www.npr.org/sections/health-shots/2014/06/09/318212444/a-reason-to-smile-mexican-town-is-a-destination-for-dental-tourism