Replacing dentures with All-on-Four dental implants seems like a great idea – until you see the prices! Los Algodones can change all that: f you are looking to pay less than half the price you would at home for your All-on-Four review Mexico's favorite dental tourism destination to save yourself thousands.
Mexico's Capital of Dental Care
Los Algodones is the northernmost city in Mexico, only seven miles from Yuma, Arizona. This small but thriving border town is known to Americans as Molar City, as it boasts more dentists per capita than anywhere else in the world. In a few blocks you will find more than 300 clinics and 900 dentists providing low-cost treatments to thousands—primarily Americans and Canadian—who cross the border daily for this very purpose.
How Much Will I Save on All-on-Four implants in Mexico?
The clinics in Mexico's border and resort towns are often highly competitive. In destinations like Algodones this is particularly true where it's vital for for dentists' business health to provide great prices as well as high quality.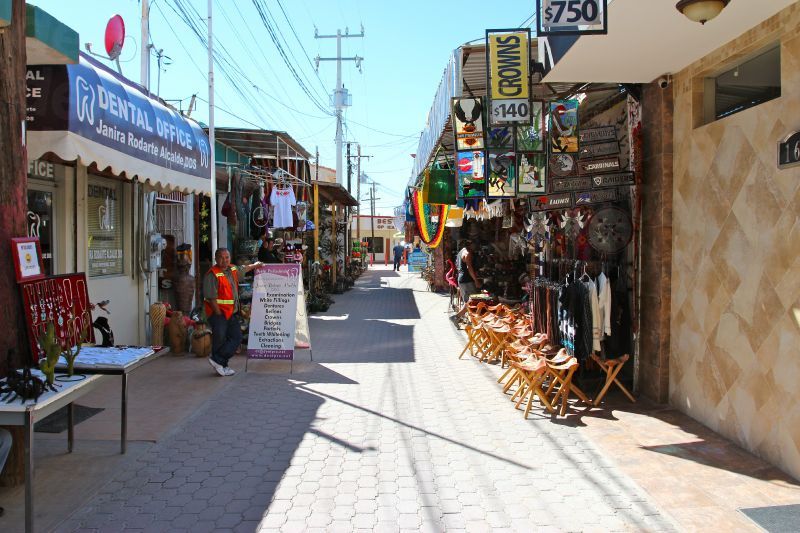 The table below shows the All-on-Four cost in Mexico compared to other countries in the world:
| | | | | | | |
| --- | --- | --- | --- | --- | --- | --- |
| | US $ | CAN $ | UK £ | EUR € | AUS $ | NZ $ |
| All on Four Cost at home | 20,000 | 27,000 | 16,000 | 19,000 | 27,000 | 29,000 |
| All on Four Cost Mexico | 8,000 | 10,700 | 6,200 | 7,500 | 10,600 | 11,300 |
What Are the Advantages of All-on-Four and Who Are Suitable Candidates?
All-on-Fours replace all the teeth in either your upper, lower or both jaws using just four dental implants. In comparison to dentures they are secure, so you don't have concerns about slippage, or falling out. They also do away with messy adhesives.
Your dentist will let you know if the procedure is suitable for you. The treatment is often suitable for people with bone loss in the jaw, eliminating the need for a bone graft required for traditional dental implants. If you need to replace multiple teeth, this procedure is less expensive than replacing several missing teeth individually.
Are All on Fours Suitable as a Dental Tourism Procedure?
Yes–particularly because the treatment can often be carried out in a day, which is why it is often referred to as 'same day teeth.' You can have extractions, implants and teeth fitted on the same day.
Usually patients will experience little downtime associated with the procedure. You may experience some swelling and bruising, but not everybody does, and most people find they can carry on with their normal daily routines immediately afterward.
Can I Trust the Dentists in Mexico?
Dental tourism is now big business in Mexico, where more than 600,000 Americans and Canadians visit every year for dental treatments of all descriptions. Algodones' best dentists have completed training in the United States and are American Dental Association members, or affiliated with international professional organizations like the International Congress of Oral Implantologists.
The following clinics are just a few who have achieved an excellent reputation in Los Algodones with hundreds satisfied international patients:
The Bottom Line
You can save thousands on dental care if you know where to look. For your All-on-Four in Mexico review our Los Algodones clinics for great savings and reliable quality.