Vietnam is enjoying unprecedented growth in tourism, and it isn't difficult to see why.
From the dizzying commercial and cultural powerhouse of Ho Chi Minh City, past the 'Eternal Spring' of Dalat in the gorgeous Central Highlands, the breathtakingly beautiful Unesco heritage site of Hoi An, all the way up to the highest peak in Indochina, Fansipan.
There is a whole world of discovery waiting for you, along with a highly regarded dental industry that has professional membership of recognized international organizations.
Vietnam dentist prices are also extremely competitive.
Can I be sure that I am receiving the best dental care?
Dentists in Vietnam are highly trained, in fact, many have trained internationally in the US, Australia or Japan, and so meet standards that you can demand from any dental professional in one of those countries for procedures ranging from dental crowns and implants, all the way up to full mouth restorations.
Just as with the medical professionals, you can also expect the same high standards of materials, as they are imported from world-renowned companies that supply dentists in those same countries.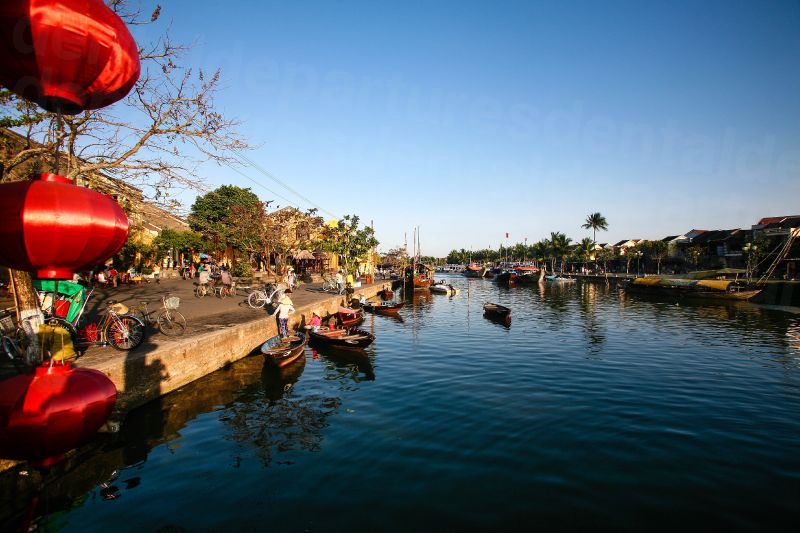 How do I choose the right dentists in Vietnam?
When it comes to choosing the right dentist, it may seem difficult to know where to begin, especially when it comes to a place you've never been. Don't worry, at Dental Departures we take all of the guesswork out of the process using our comprehensive validation procedure.
We represent the very best dentists, such as:
These clinics have all been vetted by us so you can be sure that you'll receive work of the highest standard, using the latest equipment and the most up-to-date methods.
How much should I expect to pay?
All this is very reassuring, but how much should you expect to pay for peace of mind? Those currently looking to replace an ailing tooth with a crown can expect to pay $1,572 AUD in Australia ($1,665 NZD in New Zealand), whereas the average price in Vietnam is only $333 AUD ($352 NZD), making a saving of almost 80%.
Should you find the need for dental implants, you can expect to say goodbye to $5,283 AUD ($5596 NZD), whereas a trip to Vietnam would mean savings of 70%, yes that's right; a saving of $3,731 AUD ($3952 NZD). That's the difference between flying economy and business class, and don't we all deserve a little luxury now and then?
Should you require the intensive work of a full-mouth restoration with four implants, you can expect an even more radical saving; why break the bank with the price of $34,000 AUD ($34850 NZD), when you can pay the infinitely more manageable $10,800 AUD ($11,440 NZD), that's a saving that nobody can argue with - $23,200 AUD! ($23,410 NZD).
The Bottom Line
With savings like these, it's no wonder more and more people are turning to the beauty and majesty of Vietnam's dental clinics in an effort to give themselves the smile they deserve while benefiting from very attractive Vietnam dentist prices.
Connect with our Customer Care Team here for more information.